Master
Media Component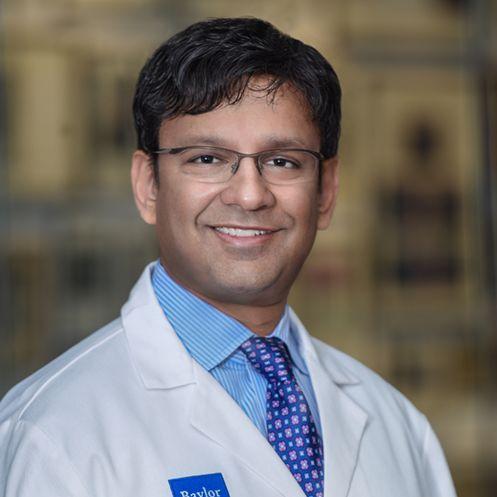 Content
Cardiothoracic surgery at Baylor College of Medicine has a rich and storied history, with a pioneering tradition and a spirit of continuing innovation. The goal of our Integrated Thoracic Surgery ("I6") residency program is to train leaders in cardiothoracic surgery. This residency program was initiated in 2021, building upon our outstanding residency program in surgery and fellowship in cardiothoracic surgery.  The close collaboration between the Integrated Thoracic Surgery Residency, General Surgery Residency, and Thoracic Surgery Fellowship provides a comprehensive and collegial learning environment for the I6 resident.
I would like to highlight just a few aspects of the program that I believe are important for resident education. First, residents are exposed to large and diverse volume of patients. You will rotate at a renowned quaternary care hospital (Baylor St. Luke's Medical Center / Texas Heart Institute), the largest VA facility in the United States (the Michael E. DeBakey VA Medical Center), the largest children's hospital in the United States (Texas Children's Hospital), the largest cancer center in the world (MD Anderson), and a Level-1 Trauma center that serves the 3rd largest county in the United States with over 4 million residents (Ben Taub). These hospital rotations will allow you to care for patients from diverse backgrounds and diverse clinical conditions. Second, residents are mentored by a highly accomplished faculty (>20 cardiothoracic surgeons) many of whom are international leaders in the field. You will be exposed to a wide variety of surgical techniques, cutting edge research, and the newest technologies. Finally, you will train in the multi-cultural city of Houston, which will offer you an excellent quality of life outside of the hospital.
I am confident that our I6 residency program will prepare you to be an outstanding surgeon, trained in all areas of cardiothoracic surgery, enabling you to achieve your goals.  
Ravi Kiran Ghanta, M.D., FACS
Associate Professor of Surgery
Division of Cardiothoracic Surgery
Program Director, Thoracic Surgery Integrated Residency
Baylor College of Medicine