Master
Media Component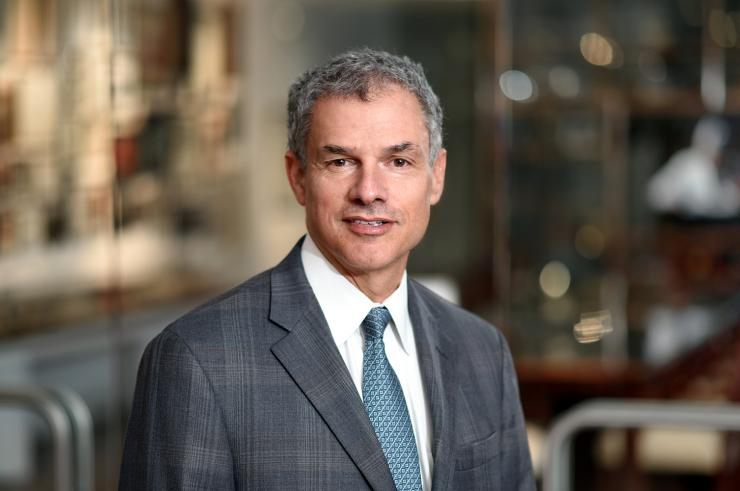 Content
It has been a great honor to serve as chair of surgery of the Michael E. DeBakey Department of Surgery since November 2012, having been afforded the unique opportunity to continue the storied legacy that began with Dr. DeBakey assuming this role 75 years ago. Nothing could have quite prepared us for the unprecedented challenges of the COVID-19 pandemic that began almost two years ago. But, through it all, the department has persevered in our efforts to help lead the way through these most unusual and uncommon of times while continuing to pioneer new advances and innovations in surgery. All members of our department have played a vital role in supporting our patients and colleagues and the extraordinary needs of our organizations through these trying days. For this reason, I could not ever be more proud and appreciative of our team, our department and our focus on mission.
Content
Over the past nine years and continuing today, we have seen immense growth in our department, which now includes a faculty of more than 170 full-time physicians and scientists and more than 60 advanced practice providers, more than 150 trainees, and an additional 160 staff members. We proudly note that women or underrepresented minorities make up more than 75 percent of our total 150 recruits contributing to this growth. This expansion has fueled our achievement of many new milestones across our healthcare, research, education and outreach and inclusion missions. Reflective of these advancements, we proudly rank 13th in the U.S. News & World Report for surgery departments.
The landmarks of this next leg of the legacy journey inspired by Dr. DeBakey are our innumerable innovations and record clinical and academic achievements. These include the 200th transoral thyroid/parathyroid procedure performed by Drs. Raymon Grogan and James Suliburk, the 500th robotic cardiac surgery procedure by Dr. Kenneth Liao, the 3500th thoracoabdominal aneurysm repair by Dr. Joseph Coselli, and the 3000th liver transplant by Dr. John Goss and our transplant team. We lead the nation in quality ranking for our trauma program at Ben Taub Hospital, founded by Dr. Kenneth Mattox and now led by Dr. Chad Wilson, rank highest for surgical quality in the VA system, and have once again reached U.S. News & World Report top-tier consideration for cardiac surgery.
Our research team, led by vice chair Dr. Livia Eberlin, has made great strides. Our Office of Surgical Research founded in 2014, today garners over $20 million in annual grant funding. Our federal funding has increased to $11 million and our National Institutes of Health funding now stands at an estimated total of $8 million. Our OSR has grown to include more than 50 research coordinators, grants managers, medical writers, statisticians, and other staff supporting faculty and trainee researchers. Our team manages more than 200 clinical studies and grants, more than 600 manuscripts, chapters, books, and other works published annually.
Partnered with Baylor St. Luke's Medical Center, the Michael E. DeBakey VA Medical Center, Ben Taub Hospital and Texas Children's Hospital, all standing as leading icons in our healthcare community, we are confident and excited for the future of the Michael E. DeBakey Department of Surgery. We look forward to the great changes awaiting the future of surgery, and we plan and expect to lead the journey to that future.
Todd K. Rosengart, M.D., FACS
Professor and Chair
Michael E. DeBakey Department of Surgery