Master
Media Component

Credit
Agapito Sanchez, Jr.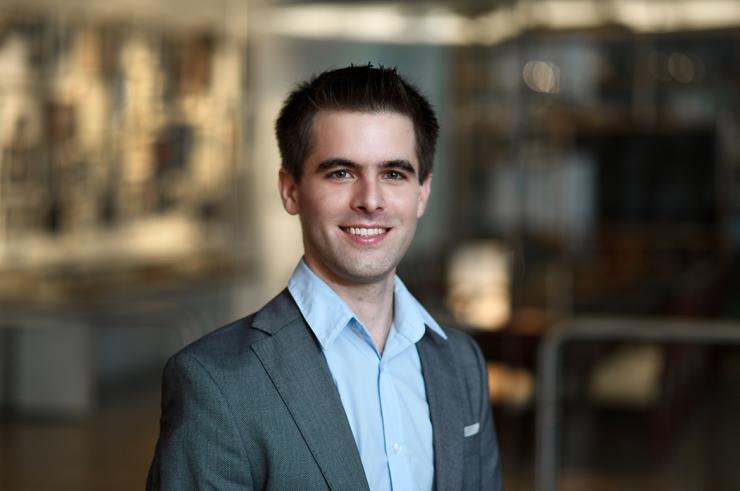 Content
Assistant Professor of Neuroscience
Appointed McNair Scholar October 2015
Dr. François St-Pierre conducts research at the interface between bioengineering and neuroscience. He is a faculty member in the Department of Neuroscience at Baylor College of Medicine and in the Electrical and Computer Engineering Department at Rice University. Prior to joining Baylor and Rice, St-Pierre earned his Bachelor of Arts and Master of Arts at the University of Cambridge (U.K.) in natural sciences, with neuroscience as a focus. He completed his Ph.D. in computational and systems biology at the Massachusetts Institute of Technology and his postdoctoral fellowship in bioengineering and neuroscience at Stanford University.
While at Stanford, St-Pierre and his colleagues developed several fluorescent protein sensors that respond to the voltage changes that occur when neurons are communicating. Unlike electrophysiological methods, voltage sensors enable monitoring of neural activity simply by imaging and do not necessitate the invasive placement of electrodes near or in the neurons of interests. Voltage sensors also can be targeted to genetically different neuronal populations, thus helping scientists understand the respective roles of specific classes of neurons across the brain.
His work at Baylor will build on this technology, improving its performance so that it can be used to image deeper, less accessible brain areas. He also aims to develop other tools to perturb or image biochemical processes that occur during learning and memory. Critically, he plans to collaborate with other McNair scholars and local researchers to expand the applications of his technologies to understand brain function in health and disease. View profile.