Master
Media Component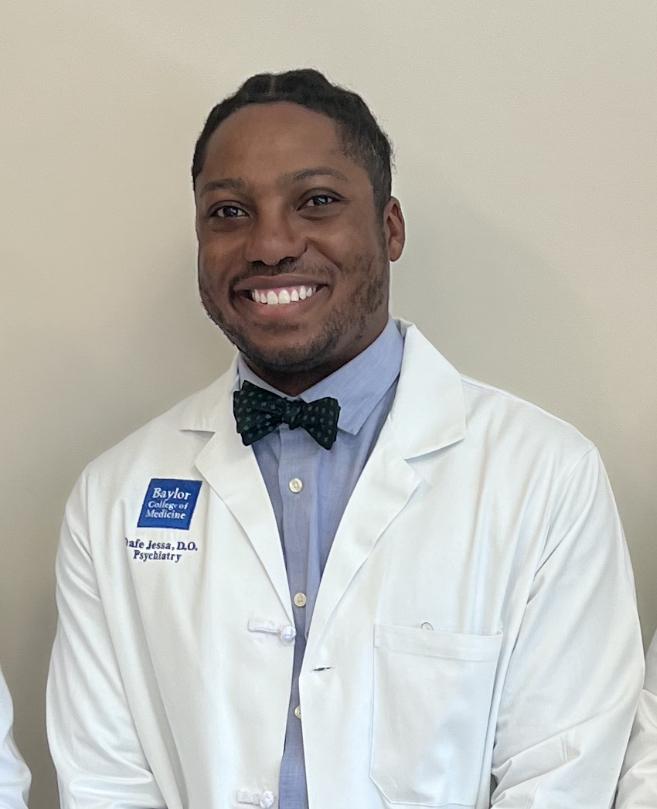 Content
What I'm interested in:
Currently, I have a wide variety of interests including addiction psychiatry, child and adolescent psychiatry, and psychodynamic psychotherapy. That's the great thing about being an intern-I feel like I have the ability and time to explore where I fit in. I find I'm deeply sympathetic to individuals who suffer from addiction. Child and Adolescent psychiatry has so many applications, and there's currently a lot of need. Psychodynamic therapy is what initially drew me to psychiatry. Its components can be applied in any field! 
How I've been developing at BCM and my favorite rotation: 
There is such of wealth of information you get from attendings, co-residents, and fellows. I do my best to incorporate the things I've learned from them into my treatment style. My favorite rotation so far has been Addiction Psychiatry with Dr. Daniel Ayanga. Not only was it my very first rotation at Baylor, but it was also the first time I was exposed to motivational interviewing in a psychiatric setting. Dr. Ayanga's approach to the psychiatric diagnostic process really set a solid foundation for the rest of my rotations. 
Highlights of my training and why I picked BCM:
I chose Baylor due to the people. I was fortunate enough to do an away rotation during my 4th year of medical school. I interacted with current residents, a child and adolescent fellow, and an attending who completed residency at BCM. Everyone was welcoming, genuine, and eager to teach. I started residency here in July, and I'm glad I chose BCM! 
My projects, tracks or research:
I'm one of the Program Evaluation Committee representatives for my class. My job is to be a voice for the class and represent their opinions during meetings. This position gives me the opportunity to learn about the specific needs of my colleagues and how I can better serve them. My research interest is psychedelics. At the moment it's limited to reading articles. I plan to pursue some form of research on the subject in the future.