Master
Heading
Dr. Sherif Receives Resident Surgical Volunteerism Award from ACS/Pfizer
Media Component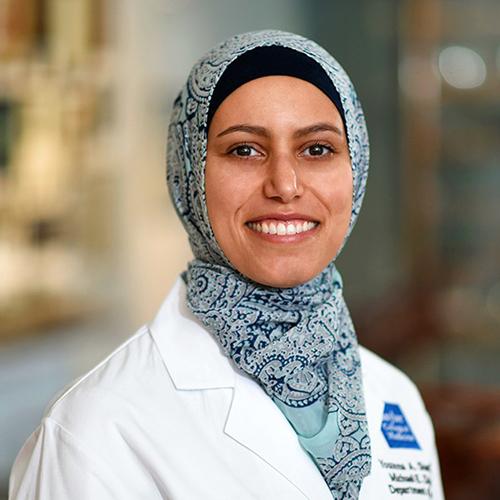 Content
Dr. Youmna Sherif, global surgery track resident at Baylor College of Medicine, will receive the ACS/Pfizer Resident Surgical Volunteerism Award for her 15 years of medical volunteer work in underserved areas around the world. 
Read the article
Heading
Dr. David Holmes in Malawi
Media Component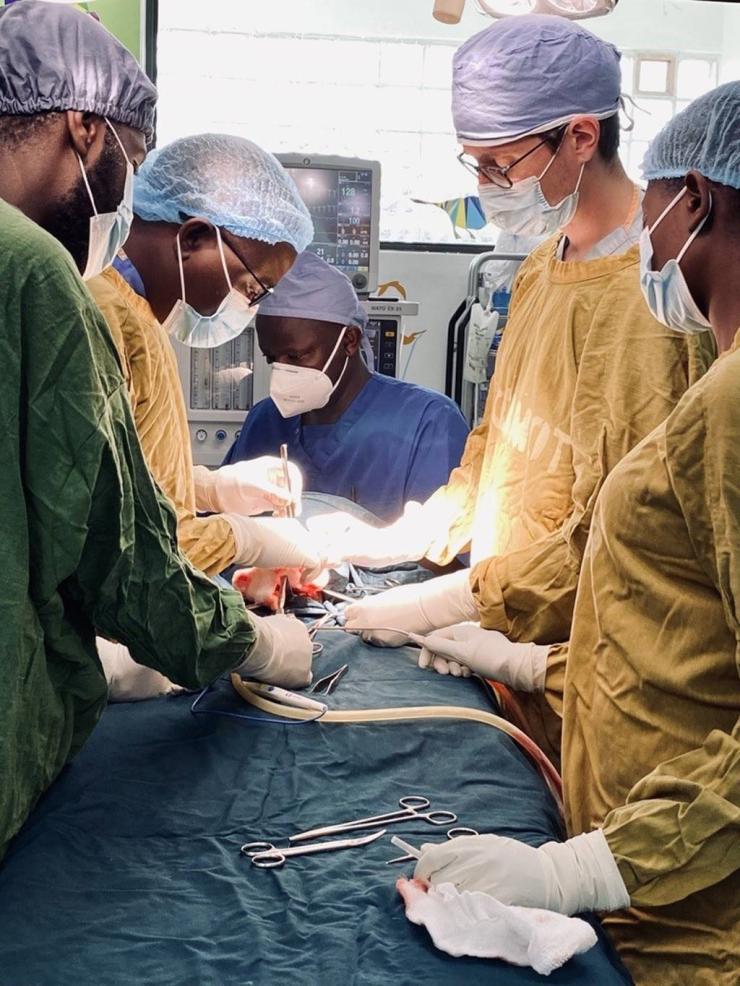 Content
As part of his first dedicated global surgery year, Dr. David Holmes spent three months living and working in Malawi. He worked at Kamuzu Central Hospital (KCH), a major government referral hospital located in Lilongwe, the capital city of Malawi. KCH serves a surrounding population of roughly 5 million people. During this time, Dr. Holmes gained a combination of clinical and research experience.  
Dr. Holmes worked alongside Dr. Bip Nandi, a pediatric surgeon with Texas Children's Hospital who has lived and worked in Malawi for nearly a decade. Together, Dr. Nandi's team and Dr. Holmes cared for patients with various pediatric surgical diseases including neonatal bowel atresia, anorectal malformations, gastroschisis, Hirschsprung's disease, intussusception, incarcerated inguinal hernias and oncologic diseases, such as Wilms tumor.  
Dr. Holmes was also involved with two research projects in Malawi. The first assessed the impact that the COVID-19 pandemic has had on the pediatric surgical case volume, case type and surgical outcomes. The second project was a health economics study that sought to determine the cost of pediatric surgery at KCH.
All of us in the program are motivated and inspired to help the sickest, the poorest and least-advantaged people in the world and to work with teams of people abroad and locally to develop strategies and programs to advocate for those patients to bring to them the surgery that everyone should have access to.
Heading
Dr. Yao Yang in Kenya
Media Component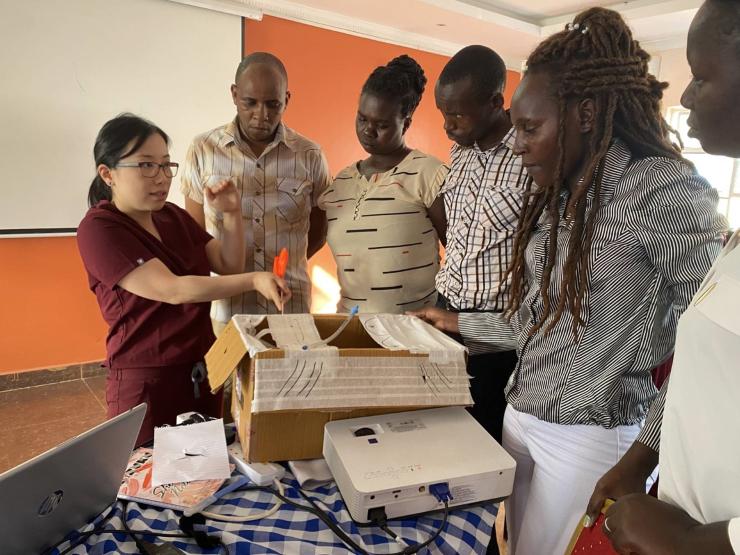 Content
Dr. Yao Yang spent two months of her first dedicated global surgery year in Kenya where she trained first responders and surgical residents. Her time in Kenya began in Turkana County in the Northwest, where low surgeon density and resource limitations pose great challenges to trauma care. Alongside a multidisciplinary team of surgeons and anesthesiologists, she helped teach frontline health care workers a systematic approach to assessing and managing trauma patients. Collectively, these health care workers are a critical lifeline for the one million inhabitants of Turkana County.  
 Dr. Yang continued her efforts at Tenwek Hospital, a tertiary referral center in the western part of Kenya, where she helped build a laparoscopic simulation curriculum for Tenwek's general surgery residency program. With the generous guidance of Tenwek surgical faculty and residents, she formulated a system of simulation tasks that could be implemented in an affordable manner, with a gamified component to help maintain resident engagement.  
 On top of these meaningful projects, Dr. Yang had the privilege of caring for surgical patients at Kakuma Refugee Camp, a UNHCR settlement hosting refugees from East and Central African nations including South Sudan, Somalia, Ethiopia and The Democratic Republic of the Congo. She was able to witness how local providers expertly navigate the challenges of serving vulnerable populations with constrained resources.  
 
My time in Kenya has deepened my respect for the health care providers in resource-limited settings who choose to stay motivated and optimistic despite unimaginable hardship. Their resilience and their dedication to learning seem like an expression of love for their communities. What an enormous privilege to share knowledge with them.