Master
Media Component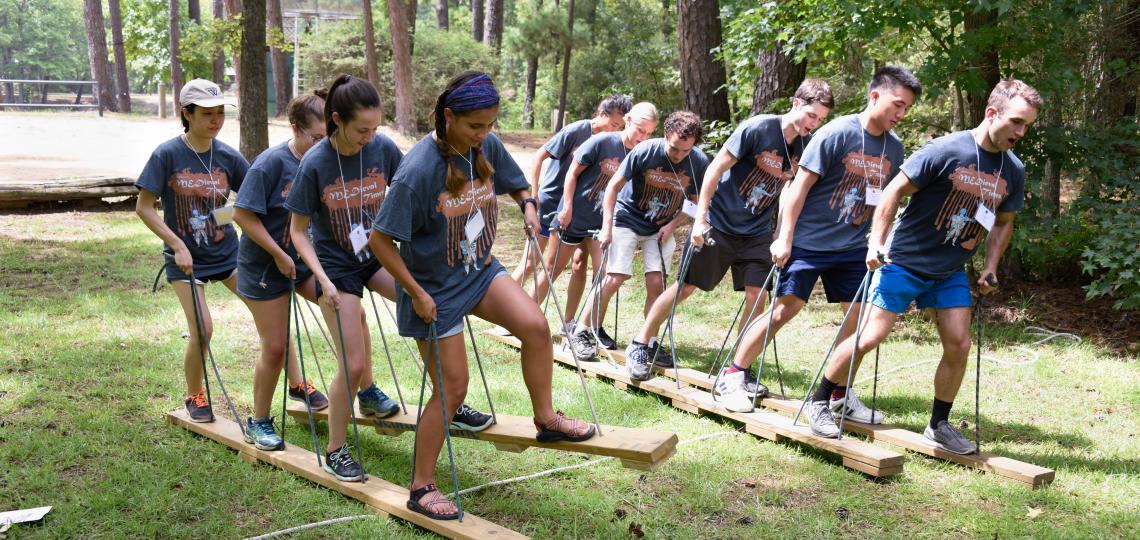 Heading
Welcome to Baylor College of Medicine!
Content
We are excited to welcome you to our community and help you on your journey to becoming a physician. Our orientation program and retreat are designed to help you transition to medical school and prepare you for a successful first year. Orientation and retreat attendance is mandatory for all students.
Orientation
Orientation is the first milestone of your academic career as a medical student. You will meet a broad, supportive network of deans, faculty, and staff who are here to help you succeed. Program sessions will introduce you to the curriculum, grading system, and expectations for student performance. Department representatives will present all the campus resources available and answer your questions. Plus, ample time is built in to cultivate bonds with your classmates and PRN leaders. See the schedule below for an overview of topics and activities.
PRN Retreat
Our annual retreat, organized by the Learning Community's Peer Resource Network leaders, is held in the piney woods of East Texas at The Retreat at Artesian Lakes. During this memorable overnight stay, professional facilitators and PRN leaders will facilitate experiential learning activities in a beautiful outdoor environment. The focus will be on the effective development of group and personal relationships, teamwork, and fun. There will be free time to explore the forest trails and lakes, and enjoy horseback riding, canoeing, swimming, games and more.
Orientation and Retreat Schedule 2024
Monday, July 22: Orientation Day #1
Tuesday, July 23: PRN Retreat Day #3
Wednesday, July 24: PRN Retreat Day #2
Thursday, July 25: Orientation Day #2
Friday, July 26: Orientation Day #3
Heading
Orientation Frequently Asked Questions