Master
Content
The Division of Medical Education Research and Scholarship (MERS), in the Office of the Senior Dean at Baylor College of Medicine School of Medicine, aims to support, collaborate on and promote educational research and scholarship.
What do we do?
Provide consultations on research designs, survey development, building educational research into existing efforts statistical approaches, dissemination strategies, etc. 
Develop and provide educational and training experiences.
Create a community for medical education researchers at BCM.
Mailing List
Join our mailing list below to stay informed on calls for abstracts/papers/grants, educational workshops/retreats/activities, educational research resources and other related news.
Join our mailing list
Terms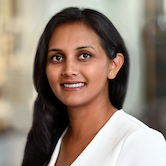 Nital Appelbaum, Ph.D.
Item Definition
Assistant Dean of Medical Education Research and Scholarship 
Division of Medical Education Research and Scholarship (MERS)
Heading
Dates and Opportunities
Content
Upcoming Conferences, Meetings and Educational Events
Date: Dec. 21-23, 2022
Event Host: Faculty of Medicine, Prince of Songkla University Thailand
Activity: The Wicked Problems in Medical Education Conference
This international conference is a forum for educators, researchers, and program leaders who are keen to expand their repertoire of systematic inquiries (also referred to research approaches).
Registration: Details and registration (local contact for info: Dr. Satid Thammasitboon)
Scholarship Dissemination Opportunities
Due Date: Dec. 9, 2022
Conference/Group: National AAMC Learn Serve Lead Call for Abstracts - Research/Innovation abstracts and Educational Sessions.
*If you plan to submit an abstract, please let MERS know for tracking purposes (forward submission confirmation email to MERS-SOM@bcm.edu)
Details: Get submission details for Learn Serve Lead 2023
Due Date: Dec. 9, 2022
Paper call and details: 2023 Research in Medical Education (RIME) Research and Review Papers

Due Date: Sept. 13, 2023 (open call)
Call and Details: AAMC is asking for freely available resources pertaining to constructing an anti-racist learning environment. Interest in assessment, faculty development, and curriculum resources related to the AAMC's competency domains, but all submissions will be considered. Examples may include but are not limited to the following: clinical learning experiences, didactics, educational frameworks, guidelines, assessment tools, tip sheets, and checklists.
Submission: Submission portal.