Master
Content
The three-year clinical anesthesia program offers a didactic curriculum that leads to ABA eligibility. The didactic program consists of individualized curricula for each training year as well as combined didactics to promote teaching, teamwork and information sharing across the training years. Our board pass rates are consistently above 95 percent for both the written and oral board exams.
Media Component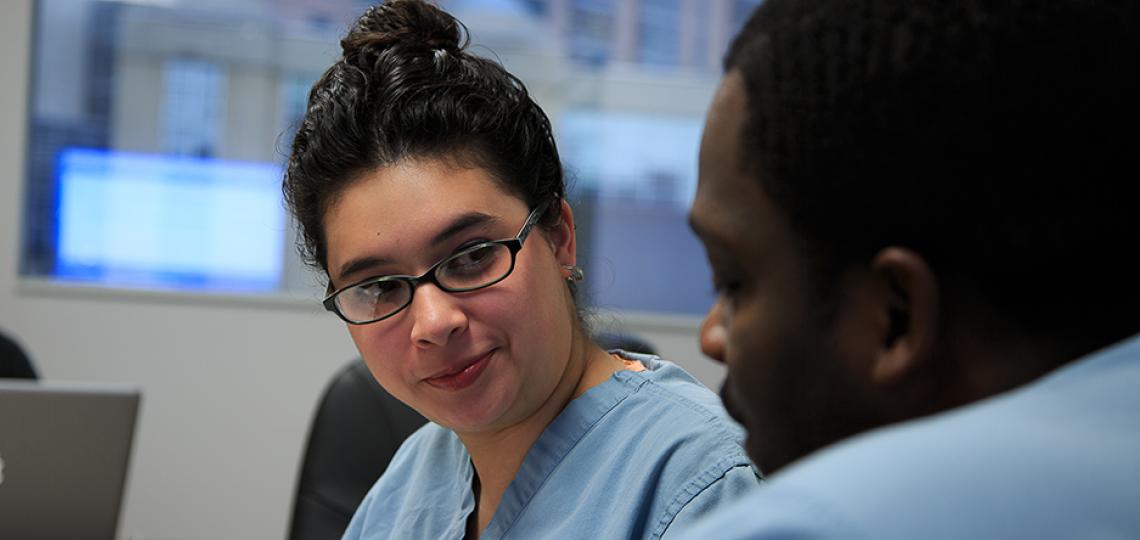 Heading
CA-1 Didactic Series
Content
The CA-1 lectures series focuses on the ABA basic curriculum, although many sessions incorporate advanced topics to round out the educational offering. The overarching goal of this curriculum is to prepare the CA-1 resident for the Basic board exam which takes place at the end of the CA-1 year. Sessions include a variety of different formats from formal lectures to workshops, PBLDs, board review sessions, and a trip to the anatomy lab to reacquaint residents to the relevant anatomy for peripheral nerve blocks.
Lectures are held from 4 to 6 p.m. on Mondays and Wednesdays for the first nine months of the year and then on Mondays only for the last three months of the year. All CA-1 residents have protected time to attend these sessions.
Residents at the CA-1 level are able to consolidate their knowledge by taking practice tests each quarter, in addition to the annual in-training examination.
Heading
CA-2 Didactic Series
Content
Residents at the CA-2 level participate in small group didactics on each of the subspecialty rotation blocks: pediatric anesthesia, chronic pain, critical care, and cardiac anesthesia.
Heading
CA-3 Didactic Series
Content
CA-3 residents meet every Tuesday morning for two hours and have protected time away from their clinical responsibilities to participate in a senior seminar. The focus of these Tuesday morning seminars is to provide senior residents with rigorous preparation for the board exams – both written and oral. With five real oral board examiners on our faculty, we are highly qualified to provide our seniors with excellent preparation for the board exams.
Heading
Combined Didactics
Content
Residents are expected to attend weekly Wednesday morning Grand Rounds which consist of invited speaker sessions, quality assurance discussions, clinical case conferences, senior resident presentations of their scholarly activity, and even the occasional Jeopardy!
Residents may participate in quarterly journal clubs which are typically held in local restaurants.
Residents also participate in simulation sessions. View detailed information regarding the simulation curriculum.