Master
Heading
TB Center of Excellence
Content
The fulcrum of the Global TB Program is based in Mbabane, eSwatini where we serve as a national referral center for pediatric TB and host a broad range of translational research projects. Our program has been developed to support cutting-edge diagnostic and immunologic research that will elucidate the pathophysiology of HIV-TB co-infection and inform the development of future preventive and treatment interventions.
The Global TB Program has made a substantial investment in the construction of a clinical, radiologic, and laboratory facility in Mbabane, eSwatini, the country ranking first globally for HIV-TB co-infections rates and rapidly increasing rates of drug-resistant TB.

The eSwatini Ministry of Health has dedicated this building as a national reference center for pediatric drug-sensitive and resistant TB. The unique facility is situated on the grounds of the current Baylor College of Medicine Children's Foundation – eSwatini Center of Excellence (COE) allowing for fully integrated HIV and TB care and treatment. The Prime Minister, the Right Honorable Dr. Barnabas Sibusiso Dlamini, performed the dedication May 8, 2015.
The TB reference center is a free standing 178 square meters structure completed adjacent to the existing HIV COE with the purpose of strengthening TB clinical and lab facilities within the COE complex which also houses HIV services. The facility contains a dedicated open-air space to support advanced sputum collection methods including gastric and nasopharyngeal aspirates and sputum induction. In addition, there are two multi-functional consultation rooms, a well-equipped laboratory, and state-of-the-art digital radiology suite. We are grateful to our partners at the eSwatini Ministry of Health whose forward thinking made digital radiology capacity possible through strategic leveraging of Global Fund support. The new laboratory is equipped for PBMC isolation, ELISA, Elispot assays, DNA isolation, Microscopy and GeneXpert NAAT technology.
Heading
Research Background
Content
In 2013, the Global TB Program was instrumental in the awarding of the prestigious American Society of Tropical Medicine and Hygiene (ASTMH) Burroughs Wellcome Trust Post-Doctoral Fellowship to an adult Infectious Disease Fellow at Baylor College of Medicine, Dr. Andrew DiNardo. The director of the Global TB Program, Dr. Anna Mandalakas acts as Dr. DiNardo's co-mentor for this fellowship. Dr. DiNardo is conducting research at the Baylor-eSwatini TB Centre of Excellence and works closely with key members of the BIPAI Swazi team at the TB clinic throughout the process. His research interests include the Immunologic effect of helminth infection on HIV and TB-specific immunity.
The Global TB Program is collaborating with a number of investigators from other institutions in eSwatini in the areas of behavioral and epidemiologic study. The TB program collaborates with Dr. Lisa Adams from Dartmouth College to develop and conduct a study of Primary Care Givers (PCGs) and adolescents to determine the knowledge, attitudes, and barriers to Isoniazid Preventive Therapy (IPT) adherence at the Baylor-eSwatini COE.
Heading
Closing – TB GAPs – for people living with HIV: TB Guidance for Adaptable Patient-Centered Service
Content
In 2020, the Global TB Program was awarded a five year $5 Million USD Centers for Disease Control and Prevention (CDC) grant that will operate from September 2020 through September 2025. This five-year project will focus on finding and preventing TB in children and youth, while simultaneously determining the most cost-effective prevention strategy and promoting best practices to sustain the impact of our work. TB GAPS will work in five high TB, high HIV burden sub-Saharan African CDC priorities countries – Eswatini, Lesotho, Malawi, Tanzania, and Uganda – and aims to generate evidence to inform interventions targeting weaknesses within the TB and TB/HIV cascades of care. Learn more about the TP GAPS project.
 
Heading
Quantifiable Stool-based TB PCR to Improve Diagnostics and Treatment Monitoring
Content
In 2019, the National Institutes of Health (NIH) awarded Baylor College of Medicine's Global TB Program (PI: Dr. Anna Maria Mandalakas) funding to support stool diagnostics in Eswatini, Mozambique and Tanzania. Grant activities will launch in early 2020 and will include partnership with the Swaziland Health Laboratory Services, Barcelona Institute of Global Health (ISGlobal), Centro de Investigação em Saúde de Manhiça (CISM), Research Center Borstel, and NIMR-Mbeya Medical Research Centre. This grant's research plan was influenced by the following publications:
DiNardo AR, Kay AW, Maphalala G, Harris NM, Fung C, Mtetwa G, Ustero P, Dlamini S, Ha N, Graviss EA, Mejia R, Mandalakas AM. Diagnostic and Treatment Monitoring Potential of A Stool-Based Quantitative Polymerase Chain Reaction Assay for Pulmonary Tuberculosis. Am J Trop Med Hyg. 2018 Aug;99(2):310-316. PMID: 29692304
Bacha JM, Ngo K, Clowes P, Draper HR, Ntinginya EN, DiNardo A, Mangu C, Sabi I, Mtafya B, Mandalakas AM. Why being an expert - despite xpert -remains crucial for children in high TB burden settings. BMC Infect Dis. 2017 Feb 6;17(1):123. PMID: 28166728
DiNardo AR, Detjen A, Ustero P, Ngo K, Bacha J, Mandalakas AM. Culture is an imperfect and heterogeneous reference standard in pediatric tuberculosis. Tuberculosis (Edinb). 2016 Dec;101S:S105-S108. PMID: 27727131
DiNardo AR, Hahn A, Leyden J, Stager C, Jo Baron E, Graviss EA, Mandalakas AM, Guy E. Use of string test and stool specimens to diagnose pulmonary tuberculosis. Int J Infect Dis. 2015 Dec;41:50-52. PMID: 26523638
Heading
TB REACH: The Butimba Project
Media Component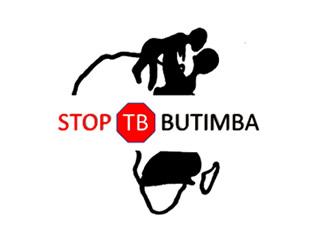 Content
One of our team's the signature most important projects was born out of with a community-based child TB case finding intervention and complemented by operational research. Funded by the Stop TB Partnership's TB REACH initiative, our program was designed to increase early detection of TB cases in eSwatini, a setting with extremely high HIV burden, through innovative approaches. In year one, we demonstrated a 32 percent increase in detection of bacteriologically confirmed child TB. Contacts were more likely to have TB if <5 years (OR = 2.0), HIV-infected (OR = 4.9), reporting ≥1 TB symptoms (OR = 7.7), and sharing a bed (OR = 1.7) or home (OR = 1.4) with the IC.
There was a 1.4 fold increased chance of detecting a TB case in households known to be HIV-affected. Most importantly, we demonstrated that contact tracing prioritizing children is not only feasible in a TB/HIV high-burden setting but contributes to overall case detection. Our findings support WHO guidelines prioritizing contact tracing among children and HIV-infected populations while highlighting potential to integrate TB and HIV case finding:
Mandalakas AM, Ngo K, Alonso Ustero P, Golin R, Anabwani F, Mzileni B, Sikhondze W, Stevens R. BUTIMBA: Intensifying the Hunt for Child TB in Swaziland through Household Contact Tracing. PLoS One. 2017 Jan 20;12(1):e0169769. PMID: 28107473
Ustero PA, Kay AW, Ngo K, Golin R, Tsabedze B, Mzileni B, Glickman J, Wisile Xaba M, Mavimbela G, Mandalakas AM. School and household tuberculosis contact investigations in Swaziland: Active TB case finding in a high HIV/TB burden setting. PLoS One. 2017 Jun 5;12(6):e0178873. PMID: 28582435
Brunetti M, Rajasekharan S, Ustero P, Ngo K, Sikhondze W, Mzileni B, Mandalakas A, Kay AW. Leveraging tuberculosis case relative locations to enhance case detection and linkage to care in Swaziland. Glob Health Res Policy. 2018 Feb 5;3:3. PMID: 29445773
Gonzalez L, Ngo K, Alonso Ustero P, Golin R, Anabwani F, Mzileni B, Sikhondze W, Mandalakas AM. Intensified TB case finding in Swaziland: whom do you find in the household in a high TB/HIV burden setting? Residência Pediátrica 2017;7(suppl 1):11-1