Master
Heading
Risk of Chagas to Texas Hunters
Content
The overall goal of this study is to understand the risk of Chagas disease in hunters, a potentially high-risk population. We hope to understand how many people are infected and how they are getting infected. We are offering free testing to any hunter in Texas. Specifically, we are targeting hunters at state conventions, wildlife management association meetings, and public hunting lands.
If your wildlife management association or hunter group would like to have us give a community education talk or has any specific questions, please contact Dr. Sarah Gunter at sarah.murphy@bcm.edu or (832) 824-0830.
Heading
Some Hunters are at High Risk for Exposure to Chagas Disease
Media Component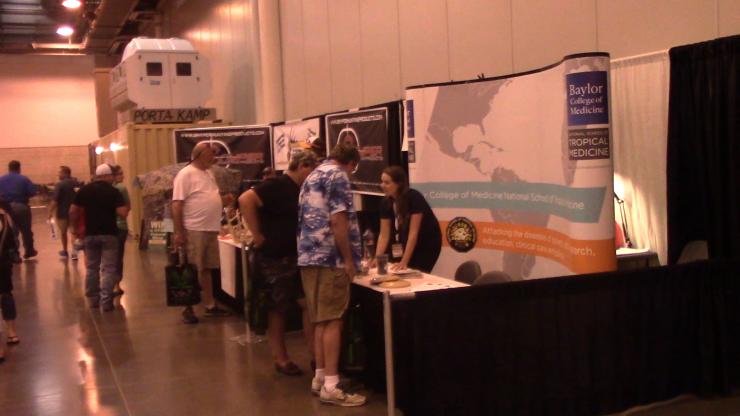 Content
Researchers from the National School of Tropical Medicine are offering educational material and free screening for Chagas disease at hunting conventions and gatherings across Texas. If you are a hunter who has seen kissing bugs in areas where you hunt or stay overnight in shelters or cabins, please consider getting tested. And wear gloves when field dressing!
Heading
Potential novel risk factors for autochthonous and sylvatic transmission of human Chagas disease in the United States
Content
Article from the journal Parasites & Vectors by Garcia et al.
It's open access--read it here
Heading
Knowledge, attitudes, and practices of Texas hunters: a potentially high-risk population for Chagas
Content
article by Garcia et al. from the journal Parasites and Vectors
It's open access--read it here