Master
Media Component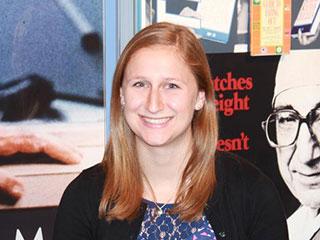 Content
In the fall of my junior year at The University of Texas at Austin, I was perusing the internet, looking for a valuable way to spend my summer. When I stumbled across the Baylor College of Medicine Michael E. DeBakey Summer Surgery Program, my jaw dropped. I could not believe there was an opportunity for undergraduates to gain eight weeks of surgical exposure in the world's largest medical center. I submitted my application in January, and was thrilled to receive an acceptance e-mail in March. With limited previous hospital experience, I had no idea what the summer would hold. My thoughts ranged from excitement to fear, but I knew I would gain valuable exposure to the world of surgery, medical education, and total patient care.

My good fortune continued as I soon found out I had been assigned to the Surgery Department at Texas Children's Hospital. Not only was I extremely interested in pediatrics, but I had also been a surgical patient at that exact hospital when I was just seven years old. The two months I spent at Texas Children's were truly unbelievable. I gained over 400 hours of shadowing, most of which was spent in the OR, watching every general surgery procedure imaginable.

I saw the full spectrum of general surgical cases, from countless fundoplications and appendectomies, to a hepatectomy and a thoracotomy/lung resection that captivated me for upwards of nine hours. I also went on rounds, spent time in the clinic, and followed residents as they ran the floor and took consults. Every experience was immensely valuable, as they allowed me to see the full scope of what it means to be a surgeon.

Other perks of the program were the educational opportunities provided by Baylor College of Medicine. We had weekly brown bag lunches with surgeons from various fields who gave us valuable insight into a surgical career. It was fascinating to hear about every surgeon's individual path to success. They each had a different story to tell and unique motivations that got them where they are today. We also spent time in the Simulation Center where we got to test our focus and dexterity using simulations and learning to suture. Friday mornings were especially exciting because the Surgery Department at Baylor had Grand Rounds, where we had the chance to listen to world-renowned surgeons present their breakthrough research, case studies or latest surgical techniques.

No matter where life takes me, I will always look back on those eight weeks and see how my passion flourished and knowledge expanded exponentially. Though my days mostly consisted of observing and admiring work done by far more qualified individuals, the program still challenged me in ways I never imagined. Firstly, against all odds, I became a morning person. I didn't mind waking up at 4 or 5 a.m. because there was something really special about being at the hospital when the day began. I learned so much by just listening to morning rounds and Googling words I didn't recognize. It was also challenging because every moment I spent in the hospital, I wanted to be present, engaged, and learning as much as I possibly could. This required focus, determination, and energy. Finally, I had to learn confidence. I was constantly asking questions, even if I was afraid they sounded simple or unintelligent.
One of the scariest parts was asking a surgeon if I could scrub in with them. I felt like I would get in the way or they wouldn't want to teach me, but I was always welcomed with open arms. The Baylor surgeons went out of their way to make sure I knew what was going on and made me feel welcome to ask questions and contribute to the conversation. It was incredible.

I am truly astounded at how much I learned from the DeBakey Summer Surgery Program. However, for every one fact I've learned, there are 10,000 others that I still don't know. My thirst for knowledge dramatically increased every day and it further motivated me to continue to vehemently pursue my dreams of becoming a doctor. I may not know what the future will bring, but I do know that I am more prepared and excited than I have ever been in my life. I am beyond grateful for this program and can't wait to see what lies ahead!