Master
Media Component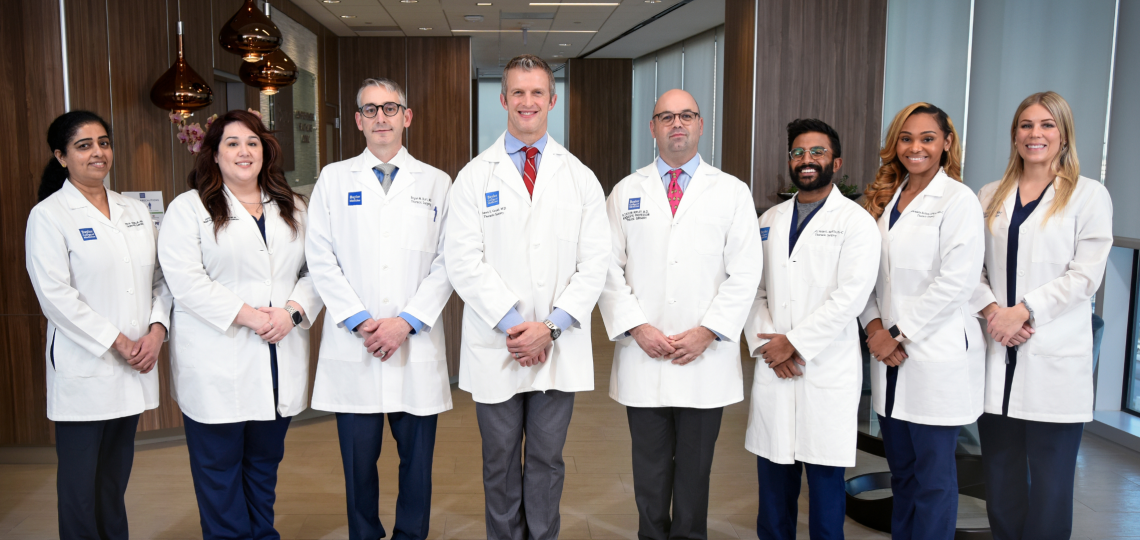 Heading
Thoracic Surgery at Baylor Medicine
Content
The Thoracic Surgery Clinic at Baylor Medicine's Lung Institute  in Houston, Texas, specializes in the care and treatment of patients with benign and malignant disorders of the chest cavity (thorax). This includes lung cancer, esophageal cancer, thymoma, mesothelioma and all other malignancies involving the thorax.

Together with the outstanding support staff of nurses, nurse practitioners and physician-assistants, our surgeons attract patients from all over Texas, and from across the United States. An international program for patients from around the globe is available for those who need special help and assistance.

In addition to outstanding clinical care, our surgeons and staff are committed to the development of new treatments for thoracic disease through research and innovation. New technology drives their innovative techniques that lead to less pain after surgery and a speedier postoperative recovery.
Meet Our Team
Heading
Conditions We Treat
Content
Thymoma and Mediastinal Tumors
Reflux and Benign Esophageal Diseases
Trachea Disorders
Benign Lung Diseases
Content
Management of malignant pleural effusions
Heading
Esophageal Cancer
Content
Endoscopic management of Barrett's esophagus and early stage esophageal cancer
Palliation of malignant strictures
Heading
Thymoma and Mediastinal Tumors
Content
Resection of mediastinal masses
Thymectomy, including minimally invasive thymectomy
Heading
Reflux and Benign Esophageal Diseases
Content
Laparoscopic Heller myotomy
Laparoscopic repair of paraesophageal hernias
Reoperative anti-reflux surgery
Management of esophageal strictures
Minimally invasive surgery for esophageal diverticula
Content
Management of tracheal stenosis
Tracheal resection
Heading
Benign Lung Diseases