Master
Media Component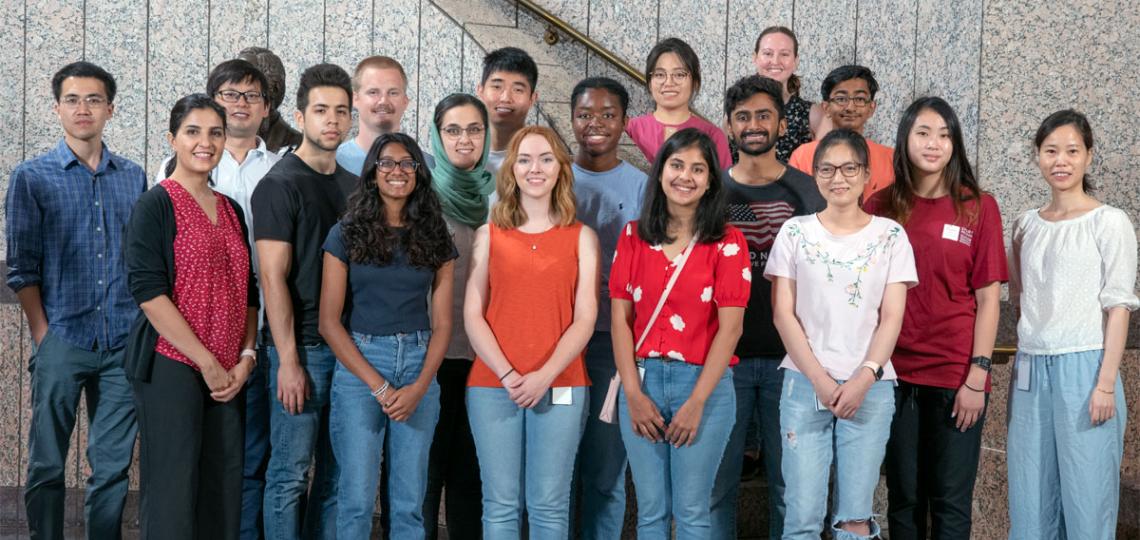 Content
The Children's Nutrition Research Center offers a variety of educational and training opportunities to learners across different stages of their scientific careers.
Heading
CNRC Research Seminars
Content
The CNRC Research Seminars are held on Thursdays from noon - 1 p.m. in the Howland Auditorium on the 2nd Floor of the CNRC, 1100 Bates Street, Houston, Texas, 77030.
If you would like to attend remotely, please contact Dr. Teresia O'Connor and/or Dr. Yong Xu.
View Seminars
Heading
Postdoctoral Fellowship in Children's Nutrition
Content
The postdoctoral research training program at the USDA/ARS Children's Nutrition Research Center is designed for individuals with M.D. and/or Ph.D. training in general or specialty pediatrics pediatrics, obstetrics or other areas of medicine and/or virtually any biological discipline that may have an effect on the nutritional well-being of mothers and children.
View Program
Heading
Graduate Research Training
Content
Graduate students can be mentored, co-mentored, or advised by CNRC faculty. Prospective students seeking graduate research training or mentorship may contact CNRC faculty about graduate research training opportunities.
Find Mentors
Heading
Undergraduate Research Experiences
Content
The CNRC provides a variety of opportunities for undergraduate research experience. Undergraduates may apply to open entry-level staff positions, conduct research for course credit with oversight from the Graduate School of Biomedical Sciences and their home institution, or participate in an undergraduate research internship program, such as the BCM SMART Program. Prospective undergraduate research trainees may contact CNRC faculty for more information.
Find Mentors