Master
Media Component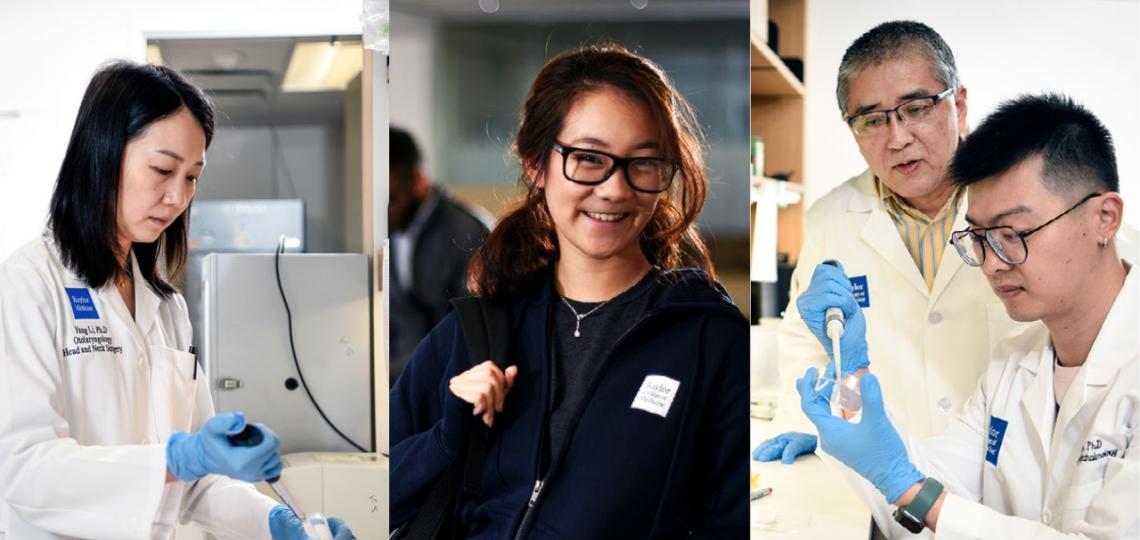 Content

Asian American and Pacific Islander Heritage Month (AAPI) is, celebrated each May in the United States and provides an opportunity to recognize the historical and cultural contributions of individuals and groups of Asian and Pacific Islander descent to the United States. AAPI umbrella term includes cultures from the entire Asian continent—including East, Southeast and South Asia—and the Pacific Islands of Melanesia, Micronesia, and Polynesia.
Baylor College of Medicine will mark AAPI with several activities and highlight Asian Americans and Pacific Islanders trailblazers in medicine and science.
2023 Observation Events
The following events take place in celebration of AAPI heritage month in 2023:
AAPI Mental Health Community Panel - May. 10, 7 p.m.
In observance of Asian American and Pacific Islander History Month the Asia Society in partnership with the Office of Community Engagement & Health Equity is hosting an in-person mental health community panel to unpack and understand issues around AAPI access to mental health care, particularly urgent due to the lasting impacts of anti-Asian racism and hate. Join Baylor College of Medicine's Dr. Sophia Banu, Dr. Phuong Nguyen, Dr. Peggy Yang, Dr. Rose Yang, and Delphine Lee with facilitator Dr. John Saunders as they examine these issues, including resiliency and the need to build a community to address shared challenges. This is an open-forum discussion, and questions and comments from attendees are strongly encouraged. Register online.
Resources to Support the Asian, Asian American, and Pacific Islander Communities
Recently, there has been an increase in hatred and violence toward Asian Americans and those of Asian identity, descent and appearance. There were more than 3,795 anti-Asian racist incidents in the United States in during 2022 alone. This increase is largely owed to the xenophobia and anti-Asian sentiment surrounding the COVID-19 pandemic. Solidarity with the Asian community is needed now more than ever. 
Baylor College of Medicine Resources
Mental health resources
Houston Resources
Support the Asian communities by donating, joining or volunteering with the following organizations:
National Resources