Master
Media Component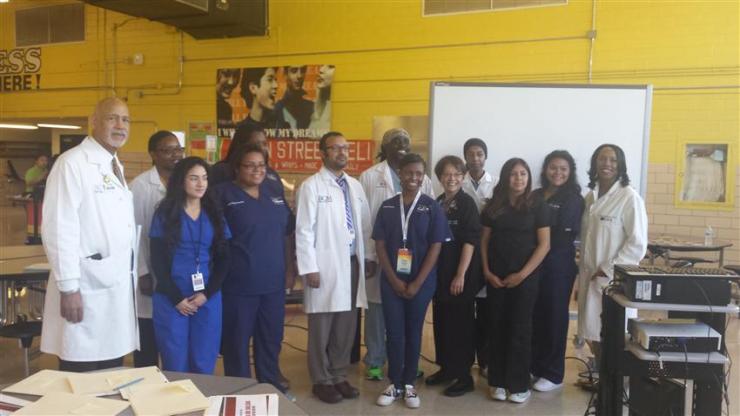 Content
Since 2009, Baylor College of Medicine has organized regular Health Professionals Day Out in the greater Houston area. The HPDO program sends Baylor faculty, trainees and students from groups underrepresented in medicine to underserved schools in Houston to give them professional role models.
Students meet with the doctors in small groups to ask questions and to hear the health professionals share their personal stories about challenges they overcame to be where they are today. Additionally, the health professionals talk about how to prepare for college and a career in medicine.
The health professionals share information on the disparity in the healthcare workforce and other disparities in healthcare. And, they explain how students need to prepare so they can fill the gap in healthcare.
Content
The goal of the program is to give a tangible example to the students that a career in medicine is attainable to them, since they see someone from their similar background who is currently a practicing physician or medical student. We recruit physicians and medical students from the greater Houston area to participate in the outreaches and spend half a day or more at each participating school. The response has been fantastic from the schools, and most have asked that the program be an annual event.