Master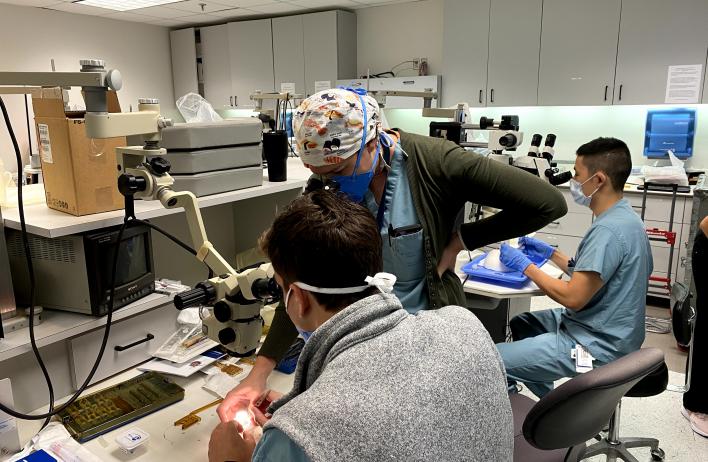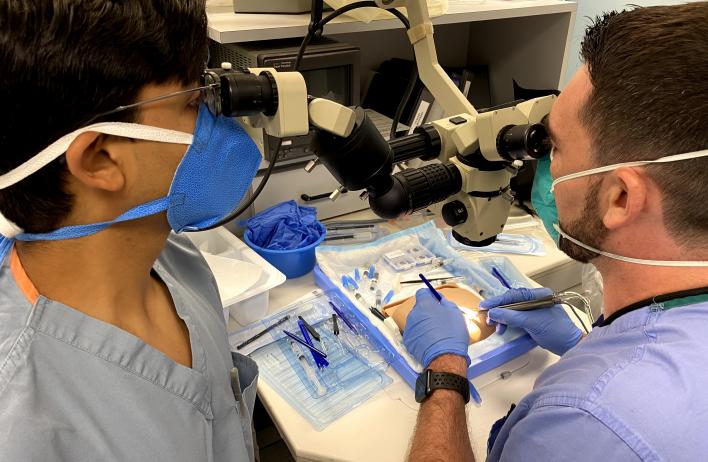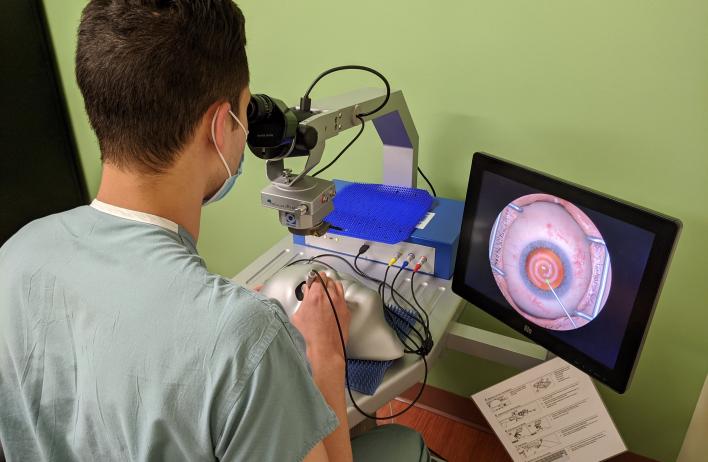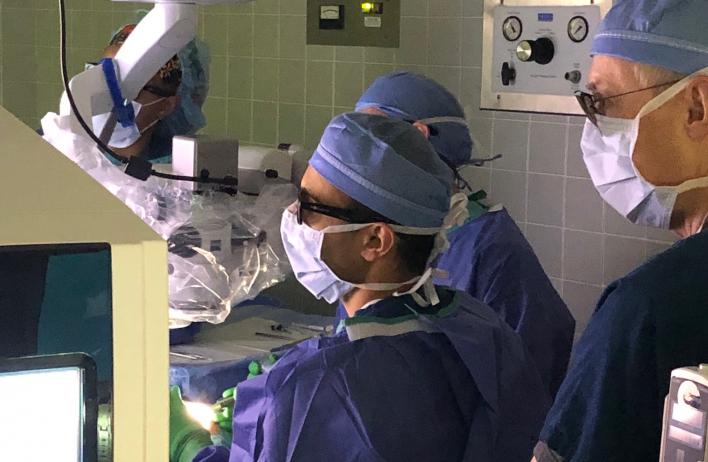 Content
Our introductory surgical curriculum, which begins early in the PGY2 year, was revamped a few years ago after careful research, solicitation of resident feedback, discussion with surgical training faculty, and evaluation of resident cataract surgery outcomes. The primary goal of the curriculum is to prepare our residents to excel in the arena of intraocular surgery, particularly as it pertains to cataract surgery.
The formalized curriculum provides our residents with training to expand their knowledge base, refine their cognitive processes, and facilitate their acquisition of surgical skills. These efforts have resulted in demonstrable improvements in patient outcomes, as well as surgeon comfort, confidence, and access to feedback for reflection/self-assessment. The program includes essential reading assignments, a surgical video library, didactic lectures, EyeSi surgical simulation, and dedicated wet lab time.
The curriculum encompasses preoperative evaluation, patient preparation/draping, microscope operation, phacoemulsification instruments/equipment, the surgical steps of phacoemulsification, intraocular lens folding/insertion, suture placement, and intraoperative/postoperative complication identification/management. PGY2 residents may begin performing the different steps of cataract surgery as early as their second month of residency and typically complete at least 5 primary cataract surgeries in their first year of residency.
The surgical experience at Baylor College of Medicine is among the best in the nation and one of our program's greatest strengths. We rank in the 90th percentile in overall case volume and consistently range between the 80th and 90th percentiles in cataract surgery per ACGME surgical case log data.
In addition to our high cataract surgery numbers, we also provide an outstanding experience in the other surgical subspecialties, such as glaucoma, where our resident experience may exceed some fellowship programs. Our residents operate in a variety of settings, including a county hospital with its advanced pathology, a VA outpatient center with its unique patient population, and a private faculty practice where the most advanced techniques are applied.