Master
Terms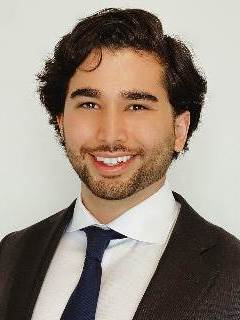 Item Definition
Hometown: Wichita, Kan.
Undergraduate: Wichita State University, Wichita, Kan.
Medical School: University of California, San Francisco, Calif.
Why Baylor: I chose Baylor to train under the mentorship of leaders in ophthalmology, for its outstanding operative experience, and for the opportunity to provide high-quality care to a diverse patient population. The food scene in Houston is most definitely the icing on the cake! 
Outside interests: lifting, tennis, cooking, writing, and traveling.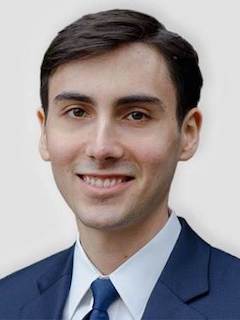 Item Definition
Hometown: Austin, Texas 
Undergraduate: University of Texas at Austin, Austin, Texas 
Medical School: Columbia University Vagelos College of Physicians and Surgeons, New York, N.Y. 
Why Baylor: My interview day was second to none. The faculty were great, the residents were having a blast, and it was clear that the training at Baylor was one of the best in the country. At Baylor, you care for Houston's underserved at the county hospital, get tons of surgical volume at the VA, and train at affiliated private hospitals, all in the most diverse city in the country, so you see everything when it comes to eye pathology. Plus, Houston is an awesome and lively place with one of the best food scenes around. 
Outside Interests: Hiking, camping, baking pizzas, chasing my two border collies, watching movies and hanging out with friends and family.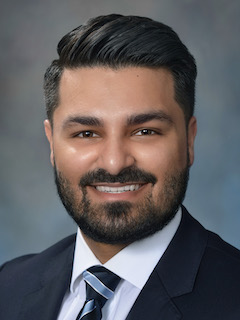 Item Definition
Hometown: Houston, Texas
Undergraduate: University of Houston, Houston, Texas
Medical School: Baylor College of Medicine, Houston, Texas
Why Baylor: I chose Baylor because Houston is home, and I loved the idea of being able to serve my own community while simultaneously attaining outstanding clinical and surgical training. Having exposure to the program's extraordinary faculty members, great resident culture, and exceptional academic opportunities as a medical student, I knew it was the perfect fit.
Outside interests: Traveling, billiards, sports & fitness, and board games.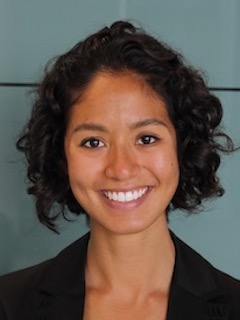 Item Definition
Hometown: Kuala Lumpur, Malaysia
Undergraduate: University of Kansas, Lawrence, Kan.
Medical School: University of Kansas School of Medicine, Kansas City, Kan.
Why Baylor: Baylor stood out to me because of the focus on autonomy and hands-on teaching. During my intern year here, I saw patients independently in the resident clinic, performed many types of in-clinic procedures (with the help and support of the attendings and my senior residents), and participated in numerous interactive lectures and surgical wet labs. All of this has prepared me well for starting my dedicated ophthalmology years. In addition, Houston has been an awesome city to explore. Endless restaurants/breweries to visit, nearby lakes for boat days with friends, and a vibrant live music scene- I couldn't ask for anything more! 
Outside interests: Skiing, wakeboarding, hiking, scuba diving, cooking/eating, homebrewing, reading fiction (mostly psychological thrillers)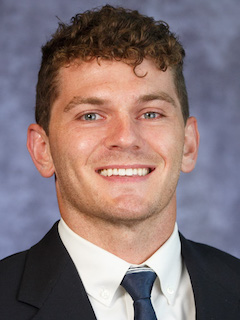 Item Definition
Hometown: New Smyrna Beach, Fla.
Undergraduate: University of Florida, Gainesville, Fla.
Medical School: University of Florida College of Medicine
Why Baylor: I chose Baylor because I want to finish residency knowing that I am a confident and competent surgeon who has the flexibility to directly enter the workforce or pursue the fellowship of my choosing. I wanted to attend a program with exposure to all subspecialties, has incredible clinical and surgical training, and will provide me both the oversight and autonomy to facilitate the leap from medical school into residency. Additionally, there is no better town than Houston to eat and explore!
Outside interests: Sports, scuba diving, backpacking, traveling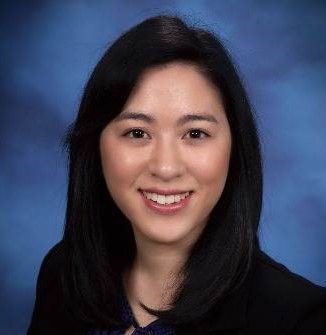 Item Definition
Hometown: Washington, D.C.
Undergraduate: Purdue University, West Lafayette, Ind.
Medical School: Indiana University School of Medicine, Indianapolis, Ind.
Why Baylor: Baylor had everything I was looking for in a residency program: high clinical and surgical volume, dedicated faculty who are leaders in their fields, and strong camaraderie among the residents - all within a world-class medical center. I knew that Baylor would enable me to maximize my time in residency. In addition, I was drawn to the amenities of a big city and the cultural and culinary diversity of Houston.
Outside Interests: Playing tennis, working out, singing, playing piano, trying new foods, traveling, and exploring Houston.