Master
Terms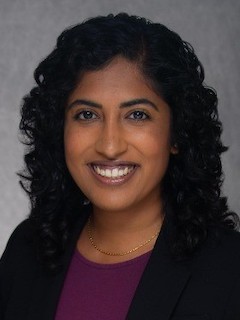 Item Definition
Hometown: Iowa City, Iowa
Undergraduate: University of Pittsburgh, Pittsburgh, Pa.
Medical School: University of Iowa Carver College of Medicine
Why Baylor: I was looking for a residency program with high clinical volume and a diverse patient population where the faculty and residents felt supportive and tight knit. I left my interview day knowing that Baylor was the answer for me. The exposure to a wide breadth of eye pathology at Ben Taub, the VA, and private clinics sets residents up to be highly capable surgeons and to pursue any career post-residency. Not to forget, Houston is an incredibly diverse and affordable city – it's never lacking for stellar food, music, or fun!
Outside interests: cooking, trivia, rollerblading, board games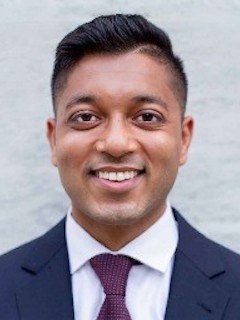 Item Definition
Hometown: Las Vegas, Nev.
Undergraduate: Stanford University, Palo Alto, Calif.
Medical School: Harvard Medical School, Boston, Mass.
Why Baylor: Baylor stood out to me for its outstanding clinical and surgical volume, dedicated faculty, and wide variety of training sites. Given my interest in medical innovation, working on projects within the world's largest medical center (TMC) also seemed like an amazing opportunity to help impact care delivery in a meaningful way. As someone new to Houston, two things that surprised me were how diverse the city is and how good the food is here!
Outside interests: Dancing, cooking, working out, scuba diving, and traveling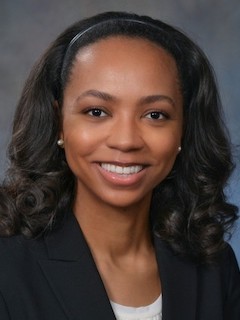 Item Definition
Hometown: Houston, Texas
Undergraduate: Rice University, Houston, Texas
Medical School: Baylor College of Medicine, Houston, Texas
Why Baylor: I chose Baylor because it had everything I was looking for in a residency program, including a variety of clinical settings with a diverse patient population, exposure to all subspecialties with renowned faculty who are leaders in their fields, and numerous research opportunities. Additionally, because I learn more by doing than by watching, I admire the carefully designed curriculum which balances resident autonomy with faculty supervision and the opportunity to work in two resident-run clinics, at the VA and Ben Taub. I am honored to serve the people in my community alongside such wonderful co-residents!
Outside Interests: Traveling, art museums, foreign films/shows, cross-stitching, baking, exploring the Houston food scene, spending time with friends and family.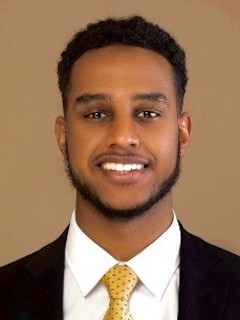 Item Definition
Hometown: Flint, Mich.
Undergraduate: University of Michigan-Flint, Flint, Mich.
Medical School: Columbia University Vagelos College of Physicians and Surgeons, New York, NY
Why Baylor: I chose Baylor because of the outstanding faculty, wonderful resident culture, and the ability to provide care for a diverse patient population. There is also great exposure to all subspecialties and incredible surgical training. On top of that, Houston is an amazing city with endless activities and a fantastic food scene!
Outside interests: Soccer, basketball, traveling, reading, and spending time with family and friends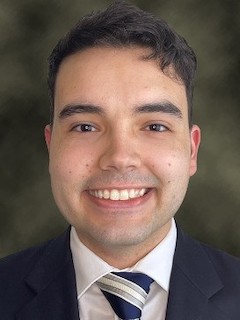 Item Definition
Hometown: Miami, Fla.
Undergraduate: Florida International University, Miami, Fla.
Medical School: University of Miami, Miami, Fla.
Why Baylor: The key features of the program that stood out to me were the sense of camaraderie amongst the residents, the volume and autonomy in a supportive environment, and the diversity of the city of Houston. I was immediately drawn by opportunity to train at multiple hospitals, gaining exposure to public, private, and VA systems, in-turn being exposed to diverse patients/pathologies and health care infrastructures. I have a passion for research and feel that the faculty have been very supportive and are willing to support any new idea I have. Icing on the cake is by the end of the program your clinical and surgical skills are highly respected nationally.
Outside interests: Eating, dancing, going to see DJs/concerts, cooking, indoor rock climbing, traveling, working out, and watching tv.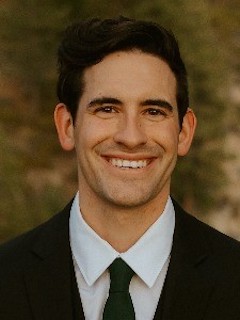 Item Definition
Hometown: Idaho Falls, Idaho
Undergraduate: Brigham Young University, Provo, UT
Medical School: University of Washington, Seattle, Wash.
Why Baylor: Before applying, I'd done a lot of ophthalmic outreach and knew I wanted to go to a program that would train me to handle anything. Not only was everyone I met here super easy to talk to on the interview day, it was also clear Baylor offered the best training I could imagine. I'm really grateful to be here and can't recommend it enough. Plus, if you like eating food at all, it really is incredible in Houston.
Outside interests: Hiking, camping, skiing, tennis, pickleball, and pretty much anything else outside.