Master
Terms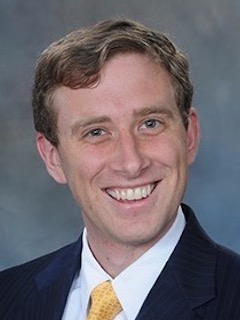 Item Definition
Post-residency plans: Glaucoma Fellowship, University of Utah, Salt Lake City, Utah
Hometown: Eagle, Idaho
Undergraduate: Brigham Young University, Provo, Utah
Medical School: Baylor College of Medicine, Houston, Texas
Why Baylor: Great training with great co-residents and faculty.
Outside Interests: I have three kids. I love to run and cook.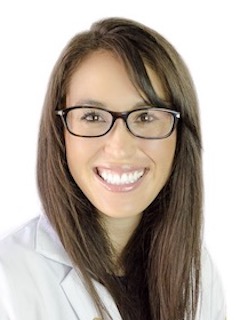 Item Definition
Hometown: Carmel Valley, Calif.
Undergraduate: University of California, Davis, Calif.
Medical School: Columbia University Vagelos College of Physicians and Surgeons, New York, N.Y.
Why Baylor: I'm a learn-by-doing type and was drawn to the clinical and surgical volume and diversity of pathology at Baylor. The cost and ease of living in Houston (along with good running trails) were also nice perks.
Outside Interests: Running! Also, long walks in the Houston heat, baking chocolate chip cookies, building LEGO Architecture Skylines, hiking, skiing, and pairing foods and wines.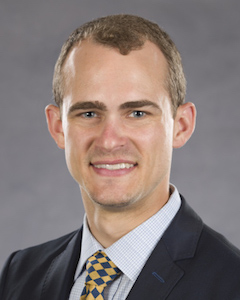 Item Definition
Post-residency plans: Surgical Retina Fellowship, Oregon Health & Science University, Portland, Ore.
Hometown: Tempe, Ariz.
Undergraduate: Abilene Christian University, Abilene, Texas
Medical School: University of Miami Miller School of Medicine, Miami, Fla.
Why Baylor: Baylor was an easy choice for residency; the autonomy here is unparalleled. I knew that by matching Baylor, I would be seeing patients and making medical decisions from the start, that I would be in the operating room far earlier than any other program, and with five different hospitals plus a private clinic I would I see a plethora of pathology. From a surgical standpoint, Baylor boasts of impressive surgical numbers for residents, which is made possible by the surgical curriculum with wet lab experience and early OR exposure, and augmented by the incredible teaching by faculty. Baylor truly is a unique program.
Outside Interests: Fly fishing, skiing, hiking.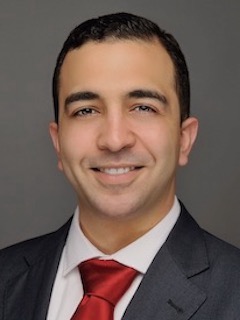 Item Definition
Post-residency plans: Cornea, Cataract, & Refractive Surgery Fellowship, Bascom Palmer Eye Institute, Miami, Fla.
Hometown: Alexandria, Egypt
Undergraduate: Alexandria University, Alexandria, Egypt
Medical School: Alexandria University Faculty of Medicine, Alexandria, Egypt
Why Baylor: It's the best place to be in terms of balance between private and public clinical settings. The clinical exposure is enormous, one sees both the routine and extremes in pathology and it's a great place to build self confidence in clinical practice and autonomy. Houston's also a great place for a family life, which greatly influenced my decision.
Outside Interests: Good movies, cooking and cycling. It has been a while since I practiced Aikido, but I can't wait to pick it up again. I also enjoy team sports such as volleyball, basketball and soccer.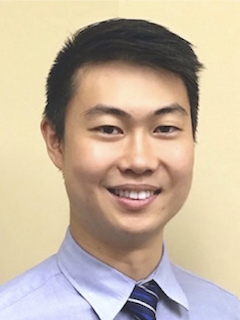 Item Definition
Post-residency plans: Surgical Retina Fellowship, University of California Los Angeles, Los Angeles, Calif.
Hometown: Gaithersburg, Md.
Undergraduate: University of Maryland, College Park, Md.
Medical School: Tufts University School of Medicine, Boston, Mass.
Why Baylor: The clinical and surgical volume that Baylor offers is extraordinary. Between our county hospital, the VA, the private Alkek clinic, and our affiliation with several tertiary private hospitals throughout Texas Medical Center, the diversity of ocular pathology here is truly all-encompassing. Baylor provides all the resources and faculty support to deliver top-class ophthalmology training. I personally loved the idea of moving to Houston, and was very excited to take a break from shoveling my car out of snow piles.
Outside Interests: Basketball, tennis, dining with friends, TV/movies on my couch.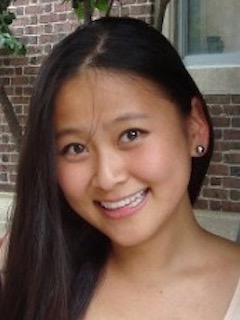 Item Definition
Post-residency plans: Cornea, Cataract, & Refractive Surgery Fellowship, Bascom Palmer Eye Institute, Miami, Fla.
Hometown: Oklahoma City, Okla.
Undergraduate: University of Pennsylvania, Philadelphia, Pa.
Medical School: UT Houston McGovern Medical School, Houston, Texas
Why Baylor: The excellent surgical, clinical and academic training, along with the intradepartmental support at BCM are unparalleled for trainees pursuing both academic or private careers!
Outside Interests: I love my piano, vitamix, and any group exercise classes. Also, Houston is a great city to explore.