Master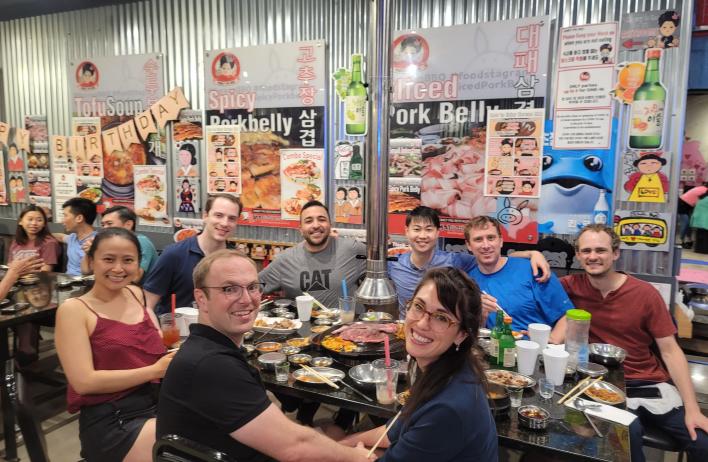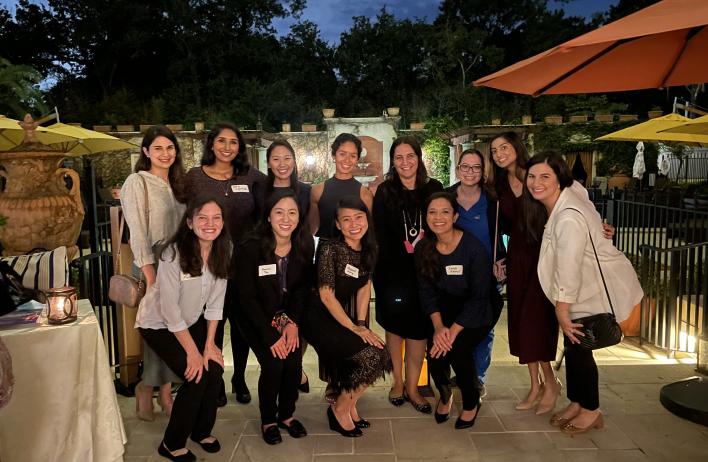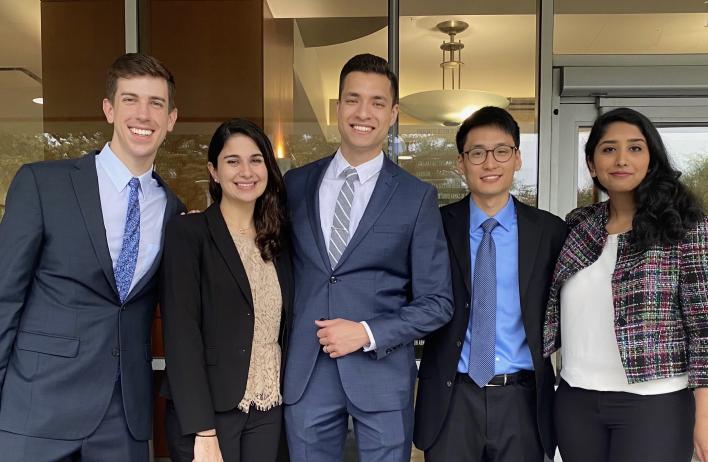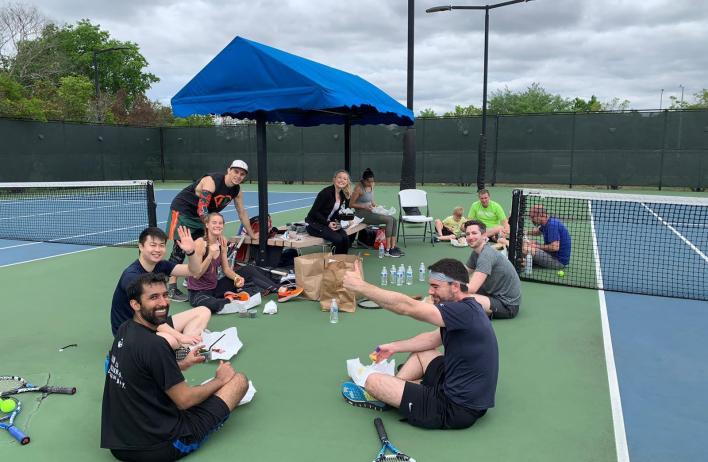 Terms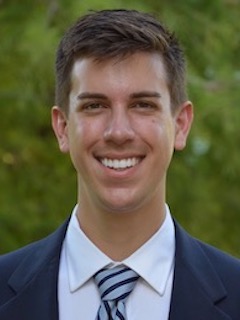 Item Definition
The PGY4 year is the pinnacle of the Baylor ophthalmology residency experience. All of your prior training is put to the test both in the clinic and in the OR. The PGY4 rotations include 4 months at the Michael E. Debakey Veterans Affairs Hospital (split into 2-month segments), 4 months at Ben Taub County Hospital (split into 2-month segments), 2 months in retina clinic (split into 1-month segments), and 2 months in anterior segment clinic (split into 1 month segments). While at the public hospitals (VA and Ben Taub), you are in the OR 1-3 days per week operating as primary surgeon with attending assistance. The attendings that you operate with are phenomenal teachers. They observe residents during routine cases allowing us to develop our autonomy in the OR, while also providing meaningful surgical wisdom. They also guide us through our complications, allowing us to learn first-hand how to problem solve in the OR. Cases include routine to extremely complex cataracts, phaco/MIGS, tube shunts, trabeculectomies, vitrectomies, pterygia excisions, plastics procedures, and much more. The surgical experience can also be tailored to the interest of the surgeon. For example, I plan to pursue a glaucoma fellowship next year and already within the first month of my PGY4 year have performed 10 tube shunt procedures. Nearly all minimally invasive glaucoma surgery (MIGS) devices are available including iStent, Hydrus, Kahook Dual Blade, OMNI, and Xen. Additional operating tools available include both Centurion and Stellaris phacoemulsification machines, the Calisto operating system, LenSx femtosecond laser, and the NGENUITY heads-up 3D display system. Any and every device that you can think of is at your disposal. Baylor residents become very proficient surgically and feel well prepared to pursue fellowship or a comprehensive practice after graduation.
At the public hospitals, the diversity of pathology in the clinic is endless, from the bread-and-butter to the most extreme case examples. As a PGY4, your job is to help guide the clinic. You are there to serve as a mentor for your junior residents, lending them advice through your experiences. Occasionally after clinic, the PGY4 residents will lead "chalk talks" (5-10 minute presentations over a pre-determined topic or something interesting seen in clinic that day). To round out the surgical experience, the PGY4 residents perform their own pre-ops and post-ops. This ensures continuity with our patients. We are there to explain the surgery and to pick the surgical plan for our patient. We are there to celebrate with our patients when the desired outcome is achieved, but we are also there to help our patients through any surgical complications that may have occurred. This is an extremely humbling yet rewarding part of the surgical experience.
While on the Ben Taub rotation, PGY4 residents serve as back up call for the PGY2 residents. PGY4 residents do not take primary call. This role allows us to develop our clinical autonomy and decision making but we always have a fellow or staff available for guidance, if needed. The PGY4 residents also serve as primary or assistant surgeon on any emergent cases that come in from call. Baylor residents receive a consistently strong surgical experience, as well as the opportunity to tailor their subspecialty surgical experience to their area(s) of interest, but the best aspect of Baylor ophthalmology, in my opinion, is my co-residents. My co-residents are some of the hardest working, kind, and intelligent people that I have had the pleasure to work with. I'm truly inspired by them. I'm only two months into my PGY4 year but already feel that it is the best yet.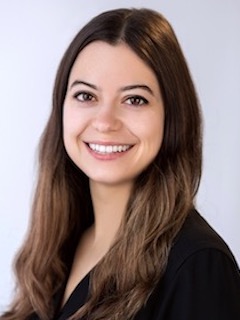 Item Definition
Second year is an important transitional time - we now have one year of ophthalmology under our belts. This is the year we begin to really refine our knowledge and increase our surgical exposure. We also get significant exposure to a majority of the ophthalmic sub-specialties - cornea, glaucoma, retina, and pediatric ophthalmology. By the end of this year, we typically have a good idea of what we want to do at the end of our third-year residency! 
The cornea, glaucoma, and retina rotations are each two months, and consist of a mix between attending-run clinics at Alkek, and resident-run clinics at the VA/Ben Taub. At Alkek, we get to work one on one with attendings, and see complex patients and surgeries. The pace is such that we have time to ask many questions and learn these subjects at a higher level. All the attendings we work with are Baylor faculty and love to teach, which makes the experience incredible. Another subspecialty rotation we have this year is pediatrics. The rotation is similar in structure to what we do as PGY2s, but now as PGY3s we are the senior resident on the rotation, so we have more of a leadership role in clinic and on consults.  We also expand our surgical numbers. I can't say enough good things about Texas Children's Hospital - we feel extremely lucky to be able to work with and learn from the kiddos there! 
Finally, we have our rotations at the VA and Ben Taub - here the PGY3 resident fulfills a crucial role as the consult resident. You become the face of the service for those months and you are seen as the leader of the clinic. We see all new floor/ER consults during the day and are also tasked with ensuring that the clinics run smoothly. At the VA, you end up with your own clinic where you follow complex patients and experience their continuity of care during the 2-month rotation. Most residents really love this aspect. At Ben Taub you learn to handle the most complex of pathologies. This is where you'll end up scraping lots of corneal ulcers, as well tapping and injecting for intraocular infections. 
Day to day, the schedule is similar to the other years of training. Clinics start around 7:30 a.m. and on average we finish around 6 PM. On mornings where you're operating, the usual start time is 7 a.m. As far as after hours are concerned, call is still every sixth day. On call, we primarily cover Texas Children's Hospital and the Alkek Clinic. When Alkek patients have an urgent issue overnight, we have secure, after-hours access to the facilities at Alkek and can see them there. On average, PGY3 call is less busy than the previous year. 
Overall, second year is a critical year for growth and learning. And with the well-designed curriculum, and support from our co residents, faculty, and fellows, we grow as clinicians, eye doctors, and surgeons! And by the end, you are ready to apply to fellowship (or a job!) and to start the journey that is the final year of residency.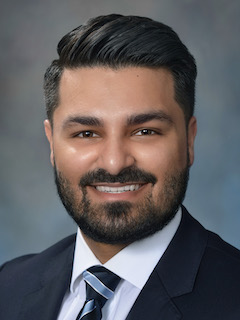 Item Definition
The Baylor PGY2 is the first year of full-time ophthalmology building off the extensive foundational ophthalmology experiences during intern year. It's an exciting time where we get vast exposure to many aspects of the field, including hands-on experience such as intravitreal injections, laser procedures, and early surgical exposure. You learn SO much!
We spend two dedicated months at the Houston VA eye clinic, which is one of the pillars of Baylor training. Having spent over four months at the clinic during intern year, the transition is seamless. On Monday mornings, we start the day in the OR, gradually performing more steps on seniors' cases with world renowned faculty guidance and mentorship as the year goes on. This experience is a fundamental part of the official surgical curriculum that culminates in primary cataract surgeries during the second half of the year! After the OR, we join other residents in clinic for the rest of the day. The Houston VA is a massive referral center for many of the surrounding small towns so I never know what pathology will walk through the door. A patient with complete vision loss in one eye may simply have a dense cataract or a large choroidal melanoma. Working with veterans means we work with a unique, fun, and extremely grateful patient population. We also get the opportunity to perform YAG capsulotomies, laser retinopexies, intravitreal injections, and other procedures throughout the week. The eye clinic is extremely busy, so clinical skills and efficiency quickly improve. Attendings from multiple different sub-specialties are available daily, so a patient can get comprehensive care for all their diagnoses in a single visit.
As PGY2s, we get 2 separate rotations (4 months total) at the Ben Taub, our county hospital. Ben Taub is an incredible place to learn - amazing faculty passionate about teaching, one of the most diverse patient populations in the country, and an extremely interesting and rare array of pathologies. Patients here are all scheduled into a sub-specialty clinic staffed by a specific attending per half-day. Retina clinic has helped my dilated exams improve quickly, and after only a few weeks, I am familiar with treatment of very advanced pathologies. We also treat severe pathology in oculoplastic, glaucoma, cornea, and neuro-ophthalmology clinic! Once a week, there is a dedicated PGY2 intravitreal injection clinic. There is also a regularly scheduled half-day laser clinic where, under the close guidance and supervision of our incredible faculty, we get to perform our own PRPs and YAG capsulotomies. During our first block, we have the opportunity to go to the OR for primary oculoplastic cases and perform/assist in the minor procedure room. During the second block, the Ben Taub PGY2 has the opportunity to perform additional cataract surgery steps and progress to primary cataract cases.
At both Ben Taub and the VA, clinic ends when all the patients are seen. The residents look out for one another to ensure that no one is left behind. At the end of every day, senior residents set aside dedicated time to review interesting pathologies and clinical challenges encountered throughout the day. Our rotations at both these institutions are incredibly rewarding, allowing us to see a high volume of patients and diverse pathologies, get hands-on experience, and grow tremendously as an ophthalmologist. An invaluable experience during these rotations is the opportunity to follow the treatment course of patients seen during call.
In addition to our VA and Ben Taub experiences, we also rotate at the main and satellite locations for Texas Children's Hospital, as well as the private clinics at the Alkek Eye Center. We have early experiences in Oculoplastics and Neuro-ophthalmology with dedicated rotations during the PGY2 year. We also build a foundation for procedures and surgeries, generally finishing our year with 10 primary strabismus cases, 4-6 primary cataracts, and various primary oculoplastics procedures. We have academic half-days every Friday morning, during which we participate in Grand Rounds, receive lectures by leaders in the field, and partake in the outstanding surgical curriculum. The surgical curriculum begins early in the year where faculty from every sub-specialty host multiple wet-labs on phacoemulsification, corneal laceration suturing, lid laceration repair, and strabismus surgery, as well as other advanced surgical skills. We take primary call for Ben Taub County Hospital, the Houston VA, and Methodist Hospital. Call is busy and challenging, but I also see it as an exciting opportunity to become more confident in exam skills and to help identify knowledge gaps. With guidance from an incredible faculty and support from our Baylor resident family, call is, overall, a rewarding experience.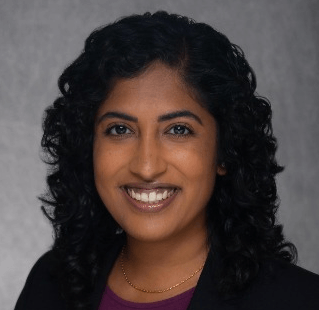 Item Definition
As a PGY-1 in the Baylor Ophthalmology joint internship program with the Department of Internal Medicine, we spend a third of our preliminary year (four months) at the Michael E. DeBakey VAMC Eye Care Clinic. We start out with two weeks of dedicated orientation without clinical duties where we learn basic exam skills, study interpretation, and clinical knowledge. Once we begin seeing patients in our own clinic room, we are supported by our amazing VA faculty – always available for staffing and teaching – and co-residents just across the hall. These rotations quickly integrate interns into the Baylor ophthalmology family, and you feel the camaraderie among the residents from Day 1. Altogether, it's a great learning environment where we can also provide exceptional care to a unique population.
Beginning as a resident in ophthalmology will always be a very steep learning curve, and the focus for Baylor interns is always on learning and skill-building rather than speed or volume. Our knowledge base grows through ad hoc teaching from residents and faculty in clinic, as well as from formal didactic sessions multiple times per week. We are encouraged to be as hands-on as possible, performing OCT scans, B-scan ultrasounds, procedures at the slit lamp and in the minor room, and even intravitreal injections, with direct supervision. Additionally, toward the end of our PGY-1 year, we have the opportunity to join our PGY-2 for three buddy call shifts. The growth each intern goes through in a short time in the Eye Clinic is incredible, and we will be well-equipped going into our first official year of ophthalmology.
The remaining two-thirds of the year are spent on rotations in the inpatient wards, ICU, ER, and specialty medicine services (ambulatory or inpatient consults). The medicine faculty are excellent teachers, and I have enjoyed the opportunity to befriend the medicine, anesthesia, and neurology residents with whom we rotate. Ultimately, the goal of our preliminary year is to become a well-rounded physician, and our experiences at the VA, Ben Taub (county hospital), and Baylor St. Luke's (private) offer diversity of training in many different senses. Not only do we see the classic "bread and butter" and occasional "zebras," but we're also prepared to treat people of different backgrounds and tackle patients' many social barriers to healthcare. Additionally, rotating through these facilities provides us valuable institutional knowledge for our official ophthalmology years. Overall, the joint internship program is deliberately set up to prepare us for our formal ophthalmology training, and my PGY-1 experience has only made me feel more grateful to be a resident at