Master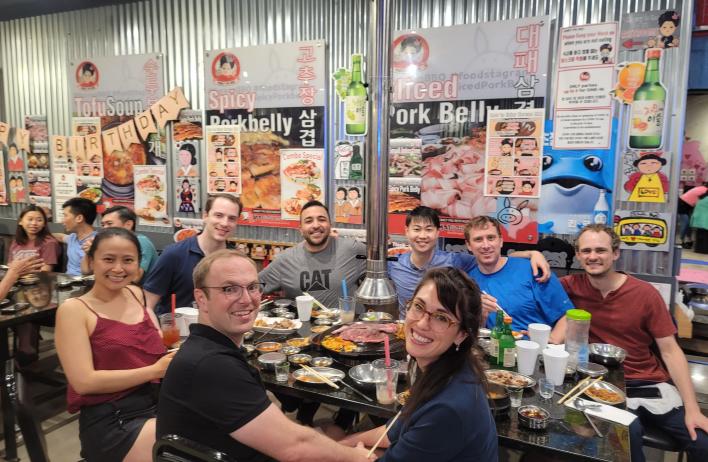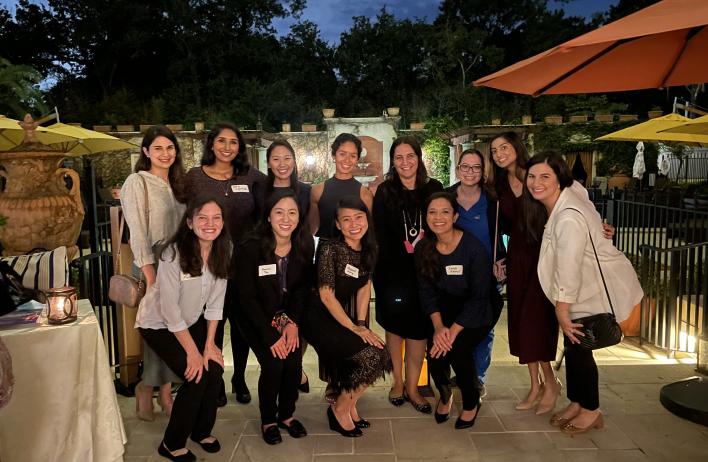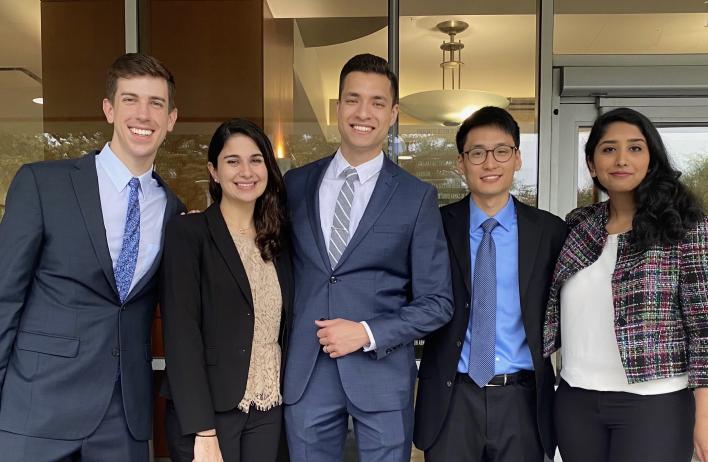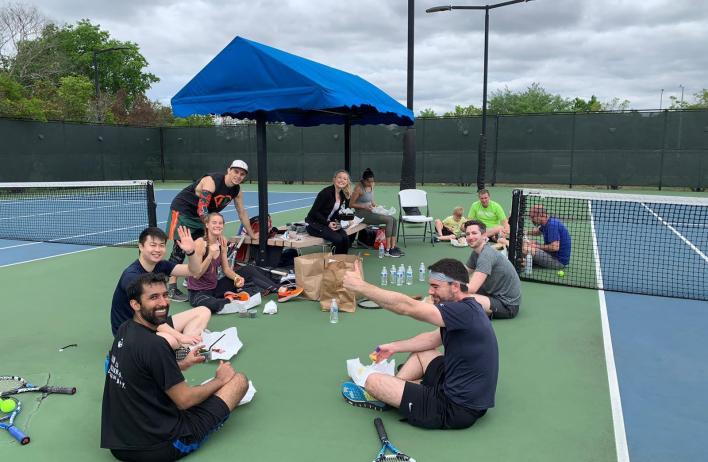 Terms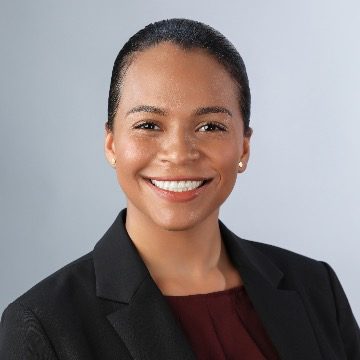 Item Definition
As an intern in the Baylor Ophthalmology joint internship program with the Department of Internal Medicine, I spend 4 months rotating with the Department of Ophthalmology, specifically at the Michael E. DeBakey VAMC Eye Care Clinic. We start with 2-3 weeks of dedicated orientation focused on learning the 8-point exam and clinic workflow, performing, and interpreting the various imaging modalities, and meeting and observing the faculty and upper-level residents. While daunting given the little ophthalmology education we received in medical school, the faculty and residents support us along the way. 
Soon enough, we begin seeing our own patients (yes, your own patients, so cool!). The eye clinic is fast-paced and you're seeing tons of pathology daily. While at times it could be overwhelming, you will see your personal transformation as you begin to feel confident in your skillsets and take ownership of the care of your patients. While I have not done so yet, I am looking forward to participating in procedures at the slit lamp and in the minor room, lasers, and even intravitreal injections, with direct supervision. Throughout the week, we participate in resident lectures, Grand Rounds, and wet labs, which are super interesting and fun. Recently, the interns participated in a strabismus lab and cataract wet lab, where we sutured and even practiced cataract surgery with world-renowned attendings guiding each step. Toward the end of our PGY-1 year, we have the opportunity to join our PGY-2 for three buddy call shifts. Being able to learn so much as an intern is incredible and I look forward to seeing how my growth throughout the program. 
The remaining two-thirds of the year is spent on rotations in the inpatient wards, ICU, ER, and specialty medicine services (ambulatory or inpatient consults). The medicine faculty are excellent, kind teachers, and I have enjoyed the opportunity to befriend the medicine, anesthesia, and neurology residents with whom we rotate. Ultimately, the goal of our preliminary year is to become a well-rounded physician, and our experiences at the VA, Ben Taub (county hospital), and Baylor St. Luke's (private) offer a diversity of training in many different senses. Not only do we see the classic "bread and butter" and occasional "zebras," but we're also prepared to treat people of different backgrounds and tackle patients' many social barriers to healthcare. Additionally, rotating through these facilities provides us with valuable institutional knowledge for our official ophthalmology years. Overall, the joint internship program is deliberately set up to prepare us for our formal ophthalmology training, and my PGY-1 experience has only made me feel more grateful to be a resident at Baylor.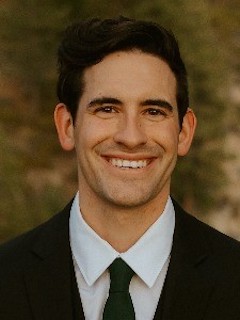 Item Definition
The Baylor PGY-2 is the first year of full-time ophthalmology and builds off the several months of foundational ophthalmology experiences during intern year. It's an exciting time where we get vast exposure to many aspects of the field, including hands-on experience with intravitreal injections, laser procedures, and early surgical exposure. You learn SO much!
We spend two full months at the Houston VA eye clinic, but with graduated responsibility from our time there as interns. On Mondays, we start the day in the OR, gradually performing the individual steps of cataract surgeries and graduating to your own full cases at the end of the year! After the OR, we join our co-residents in clinic for the rest of the day. The general clinic at our DeBakey VA in Houston is a massive referral center for the  small towns, and you can never know what pathology will walk through the door. Many times you are the first person seeing the patient for simple complaints like "vision loss" and can find that this could be due to simple cataracts to even a raging choroidal melanoma. On other days of clinic, we perform YAG capsulotomies, laser retinopexies, intravitreal injections, and many other procedures. This is the biggest VA eye clinic in the nation, and as such, it can get very busy. But this volume means our clinical skills and efficiency quickly improve. Attendings from multiple different sub-specialties are available to staff/see the patient daily, so a patient can get comprehensive care for all their diagnoses in a single visit.
As PGY-2s, we have 2 separate rotations (4 months total) at the Ben Taub, our county hospital. Around here we say, "there is never a normal day at Ben Taub" because the pathology at this hospital can vary as widely as the diversity of the patients we serve. Ben Taub is an incredible place to learn filled with amazing multi-specialty faculty that are passionate about teaching. Patients at Ben Taub are all scheduled into a sub-specialty clinic staffed by a specific attending per half-day. The volume and pathology of the Ben Taub Retina clinic helps our dilated exams improve quickly, and after only a few weeks, we become very familiar with treatment of very advanced pathologies. We also treat severe pathology in oculoplastic, glaucoma, cornea, and neuro-ophthalmology clinics. In regard to procedures, once a week there is a dedicated PGY-2 intravitreal injection clinic and a regularly scheduled half-day laser clinic where, with faculty mentorship, we get to perform PRP and YAG capsulotomies. During our first block, we have the opportunity to go to the OR for primary oculoplastic cases and perform/assist in the minor procedure room. During the second block, the Ben Taub PGY-2 has the opportunity to perform additional cataract surgery steps and progress to primary cataract cases.
At both Ben Taub and the VA, clinic ends when all the patients are seen. The residents look out for one another to ensure that no one is left behind. At the end of every day, senior residents set aside dedicated time to review interesting pathologies and clinical challenges encountered throughout the day. Our rotations at both these institutions are incredibly rewarding, allowing us to see a high volume of patients and diverse pathologies, get hands-on experience, and grow tremendously as an ophthalmologist. An invaluable experience during these rotations is the opportunity to follow the treatment course of patients seen during call.
In addition to our VA and Ben Taub experiences, we also rotate at the main and satellite locations for Texas Children's Hospital, as well as the private clinics at the Alkek Eye Center. We have early experiences in Oculoplastics and Neuro-ophthalmology with dedicated rotations during the PGY-2 year. We build a foundation for procedures and surgeries, generally finishing our year with 10 primary strabismus cases, 4-6 primary cataracts, and various primary oculoplastics procedures. We have academic half-days every Friday morning, during which we participate in Grand Rounds, receive lectures by leaders in the field, and partake in the outstanding surgical curriculum. The surgical curriculum begins early in the year where faculty from every sub-specialty host multiple wet-labs on phacoemulsification, corneal laceration suturing, lid laceration repair, and strabismus surgery, as well as other advanced surgical skills. During this year, we take primary call for Ben Taub County Hospital, the Houston VA, and Methodist Hospital. Call is busy and challenging, but it as an exciting opportunity to become more confident in our exam skills and identify knowledge gaps. With guidance from an incredible faculty and support from our Baylor resident family, call is, overall, a rewarding experience.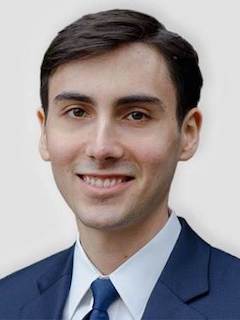 Item Definition
PGY-3 at Baylor is a consult, subspecialty, and surgical year. Your PGY-2 introduction to surgery is put to the test as your numbers ramp up and you tackle cataract surgery of increasing complexity, perform dozens of strabismus surgeries, and perform your first subspecialty cornea, glaucoma, and retina primaries. You reap the rewards of your busy year of PGY-2 call and use your newfound clinical proficiency to autonomously run the consult services at Ben Taub, the VA, and Texas Children's Hospital, longitudinally managing acute ophthalmic pathology across these sites.
The year comprises of 6 rotations, each 2 months in duration: Texas Children's Hospital, Ben Taub, VA, cornea, glaucoma, and retina. Texas Children's Hospital, Ben Taub, and the VA have your time mostly split between consults and the operating room. At Texas Children's Hospital, you spend around half the week in the operating room, with case volume including strabismus surgeries, pediatric cataracts, ROP laser, ocular oncology, retina, and oculoplastics. When not operating, you will work on consults or pediatric subspecialty clinics, seeing tertiary referrals of the rarest ophthalmic diseases typically just relegated to board examinations.
At the VA, the PGY-3 resident serves as the primary consult resident, gaining extensive exposure to longitudinal management of acute pathology typically seen in a comprehensive ophthalmology clinic. With open walk-ins for veterans the eye clinic is structured as an ophthalmic urgent care, with an outstanding team of technicians that work up patients, obtain studies, and route less acute patients to our supporting optometrists, freeing the PGY-3 resident to see higher acuity pathology requiring medical or surgical intervention. One day a week is spent in the operating room, gaining increasing experience in cataract surgery.
Ben Taub is structured similarly to the VA, with time split between consults and the OR. Harris Health is among the largest county hospital systems, serving a massive diverse and underserved population in a county of nearly 5 million. Harris Health's eye care buck stops at the Ben Taub PGY-3, who, with full support of the Ben Taub technicians, nurses, residents, and attendings, runs the consult service, accepting community referrals, ER, and inpatient consults of the most severe, complex, and end-stage acute pathology in the country. Your bread and butter will be diseases like complex atypical corneal ulcers or neovascular glaucoma, in an awesome educational and humanistic experience, as you treat some of America's most underserved and sickest patients.
Finally, your rotations through cornea, glaucoma, and retina, see you rotating in faculty Baylor subspecialty clinics and operating rooms with Baylor's many expert-in-their-field faculty. These rotations are of a lighter pace, with continuous one-on-one time with these dedicated faculty, who are excited to sit down and teach residents their high level clinical and surgical knowledge. You will have the opportunity to rotate with affiliate faculty in private practice as well, joining them in their clinics and ORs. As you work extensively with Baylor's faculty, you may join them on research and get to know them well both personally and professionally.
PGY-3 call remains on an every-6th-day schedule, as your class transitions to covering Texas Children's Hospital, Baylor ophthalmology subspecialty clinics, and Baylor St. Luke's Emergency Room overnight/weekend calls. This year is of a much lighter volume and intensity than PGY-2, freeing more time to pursue activities of professional development, research, and other interests as you start to better realize your career ambitions over the year. Overall, PGY-3 is an incredible experience in clinical and surgical education, with an excellent balance of autonomy and supervision, as your knowledge and skills continue to grow, and you are primed for your final year of training.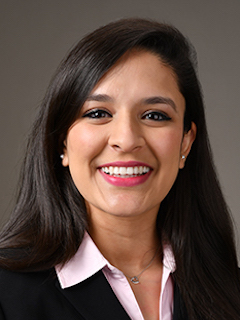 Item Definition
The final year of our residency is both a humbling and extremely gratifying experience. We have amassed a strong foundation of knowledge and skills in our first three years of residency and are able to apply this both in the clinic and the OR. The PGY-4 rotations include 4 months at the Michael E. Debakey Veterans Affairs Hospital (split into 1- or 2-month segments), 4 months at Ben Taub County Hospital (split into 1- or 2-month segments), 2 months in retina clinic (split into 1-month segments), and 2 months in anterior segment clinic (split into 1-month segments). 
While at the public hospitals, the VA and Ben Taub, we are in the operating room 1-3 days per week operating as the primary surgeon with attending assistance. We get introduced to the operating room as a PGY-2 and PGY-3, but we refine our skills and truly grow as a surgeon our final year. This is in large part due to the volume of surgeries and the expert guidance by our amazing attendings. We are given increasing autonomy as the year progresses and we flourish as capable surgeons. Cases include routine to extremely complex cataracts, phaco/MIGS, tube shunts, trabeculectomies, vitrectomies, pterygia excisions, plastics procedures, and much more. The experience can be tailored to the interest of the surgeon and our attendings are our biggest proponents of us getting exposure to our future goals. As a PGY-4, we have exposure to almost any device that you can think of. This includes nearly all MIGS devices, the Centurion and Stellaris phacoemulsification machines, the Calisto operating system, and the NGENUITY heads-up 3D display system. Baylor residents are well prepared surgically to pursue fellowship or a comprehensive practice after graduation.
At our public hospitals, the diversity of pathology in clinic is endless. At the VA, we typically see the bread-and-butter cases and learn to manage chronic disease. At Ben Taub, we typically see the most extreme and advanced cases. As a PGY-4, our job is to help guide the clinic while also serving as a support system for our junior residents, lending them advice through our own experiences. Having been in their positions recently gives us a unique appreciation of how overwhelming the beginning of residency can be, and my goal is to make their environment as stress-free as possible. To round out the surgical experience, the PGY-4 residents perform their own pre-ops and post-ops. This ensures continuity with our patients. We are there to explain the surgery and to pick the surgical plan for our patients. We are also there to celebrate with our patients when the desired outcome is achieved. 
The PGY-4 only takes back up call during their 4 months on the Ben Taub rotation. PGY-4 residents do not take primary call. This role allows us to once again be a support system for our junior residents while also developing our own clinical autonomy and decision making. We always have a fellow or staff available for guidance if needed. During back up call, the PGY-4 resident serves as the primary or assistant surgeon on any emergent cases that come in. Apart from the diversity of pathology and excellent clinical and surgical training, the Baylor faculty and residents are what makes this residency so special. I know that there are friendships and mentors that will be with me for a lifetime because they have been a part of this journey with me.