Master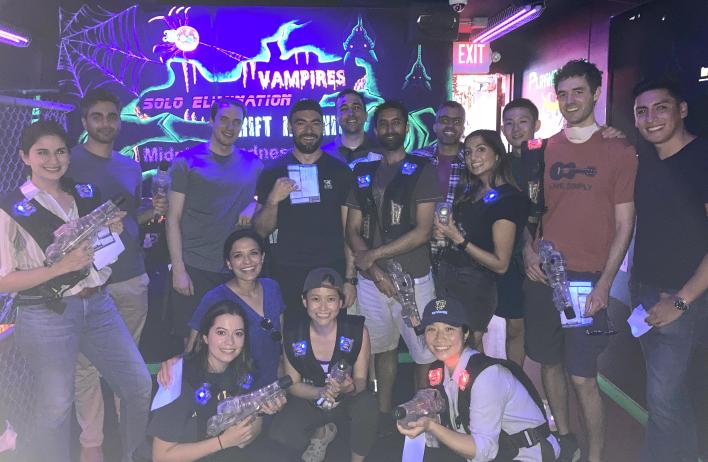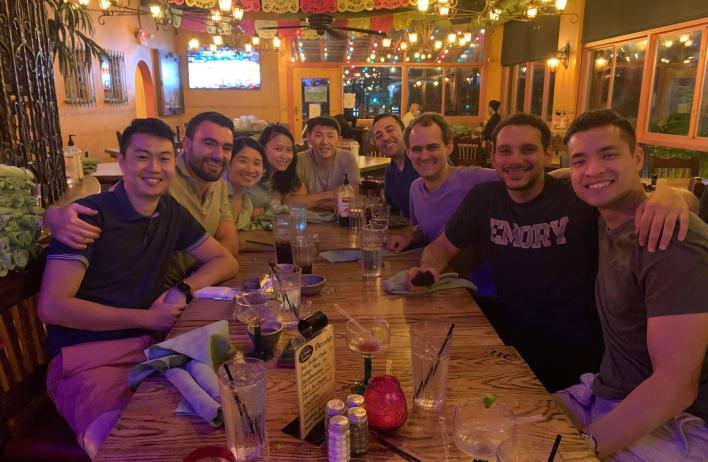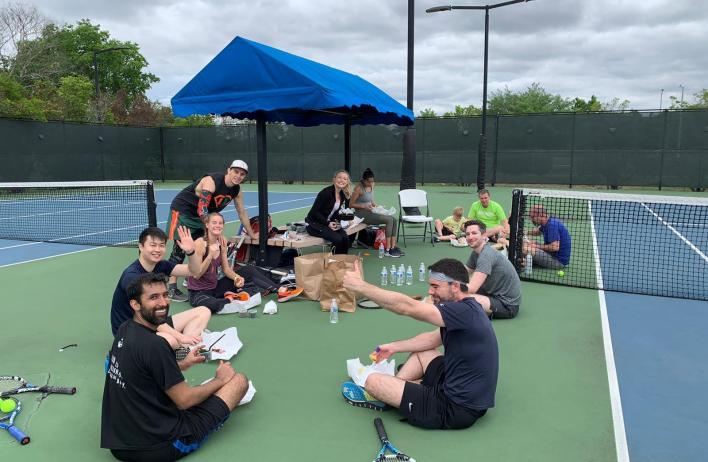 Terms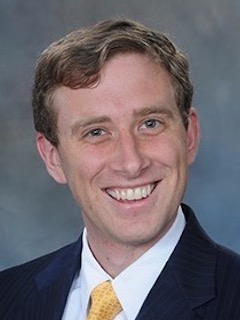 Item Definition
I am very excited to be a senior ophthalmology resident here at Baylor. My co-residents are some of the kindest, hardest working, and smartest people I have ever worked with, and we have a great culture of cooperation.
As Baylor PGY-4 ophthalmology residents, we spend eight months total at our two public hospitals (four months at the Michael E. DeBakey Veteran Affairs Medical Center and four months at the Ben Taub County Hospital), and four months in subspecialty clinics (two months of anterior segment and two months of retina). When on the public rotations, senior residents generally have two days of OR per week. These days are absolutely amazing and in my view the pinnacle of my ophthalmology education. Because we have two public hospitals, the residents do their own pre-/post-op visits to get the full experience of going through IOL calculations and tracking outcomes. Senior residents get to do all types of complicated cataracts (dense lenses requiring MiLoop, intumescent white cataracts, zonular loss, small pupils, etc). We also have pretty much all the micro-invasive glaucoma surgery (MIGS) devices available, including the iStent, Hydrus, Kahook dual blade, and OMNI. At the VA, we can get certified on the LenSx femtosecond laser and use the NGENUITY heads-up 3-D display system. In addition to the wonderful cataract opportunities, our subspecialty surgical experience is second to none. For example,
I am pursuing a glaucoma fellowship and have been primary surgeon for three trabeculectomies and five tube shunts, and I'm only two months into my senior year (at the time this was written). Similar opportunities are available for retina, plastics, and corneal surgeries if sought out. The attendings we operate with are not only world-renowned in their respective fields, but excellent teachers and mentors in the clinic and OR. One thing that amazes me again and again is our attendings' ability to watch and guide us through difficult cases and self-induced complications without taking over so we can learn by doing.
On clinic days, PGY-4s remain busy seeing non-surgical clinic patients, as well as doing pre-ops and post-ops. As senior residents, we also have the opportunity to teach and mentor junior residents. This happens both informally during clinic when we bring them in to show interesting findings or when they have questions about a patient they are seeing, and formally as a part of post-clinic "chalk talks" where senior residents take 5-10 minutes to teach about either a pre-determined topic or about something that came up during the day.
Baylor residents exceed the ACGME case requirements in every category and we easily graduate with over 250 primary cataracts with a tailored subspecialty surgical experience. PGY-4 call is back-up while on the Ben Taub rotation (four months out of the year split with another PGY-4) without any primary call. Generally, we only have to go in if there is an emergent surgery, or if the junior resident requests further help in evaluating a complicated patient.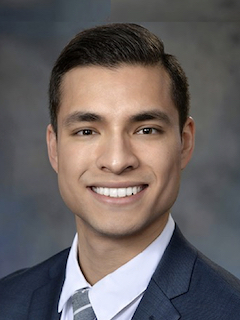 Item Definition
The PGY-3 year is a time when residents continue to refine their clinical and surgical skills while solidifying their independent clinical decision-making. PGY-3 residents have two, two-month rotations at the main pavilions, Ben Taub Hospital and the Michael E. DeBakey Veteran Affairs Medical Center. The PGY-3 residents also have two-month subspecialty rotations in cornea/anterior segment, glaucoma, retina, and pediatrics. 
At BT and the VA, the PGY-3 resident manages inpatient and emergent consultations while helping optimize clinic flow. In addition to this, we are primary surgeons for cataracts cases, laser procedures, and in-clinic minor procedures. At these pavilions, PGY-3s master their clinical skills, improve their surgical abilities, and learn vital leadership skills as they handle consults, communicate with consulting services, and help to facilitate clinic. 
In the PGY-3 pediatrics rotation at Texas Children's Hospital, residents pick up where they left off during their PGY-2 year but with a focus on primary strab cases. At the Texas Children's main campus, residents see interesting and rare cases in the clinic and help to manage inpatient and emergent consultations with the faculty. At the satellite locations, residents get a significant amount of personal one-on-one time seeing patients with faculty, which is a great opportunity to improve and refine clinical skills such as streak retinoscopy, strabismus measurements, and detecting and eliciting nystagmus. 
For the cornea/anterior segment, glaucoma, and retina rotations, residents spend time at the private-academic clinic (Alkek Eye Center) and the pavilions (BT and VA) both in the clinic and the operating room. The true strength of these rotations is being able to spend a significant amount of time with renowned faculty members. We have independence in seeing new patients, follow-up patients, and both routine and complicated post-operative patients. These clinical experiences challenge us to create treatment plans, which we then discuss with our faculty. These interaction with our attendings help strengthen our ability to think critically about how to manage complicated clinical and post-operative cases and strengthens our clinical competence. These rotations also allow residents to form strong mentor-mentee relationships with faculty members who are all very enthusiastic about teaching and making us better physicians/surgeons.
By the end of this immersive year, PGY-3s have performed 20-30 primary cataract extractions, 20-30 primary strabismus surgeries, at least one primary glaucoma surgery (and many as assistant), 10+ anterior segment lasers, and 10-20 retina lasers. They've also assisted in 10-20 endothelial and penetrating keratoplasties and 10-20 vitreoretinal cases. We finish this penultimate year with an excellent understanding of general ophthalmology and each subspecialty, which helps us to decide if we want to pursue a fellowship or stay comprehensive. We also gain a good foundation in the operating room, which gives us a head start for a productive, surgery-intensive PGY-4 year. As PGY-3s, residents take primary call every six days at Texas Children's, St. Luke's Hospital, and the Alkek Eye Center where we have fellows and attending faculty as back-up.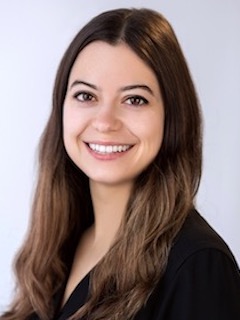 Item Definition
The Baylor PGY-2 Ophthalmology residency is the first year of full-time ophthalmology. It's an exciting time where we get so much exposure to different aspects of the field, including hands-on experience, such as intravitreal injections, laser procedures, and early surgical exposure. You learn SO much!
We spend two dedicated months at the Houston VA eye clinic, which is one of the pillars of Baylor training. On Monday mornings, we start the day in the OR, gradually performing more steps on seniors' cases as the year goes on. This experience is a fundamental part of the official surgical curriculum that culminates in primary cataract surgeries during the second semester! After the OR, we join other residents in clinic for the rest of the day. The Michael E. DeBakey Veteran Affairs Medical Center is a massive referral center for many of the surrounding small towns so I never know what pathology will walk through the door. A patient with complete vision loss in one eye may simply have a dense cataract or a large choroidal melanoma. Working with veterans means we work with a unique, fun, and extremely grateful patient population. We also get the chance to do YAG capsulotomies and other procedures throughout the week. The eye clinic is extremely busy, so clinical skills and efficiency quickly improve. There are attendings available from multiple different sub-specialties, so a patient can get comprehensive care for all their diagnoses in a single visit.
As PGY-2s, we get two separate rotations (Four months total) at Ben Taub, our county hospital and another pillar of our training. Ben Taub is an incredible place to learn - amazing faculty, one of the most diverse patient populations in the country, and extremely interesting and rare array of pathologies. Patients here are all scheduled into a sub-specialty clinics staffed by a specific attending. Retina clinic has helped my dilated exams improve quickly, and after only a few weeks, I am familiar with treatment of very severe diseases. Once a week, there is a dedicated PGY-2 intravitreal injection clinic, as well as a retina laser clinic where, under close guidance and supervision by our incredible retina faculty, we get to perform our own PRPs. We also get to treat severe pathology in all of the subspecialties. Depending on the schedule, the BT PGY-2 can also go to the OR to do cataract surgery steps. At both BT and the VA, clinic ends when all the patients are seen. The residents look out for one another to ensure that no one is left behind. Our rotations at both these institutions are incredibly rewarding, allow us to see a high volume of patients and diverse pathologies, get hands-on experience, and provide tremendous learning.  
In addition to our VA and BT experiences, we also rotate at the main and satellite locations for Texas Children's Hospital, as well as the private clinics at Alkek Eye Center. We have early experiences in oculoplastics and neuro-ophthalmology with dedicated rotations during the PGY-2 year so that we are ready to decide whether to pursue early match fellowships. We also build a foundation for procedures and surgeries, generally finishing our year with ten primary strabismus cases, four-six primary cataracts, and various primary oculoplastics procedures.  We take primary call for Ben Taub County Hospital, Houston VA, and Methodist Hospital. Call is busy and challenging, but I also see it as an exciting opportunity to become more confident in exam skills and help identify knowledge gaps. With guidance from incredible faculty and support from our Baylor resident family, call is overall a rewarding time.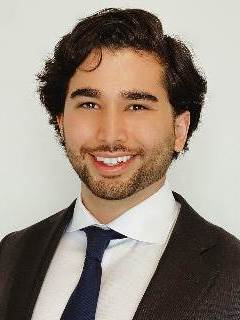 Item Definition
As a PGY-1 in the Baylor Ophthalmology joint internship program, four months are dedicated to the Michael E. DeBakey Veteran Affairs Medical Center Eye Care Clinic, which is a unique opportunity to start ophthalmology training. We start with two weeks of dedicated orientation with no clinical duties, just learning examination basics and knowledge from the VA faculty. After orientation, we start treating our own patients after discussing diagnosis and management plans with the amazing faculty at the VA who are always available for staffing and dedicate their time to not only provide exceptional care to our patients, but also to teaching interns, residents, and medical students. The experience of seeing my own patients and working with both attendings and co-residents is a fundamental part of our curriculum, which champions hands-on skills and exceptional education to provide an immersive training experience. In clinic, there are also many opportunities to learn staple procedures, including OCT scans, B-scan ultrasounds, and intravitreal injections, with direct supervision. Through working with the diverse patient population, I find that my clinical skills are quickly growing and I felt prepared for anything that walks through my clinic doors, even during intern year.
Besides the outstanding faculty supervision, our co-residents really do look out for one another and help anytime it is needed. From PGY-2s through PGY-4s, my senior residents are all well-equipped to help with any question or concerns I may possibly have. Also, the comradery among the residents is second to none, and the end of clinic is always concluded with various learning topics, both formal and informal. At the end of the day, we leave together and ensure that nobody is left behind. The VA rotation is truly a rewarding experience unlike any other.
In addition, our experience rotating as internal medicine interns is both rewarding and challenging. Having the opportunity to treat the patients of the Ben Taub County Hospital has been one of the highlights of my intern year, as I am gifted with the responsibility to provide the highest level of care to the most disenfranchised people of Houston. It has been a great opportunity to learn the bread and butter of internal medicine under great leadership.