Master
Media Component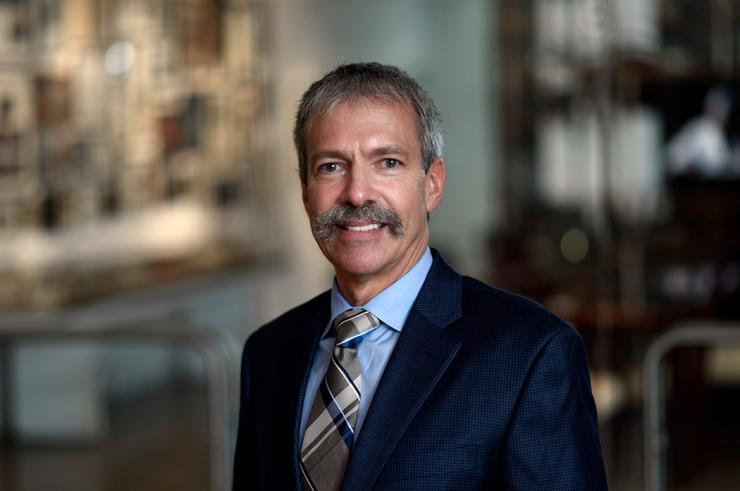 Content
Welcome to the Menninger Department of Psychiatry and Behavioral Sciences. It is a privilege to serve as chair of this outstanding department, a center of learning, wide-ranging expert clinical care and pioneering research.
Under the leadership of Dr. Stuart Yudofsky for almost a quarter of a century, the department has grown to become nationally known and respected as an essential and valued component of Baylor College of Medicine and of the Texas Medical Center. This respect derives from facilities like the Menninger Clinic, clinical research components such as the Division of Neuropsychiatry and a premier residency training Program. Dr. John Oldham continued this legacy of excellence as the department's interim chair. He promised to, and succeeded in, keeping the ship steady and on course.
This next phase in the department's development will honor and enhance its strengths in education, clinical care and research as new links are formed with other centers of excellence within Baylor and its affiliates. The time is ripe to leverage the institution's world-class genetics and basic neuroscience expertise to further the understanding of mental and substance use disorders. These collaborations will unlock enormous untapped potential for translating discoveries in the basic sciences into advances in patient care.
We envision a time when clinicians will assess patients using a combination of biomarkers and clinical indicators to tailor treatments that prevent, cure or alter the course of psychiatric illness. Despite significant advances in pharmacological, psychosocial and device-based therapies, unmet needs remain for some of the most challenging conditions.
The full payoff of these research programs may be years away, but these programs have already brought state-of-the-art treatment to our patients through advances such as the use of ketamine for depression, buprenorphine for the current opiate epidemic and pharmacogenetics for personalized medicine. We also offer the latest evidence-based behavioral and psychotherapy interventions by expert clinicians schooled in a range of disciplines.
Our committment is to improve the lives of individuals with mental and substance use disorders through the integration of outstanding clinical care, education, and research. We are committed to enhancing behavioral health services at the community, national and global levels. We will educate the next generation of clinicians and researchers, equipping them with the latest tools and the capacity for life-long learning. Together we will make a difference that impacts the science and treatment of psychiatric disorders.
Wayne K. Goodman, M.D.
D.C. and Irene Ellwood Professor and Chair
Menninger Department of Psychiatry and Behavioral Sciences