Master
Media Component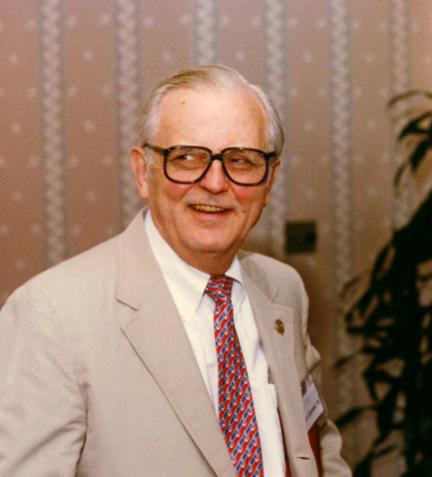 Content
Dr. Ernest Stanley Crawford graduated Phi Beta Kappa from the University of Alabama in 1943 and Alpha Omega Alpha from Harvard Medical School in 1946. He started an internship at Massachusetts General Hospital in Boston. He served as a lieutenant in the United States Navy at the U.S. Naval Hospital in Portsmouth, N.H., from 1947 to 1949. He completed his surgical residency as chief resident at Massachusetts General Hospital.
Under the guidance of his mentor, Dr. Edward Churchill, Dr. Crawford decided to join Dr. Michael E. DeBakey at Baylor College of Medicine in Houston where he spent the next 38 years. He served as a professor in surgery from July 1966 until his death in 1992.
Dr. Crawford became internationally known for his innovative surgical techniques in the treatment of complex aortic diseases particularly Marfan syndrome and aortic dissection. He authored more than 300 peer-reviewed publications and book chapters and co-authored a textbook, Disease of the Aorta, with his son Dr. John Lloyd Crawford, II.
Dr. Crawford was co-inventor of the Baylor Rapid Autologous Transfusion System. This machine recycles a patient's washed red blood cells during surgery. This reduces the amount of blood and blood products needed during complex aortic aneurysm and other arterial surgeries.
Dr. Crawford was a true pioneer in medicine. The innovations he made in surgery and research are used to train future generations of surgeons and treat patients today. His legacy will always live on.