Master
Media Component

Credit
Courtesy of Baylor College of Medicine Archives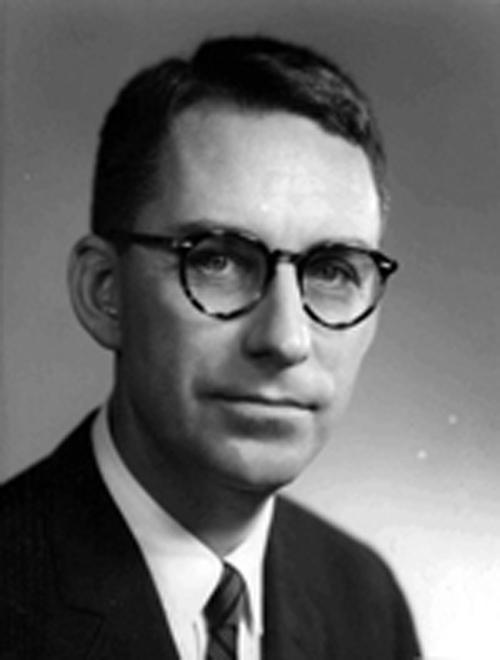 Content
Dr. Oscar Creech, Jr., received his bachelor's degree from Wake Forest College in 1937 and his medical degree from Jefferson Medical College in 1941. He completed his residency in surgery at Tulane University in New Orleans, La.. In 1949, he joined Dr. Michael E. DeBakey at Baylor University College of Medicine where he served until 1956. He returned to Tulane as a professor and chair of the Department of Surgery. He held this position for 11 years until he accepted the deanship of the Tulane Medical School in July of 1967. He held this position until his death in December of 1967.
Dr. Creech was a talented surgeon who was internationally recognized as a leader in surgery of the heart and blood vessels. He received two gold medals from the American Heart Association as well as a special citation from the American Heart Association for his achievements in research. He was the past president of the American Surgical Association and vice-president of the Society of Clinical Surgery. He served as the vice-president of the International Cardiovascular Society at the time of his death.
Research played an important role in Dr. Creech's career. He was co-inventor of the regional perfusion technique in the treatment of malignant diseases. The procedure, developed at Tulane in 1957, uses a heart-lung machine to pump heavy doses of anti-cancer drugs to isolated portions of the body leaving the rest of the body protected by tourniquets. For his outstanding contributions to medicine, Modern Medicine Magazine honored him with a Distinguished Achievement Award in 1965.
Dr. Creech was not only a talented surgeon and gifted researcher, he was a great educator as well. His students were inspired by his dedication, confidence and optimism. He taught them the art of surgery but he didn't stop there. He taught them integrity, loyalty, humility and compassion in the best way possible, by example. His legacy will live on in his students who continue to practice and teach the skills they learned from him and pass them on to the next generation of surgeons.