Master
Media Component

Credit
Courtesy of Baylor College of Medicine Archives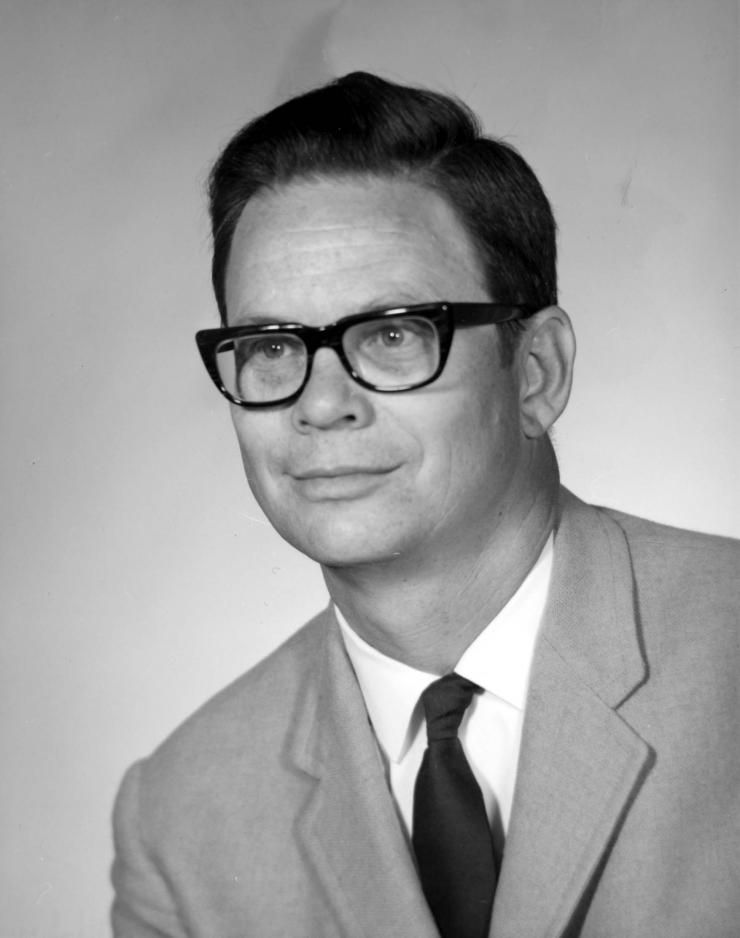 Content
Dr. Paul Jordan, Jr., studied science and medicine at the University of Chicago. He completed his surgical internship and residency at St. Luke's Hospital, University of Illinois and the Hines VA Hospital. Dr. Jordan served in the U.S. Army Medical Corps from 1946 through 1948. He then joined UCLA as a clinical instructor and then as assistant professor. He was awarded a special National Institutes of Health Fellowship to the Karolinska Institute in Stockholm, Sweden, in 1958. He moved to Houston in 1964 where he joined Baylor College of Medicine as a professor of surgery.
Dr. Jordan made quite a few advancements to the art of surgery during his career. He was the first surgeon to perform direct surgery for atherosclerosis in the United States when he performed a femoro-popliteal bypass using a vein graft in the early 1950s. He was one of the first to perform the Whipple procedure for chronic pancreatitis besides Whipple himself.
At the Houston VA Hospital where he practiced, Dr. Jordan made great advancements in the treatment of peptic ulcer disease. He conducted a study of more than 1,000 cases in which he performed parietal cell vagotomy to treat the disease. He proved that many of the serious side effects of the previously used procedure, truncal vagotomy, could be eliminated using the parietal cell vagotomy.
Dr. Jordan was a well-published author as well as a pioneer in surgery. He published close to 200 peer-reviewed articles in many scientific journals during his career. One article appearing in JAMA in 1946 concerning the value of lumbar sympathectomy for claudication received newspaper publicity. His studies on this subject led to the first femoro-popliteal bypass using a vein graft.
The Houston Surgical Society honored Dr. Jordan in 1989 when they presented him with the Distinguished Houston Surgical Award. Dr. Jordan is a true pioneer in surgery. His legacy has changed the face of medicine.