Master
Media Component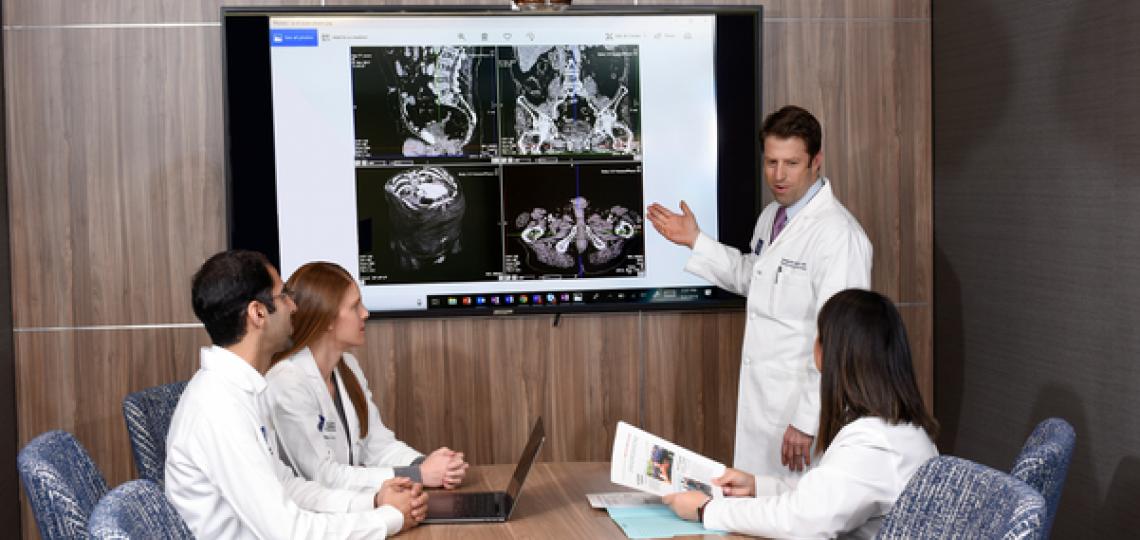 Content
At the Dan L Duncan Comprehensive Cancer Center at Baylor St. Luke's Medical Center, we are proud to offer our patients multidisciplinary treatment of all gastrointestinal cancers. Regardless of your specific cancer type, a team of specialized medical oncologists, surgical oncologists, gastroenterologists, radiation oncologists, supportive care physicians, genetic counselors, and nutritionists will work with you to develop a personalized treatment plan.
Request an Appointment
Heading
Every Reason to Choose the Duncan Cancer Center
Terms

Item Definition
Patients at the Duncan Cancer Center have access to a variety of clinical trials, many focusing on novel immunotherapy.

Item Definition
Our surgeons are highly experienced in innovative techniques, including robotic-assisted surgery.

Item Definition
We understand that everyone's cancer is different. We therefore treat all patients as individuals, educating them about their cancer and working with them to develop the most appropriate treatment plan. 
Heading
Services Provided
Content
Custom treatment plan 
Clinical Trials 
Genetic Counseling 
Nutritional Support 
Palliative Care