Master
Media Component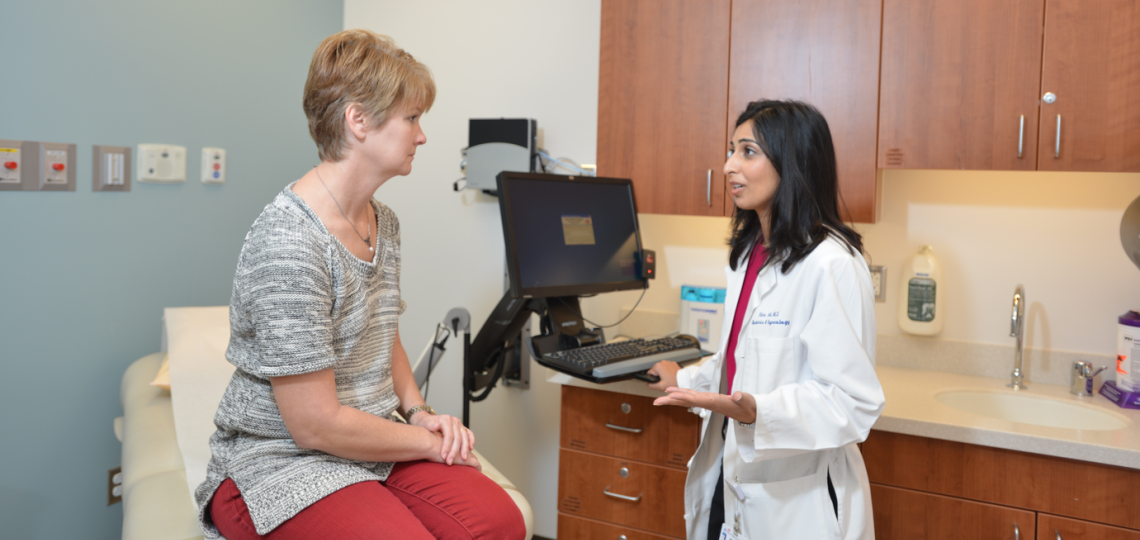 Content
The Menopause Center, made possible through the partnership of the Department of Obstetrics and Gynecology and Texas Children's Pavilion for Women, is a unique center dedicated solely to the care and treatment of women with menopause symptoms, conditions, and related health issues.

Located in Texas Children's Pavilion for Women in Houston, part of the renowned Texas Medical Center, The Menopause Center offers comprehensive care to address every aspect of a woman's health affected by menopause, in one convenient location.

Patient care is provided by Baylor Medicine specialists in menopause in collaboration with a wide range of other gynecology specialties. We offer evidence-based treatment for proven results and expert guidance on the latest menopause therapies, trends and research findings
Heading
Helping Women Feel Their Best
Content
Menopause occurs when a woman's ovaries stop releasing eggs and producing female hormones. This change in hormone levels can cause symptoms such as hot flashes, sleeplessness and mood swings.

Even if there are no obvious symptoms, it's important for women to understand the effects of menopause and aging on their overall health. For example, loss of the female hormone estrogen can weaken a woman's bones, increase cholesterol levels that contribute to coronary artery disease, cause urinary tract changes, vaginal changes, and emotional changes.

Our board-certified specialists care for the full range of menopause symptoms and related health issues, including:
Anxiety
Bladder irritability
Bone loss (osteoporosis and osteopenia)
Cardiovascular changes
Depression
Hormone replacement therapy
Hot flashes
Incontinence (loss of bladder or bowel control)
Irregular periods or changes in flow
Mood swings
Night sweats
Nutrition and weight management
Overactive bladder
Pelvic floor disorders (pelvic organ prolapse)
Sexual dysfunction/low libido
Sleeplessness
Vaginal dryness and painful intercourse
Vaginal infections
We also help women stay on top of the preventative screenings, immunizations and checkups that are critical to healthy aging, and provide the latest guidance on lifestyle habits to help women feel their best during the menopause years.
Heading
Specialists for Every Need
Content
Our patients have access to Baylor Medicine specialists that include: 
Gynecologists to treat all conditions of a woman's reproductive system
Urogynecologists for treatment of incontinence, overactive bladder, and pelvic organ prolapse
Reproductive psychiatrists for the treatment of mood disorders, anxiety and depression
The Vulvovaginal Health Clinic for treatment of diseases of the vulva and vagina
Gynecologic oncologists for treatment of cancers of the female reproductive system, which can cause treatment-induced menopause 
Pelvic floor physical therapy to improve pelvic function
Minimally invasive gynecologic surgery specialists
Heading
Commonly Asked Questions About Menopause