Master
Media Component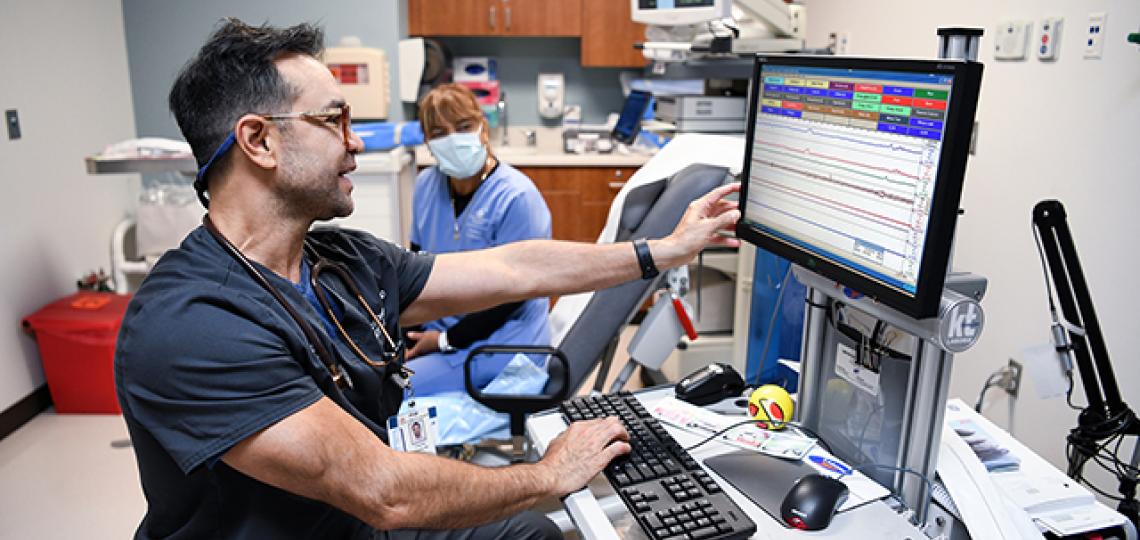 Content
At Baylor Medicine, our Urogynecology and Reconstructive Pelvic Surgery team is improving the lives of women suffering from pelvic floor disorders through expert care and a wide range of effective treatment options, restoring our patient's health and quality of life.
Heading
What are pelvic floor disorders?
Content
The pelvic floor is a group of muscles, ligaments, and connective tissues that support a woman's pelvic organs (bladder, uterus, vagina, and bowels) and hold them in place. Pelvic floor disorders occur when these muscles and supporting structures become weakened, causing conditions such as urinary incontinence, pelvic organ prolapse and fecal incontinence.
Pelvic floor disorders are common, affecting one in three women. The primary risk factors are aging and childbirth. One in five women will undergo surgery for their condition. 
Despite the toll these disorders take on women, many are hesitant to seek help. At Baylor Medicine, our urogynecologic surgeons are dedicated to helping more women get the care they need by increasing awareness of pelvic floor conditions and the treatments available today.
Heading
What is a urogynecologist?
Content
Urogynecologists are specialists trained in gynecology and urology, providing unique expertise in treating pelvic floor disorders in women. 
If surgery is required, fellowship-trained urogynecologists have specialized training in minimally invasive techniques that offer numerous benefits compared to open abdominal surgery, including:
Less pain
Less bleeding
Less risk of infection
Less scarring
Shorter hospital stays
Faster recovery
Urogynecology is sometimes referred to as Female Pelvic Medicine and Reconstructive Surgery.
Heading
Why Baylor Medicine urogynecologists?
Content
Our specialists have extensive experience diagnosing and treating the full spectrum of pelvic floor disorders. We offer treatment options ranging from conservative management to advanced surgical care for the most complex cases, including reconstructive surgery to restore normal female anatomy and function. 
As busy clinicians, skilled surgeons and dedicated researchers, Baylor Medicine urogynecologists serve as a trusted resource for patients and providers to turn to for the latest advancements in the care of pelvic floor disorders.
Heading
Conditions We Treat
Heading
Patient Care Locations
Content
Baylor Medicine urogynecologists deliver care at Texas Children's Pavilion for Women and Ben Taub Hospital. 
Call (832) 826-7500 to make an appointment with a Baylor Medicine urogynecologist.