Master
Media Component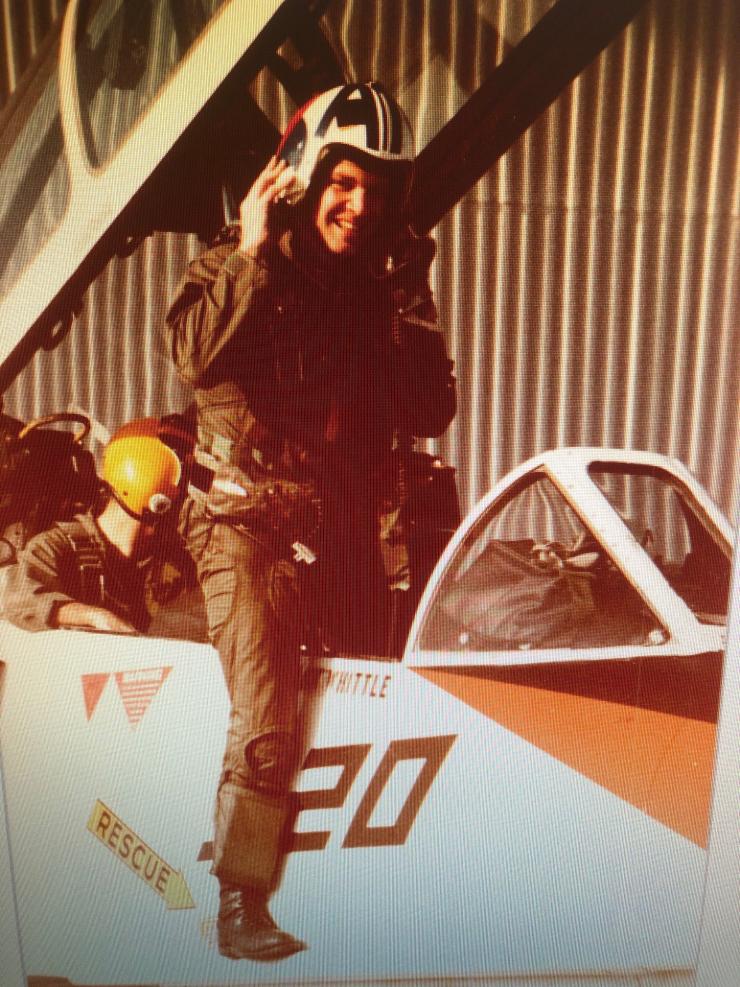 Content
Flying Solo: Meshing Medicine, Planes and Engineering
 
In the late 1950s and 1960s, the world's heroes were astronauts. Watching these brave pioneers of space set eight-year-old William F. Miller, M.D., on a life trajectory that would launch his career in medicine, engineering and piloting.
From an early age, Dr. Miller was a dreamer with ambition and broad interests. He set his sights high among the stars and took all the steps necessary and beyond to prepare for a career as an astronaut. His fascination with technology and medicine grew in his teenage years. He took advantage of a program for adolescents called Amigos de las Americas, leveraging ham radio to become a communications officer in Honduras and to deliver polio and other basic vaccines to underserved communities in Central America. Rightout of high school, he obtained his pilot's license.
Dr. Miller also had the opportunity to work in the Texas Medical Center at a young age, including many hospitals affiliated with Baylor College of Medicine. These early experiences offered a variety of ways to develop his medical skills, particularly at Houston Methodist Hospital. There he worked as a 14-year-old orderly in the ward led by famed heart surgeon, Michael E. DeBakey, M.D. He also served as an engineering intern on control systems at the Veteran's Administration Hospital as an undergraduate.
From Rice University to Vanderbilt University, where he completed his undergraduate degree in Systems and BioMedical Engineering, Dr. Miller decided to grow his expertise in medicine and aviation and applied for Baylor College of Medicine's three-year medical program. As a native Houstonian, Baylor's local reputation for excellence and its role in growing the Texas Medical Center made it the ideal medical school. "Baylor was my first choice of medical school," he said, "and it was highly competitive to get into." Fortunately, he was accepted.
With the unparalleled opportunities available at Baylor, Dr. Miller took an additional fourth year. During this critical turning point, he met many inspirational role models and mentors, including Dr. DeBakey, whom he observed and worked with in his surgery rotation, participating in heart valve replacement procedures—an incredible innovation at the time.
He did not work among legends every day, though. "There's an awful lot of hard work, and not everything is fun," he said when asked about what he would share with Baylor students today. "Sometimes you have to slog through your courses, but it is all worth it. Think about what really gets you excited and mesh that with the curriculum. Hang in there and keep progressing toward your goals."
For Dr. Miller, he leveraged Baylor's curriculum by combining his passion for medicine, engineering, aviation, radio/electromagnetism and computer science (then called "Systems and Information Engineering"). After graduating and completing a Baylor internship, he joined the U.S. Navy as a flight surgeon and served in the medical corps to further enhance a competitive resume for NASA. Although he was part of the aviation medicine wing, his medical corps superiors and peers looked at him like he was crazy when he asked to apply for flight training. It was unheard of to pivot and do something so different, but Dr. Miller persisted through flight training, then as a spin instructor pilot and ultimately became a naval test pilot, flying F-14 Tomcats and A-4 Skyhawks. Just prior to entering the test pilot school, he was selected as a NASA astronaut candidate. He landed an interview—an incredible achievement—but life had other plans for him. Despite his initial disappointment of not making it into NASA, opportunities opened for him to perform aeromedical engineering flight tests in the Navy.
Dr. Miller's expertise in engineering also came into play in this role, and he helped develop technology for planes that improved flight safety for pilots. As he explained, our earthbound human perception is inadequate in flight because familiar references to gravity and acceleration are altered (vectors of space and time are rotated or expanded). Competent pilots must retrain their cues of vision and sense of orientation when they leave earth's surface. In aviation, environmental conditions may also block some of the sensors our perception relies on and cause breakdowns. Convincing pilots that flight surgeons are not their adversaries is a major challenge for flight surgeons. This confusion between a pathology that might terminate a career in aviation and the existence of these external environmental deficits could affect anyone. External factors are dangerous for pilots who are healthy but susceptible to the environment, resulting in spatial disorientation and causing mishaps or crashes.
To successfully be a pilot, one must train for many hours to override environmental deficits. Emerging technologies can help pilots achieve this, however. Dr. Miller expressed his enthusiasm about working on such technology. "The eyes can't see everything at the fine resolution we think is there," he explained. "What we think we see peripherally in high detail is a memory of what we looked at with central (foveal) vision before." He is collaborating with others to create a technology that can leverage this natural retinal compression of visual information to the optic cortex to improve peripheral vision for orientation during flight.
Dr. Miller's career has taken him places he never would have expected, but the ride has been worth all the challenges. The Navy and Air Force even accommodated sabbaticals to CalTech in Computation and Neural Systems(CNS) with the "father" of integrated circuit chips Carver Mead, Ph.D., and to the Santa Fe Institute to study Complex Adaptive Systems with Nobel Laureate mentor, Murray Gell-Mann, Ph.D. He finished his naval career in the rich intellectual setting of the Naval Postgraduate School as Associate Professor of Aerospace Medicine and Command Physician. To him, the greatest reward is meeting accomplished individuals who share similar motivations and working together toward a common goal and mission.
Inspiration played a significant role in Dr. Miller's life, with the spirit of exploration and discovery guiding his every action. Now retired from the Navy, he currently engages young students in STEM through his course teachings at Rice University and some high school level mathematics and physics classes. Using the excitement and lure of space travel and high performance aircraft, he tries to motivate kids to do their math homework and science.
Equally important to encouraging a new generation of scientific thought leaders, Dr. Miller continues to support care for the underserved and to address the greatest health crisis of our time. He recently helped to fund Baylor College of Medicine's COVID-19 vaccine development efforts led by Peter Hotez, M.D. Ph.D., and assisted Baylor St. Luke's Medical Center with the purchase of 20 handheld point-of-care ultrasound devices developed by an innovative mobile technology company called Butterfly. This transformational medical technology provides affordable, rapid-imaging services to resource limited settings by syncing with an iPhone or iPad. The portable device is the ideal resource for examining the lungs of patients with the coronavirus because it can easily be cleaned between uses compared to a traditional, bulky imaging machine. The bedside stethoscope of the 20th century becomes the iPad imaging of the 21st.
"Dr. Hotez's work and the Butterfly program are both initiatives where we are trying to figure out how do we take technology and build a low-cost access for people who can't normally afford it?" Dr. Miller said. He was committed to making a difference and an impact during COVID-19 when many people feel isolated and hopeless. When describing why he funded these two projects, he added, "When you're in your late 60s and want to get into action, but all your doctors are telling you to stay home, don't go out, you still want to do something. Giving to these programs was very helpful."