Master
Media Component

Credit
NASA/JPL-Caltech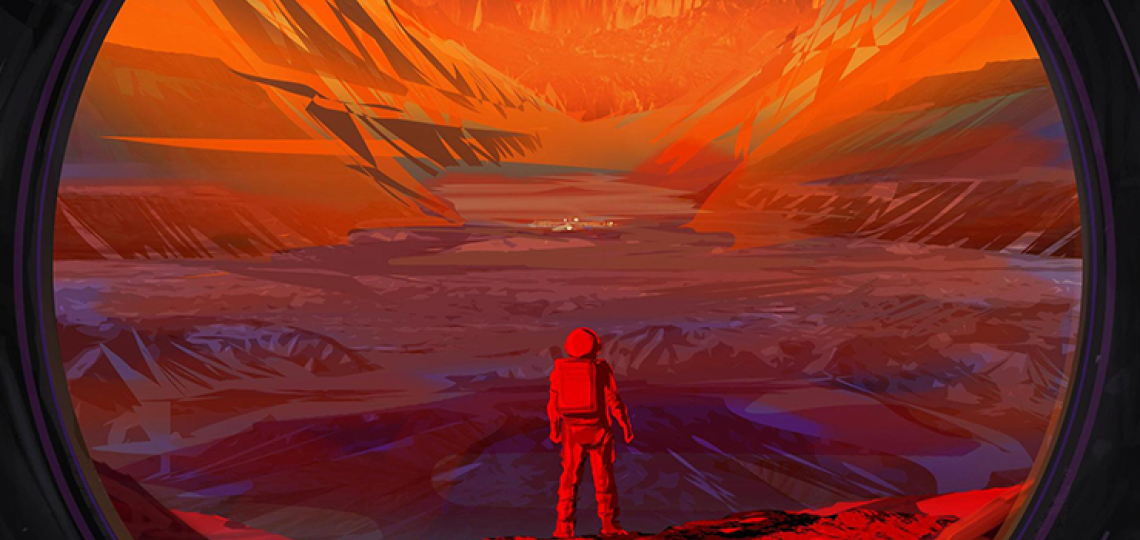 Heading
Helping all Humans Thrive in Deep Space
Content
We go to space as a species. As we journey further and build habitats off our planet, we want to make sure every human – not just a group of select humans - can do so safely. Personalizing medicine is key to enabling humanity's exploration of space.
TRISH has three initiatives leading us into the future of sustained human presence in deep space:
Space Health for All
TRISH is driving towards an inclusive future that recognizes the individual differences among our species and builds protections and countermeasures for all through personalized medicine. To accomplish this goal, TRISH encourages the study of differences in sex, gender, ethnicity and exposures in its funded research. In the long term, the our plan is to leverage tissue chip technology to place diverse human cell samples on the moon. These tissue chips will model the broadest set of humans to uncover adaptations to spaceflight. These tissue chips will help us understand how our individual differences can confer resilience under extreme conditions.
Increasing the "N"
To date, humanity's space explorers can be described as the brave few. TRISH is building strategic partnerships with SpaceX, the Australian Antarctic Division and more, to expand existing capabilities and grow the data points needed to design personalized health and performance solutions for everyone. We are always looking for more partners and opportunities.
Mars Mission Simulator
What if we could simulate a mission to Mars, in order to test our assumptions and potential solutions? From the safety of Earth, TRISH is building virtual tools that will allow us to anticipate the unknown and protect future human crew. Read about the spaceflight human avatar project.