Master
Description
Baylor College of Medicine offers a variety of options for capturing lectures. First of all, most classrooms and auditoria are equipped with full featured HD cameras, PA systems – including podium microphones and wireless microphones – as well as a podium with a built PC plus HDMI and VGA connections for laptops. Anything presented in these rooms can be captured in full HD quality via our remote lecture capture appliances. Captured content can include just the camera, just the computer, or a large/small picture-in-picture combination. All that is required is that you fill out the Make an AV Reservation Form. There is no charge for the use of these rooms, the equipment, or for AV support during regular business hours. Videos can be uploaded to our secure Vbrick REV server or to Box or OneDrive as needed.
If a higher quality, remote location, or more elaborate edited production is needed, Media Services offers studio and location production as a fee-for-service option. View more details.
Finally, with both Zoom and Teams recording features, anyone can now record a presentation for upload to the required distribution site. And Media Services can assist in designing your home studio. Use this form to Report a Problem or Request a Service.
Depending on how the recordings are created or edited, they may constitute educational records that are protected under the Family Educational Rights and Privacy Act (FERPA) — the federal student privacy law.
Contact for Additional Information
Rob Dickehuth - AV Technology and Services Manager
Phone: (713) 798-8723
Cell:  (713) 417-8937
Fax: (713) 798-5555
Email: robertd@bcm.edu
Terms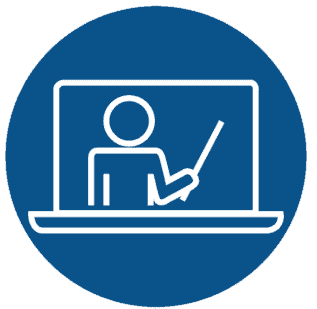 vBrick
Item Definition
Live Video Streaming at Scale
Robust Video Content Management
Cloud Portal for Accessing Lecture Videos