Master
Content
Media Services offers high quality location and studio HD video production capabilities. Located in the Center for Collaborative and Interactive Technologies (CCIT) suite O 138 at the John McGovern Campus, 2450 Holcomb, they offer audio recording, 2k and 4K video editing, green screen production, teleprompter capabilities, and two-camera location production services. They also have the capability of live Zoom and Teams broadcasting with the availability of hardwire or wireless network access. Excellent for high quality lectures with PowerPoint, demonstrations, and instructional programs.
Service fees start at $125/hr. A full quotation for your project can be provided in advance.

Contact:
Rob Dickehuth, Manager of Audiovisual Technology and Services for more information.
Phone: (713) 798-8723
Email: robertd@bcm.edu
Media Component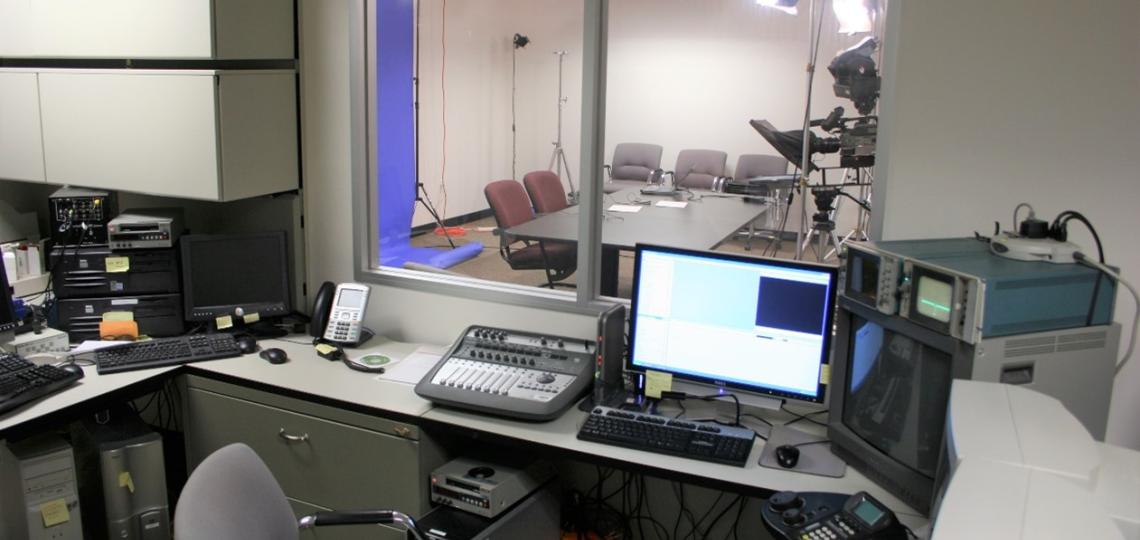 Content
View from the video production recording studio.
Media Component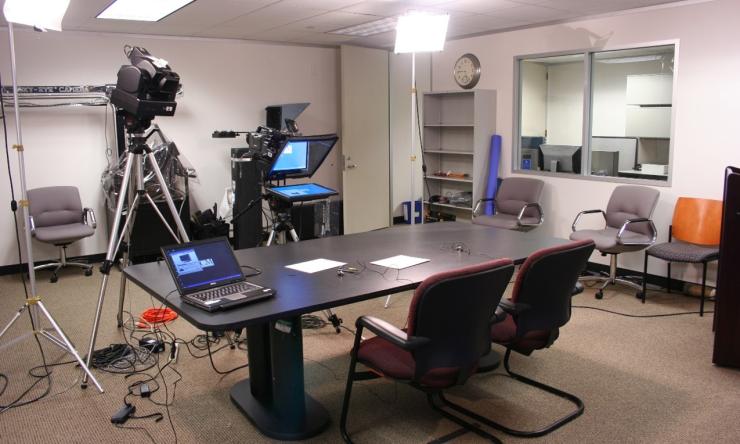 Content
Video studios set up for a sitting, interview style recording. 
Media Component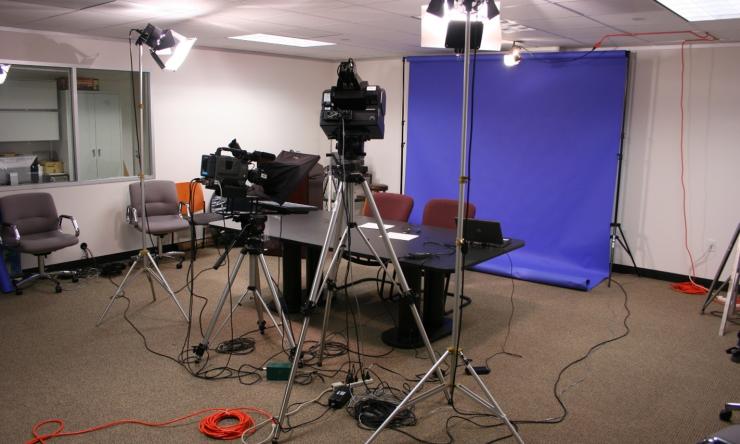 Content
Blue screen set behind the studio set up for recording.