Master
Media Component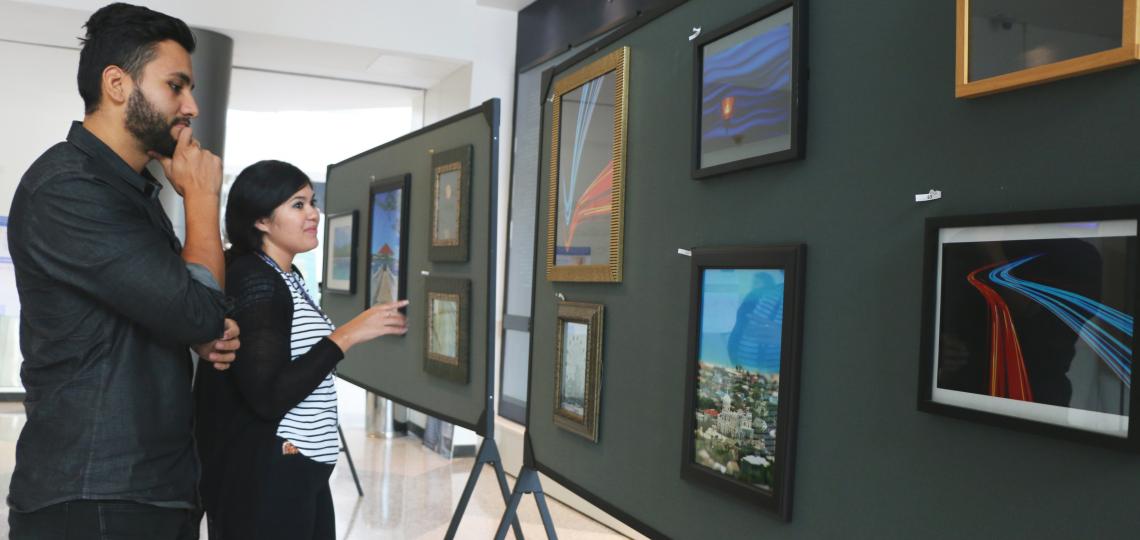 Heading
Annual Graduate Student Council Art Show
Content
A group of Baylor College of Medicine staff viewing artwork from the 2017 GSC Art Show.
Content
The Outreach Committee of the Baylor Graduate Student Council organizes an annual Art Show as an opportunity for local artists, students, faculty and staff to showcase their artistic talent while raising funds and awareness for the Periwinkle Arts in Medicine program at Texas Children's Cancer and Hematology Centers, Texas Children's Hospital.
A portion of the proceeds from all art sales (a minimum of 40 percent from each sale) will be donated to the Periwinkle Arts in Medicine program, which serves to expose and educate children and teen patients coping with illness at Texas Children's to the arts and artistic healing.
View more information about the Periwinkle Arts in Medicine Program.
Check back for the 2020 Art Show dates to be announced.
Content
Participants in the annual art show sponsored by the Graduate School of Biomedical Sciences at Baylor College of Medicine discuss their art and the importance of this event