Master
Content
The Division of Medical Education Research and Scholarship (MERS), in the Office of the Senior Dean at Baylor College of Medicine, aims to support, collaborate on and promote educational research and scholarship.
What do we do?
Provide consultations on research designs, survey development, building educational research into existing efforts statistical approaches, dissemination strategies, etc. 
Develop and provide educational and training experiences.
Create a community for medical education researchers at BCM.
Mailing List
Join our mailing list below to stay informed on calls for abstracts/papers/grants, educational workshops/retreats/activities, educational research resources and other related news.
Join our mailing list
Terms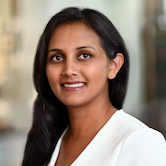 Nital Appelbaum, Ph.D.
Item Definition
Assistant Dean of Medical Education Research and Scholarship 
Division of Medical Education Research and Scholarship (MERS)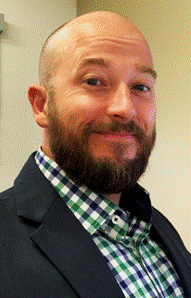 Kevin Gosselin, Ph.D., M.Ed
Item Definition
Director and Senior Faculty
Division of Medical Education Research and Scholarship (MERS)
Heading
Educational Events and Opportunities
Content
Calling all Medical Education Researchers! Get Paid to Develop Enduring Materials!
Showcase your expertise and knowledge while receiving compensation for your contributions! Through Dept of EIT Faculty Grant Funds, we are currently developing a resource website that will curate and promote materials related to educational research and scholarship. We are seeking faculty members to create short 3 - 7-minute videos for the website, and we will compensate you with $700 for each video created. This is an excellent opportunity to learn how to create a video through Studio One, and share your knowledge, insights, and best practices on a wide range of topics related to teaching, learning, and research. Your videos will serve as a valuable resource for fellow BCM members. If you are interested in participating, learn more and express your interest.
Educational Events
Topic: Leveraging Everyday Work for Educational Research, Sample Sizes and Authorship (repeat of MERS Workshop Series from early 2023) 
Dates: April 4-6, 2023 (Three Virtual Workshops) 
Time: 12 - 1:30 p.m. 
Description: All faculty, staff and trainees interested in educational research! We are thrilled to announce that the MERS Educational Research Workshop Series is coming back virtually in April. This is a unique opportunity for those who were unable to attend the previous in-person workshops to participate and benefit from the interactive, hands-on exercises. Please sign-up for any of the sessions.  
Reach out to MERS-SOM@bcm.edu with any questions. 
Title: HSR: Qualitative Methods Workshop Series 
Due Date: March and April| Tuesdays | Noon - 1:30 p.m. Register by March 1, 2023 
Description: Join us for a 7-part workshop series led by BCM faculty. Topics include qualitative data collection, coding, and writing. For more information on specific dates and topics, see the registration link.  Sessions will be in-person at the IQuESt Center Conference Room (R101-102) at 2450 Holcombe Blvd, Suite 01Y. Sessions will also be available for viewing through Zoom (but with limited ability to participate in Q&A or interactive activities). Please contact patricic@bcm.edu and trenton.haltom@bcm.edu with questions.
Title: SGEA Annual Conference-Building the Future of Medical Education Together 
Date: March 23 - March 25, 2023 
Description: The Southern Group on Educational Affairs (SGEA) invites you to attend the 2023 Annual Conference. This conference brings together innovative medical educators to discuss opportunities, challenges, and advancements. You will hear from three plenary speakers who will address different aspects of the theme, "Building the Future of Medical Education Together." You will have the opportunity to participate in a variety of workshops and hear oral abstract presentations about innovations and research in medical education. For more information, please visit the website SGEA 2023.
Grant and Funding Opportunity 
Due Date: April 3, 2023 
Description: Applications are now being accepted for the AAMC Nurturing Experiences for Tomorrow's Community Leaders (NEXT) Grant. Successful applicants will propose projects that seek to develop or enhance health and healthcare initiatives for learners to confront racism and advance health equity in partnership with local communities. The AAMC will award five grants to member institutions that represent accredited medical schools and teaching hospitals, and Accreditation Council for Graduate Medical Education (ACGME)-accredited U.S. residency programs. Awardees will receive up to $40,000 to support the development or expansion of experiential community-partnered learning opportunities involving medical students, residents, or both.