Master
Media Component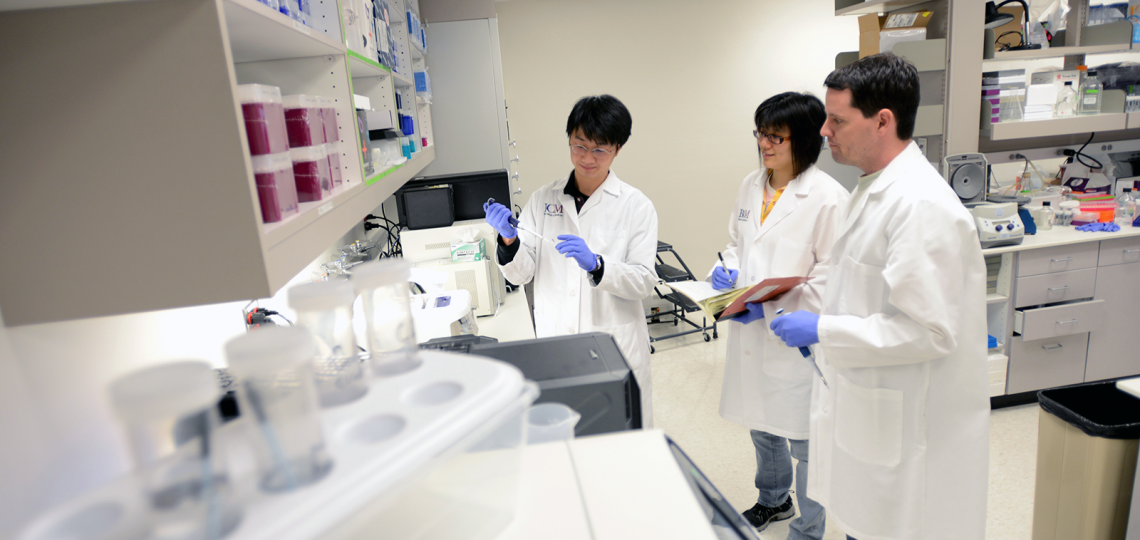 Content
Survival skills for scientists are the focus of the "Thriving, Not Just Surviving as a Scientists" workshops. Students participate in these workshops throughout their training with the focus of workshops evolving as the student grows as a scientist:
First-year students participate in workshops on the goals of graduate school, reading the scientific literature, laboratory calculations, preparing for exams and choosing an advisor. In the second year, workshops focus on preparing for the oral exam.
By third and fourth year the focus shifts to communicating your work with workshops on writing abstracts and preparing slides, figures, posters, short talks and seminars. Workshops for fourth year students focus on manuscript writing and thesis preparation.
Additional workshops on career options in science and ethics are open to all students.
Content
With over 600 students and 540 faculty members, we offer all the benefits of a large program. However, our 12 Ph.D. programs provide each student a supportive community within the larger institution.
Explore our programs
Heading
Life Beyond the Laboratory
Content
At Baylor teaching is an option, not a requirement. You have the freedom to pursue your interests to advance your career goals. Additionally, whether raising a family, honing artistic talents, competing in sports, or leading community service projects, we recognize that what makes you a better human being makes you a better scientist.