Master
Content
While it's impossible to capture all aspects of the student body, a few of the attributes include diverse, service-oriented and supportive.
Media Component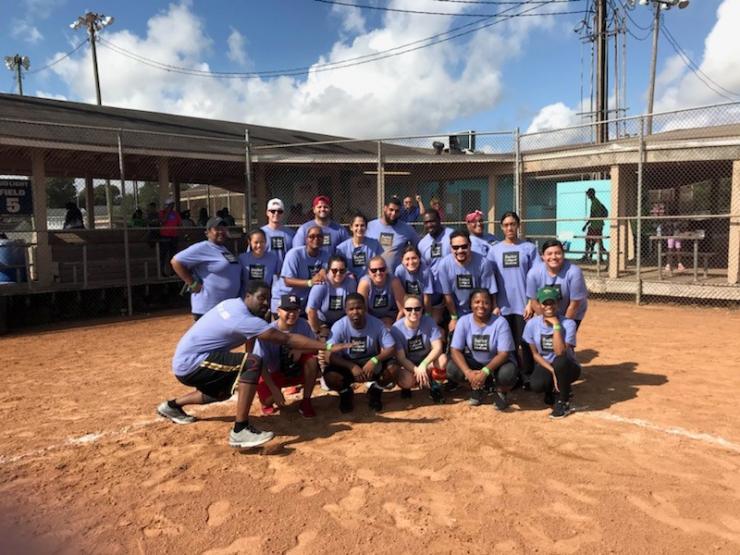 Content
Baylor College of Medicine believes diversity:
Advances the skills of physicians to provide health care to diverse populations,
Improves outreach to medically underserved, and
Broadens the scope of medical research
Content
Currently, underrepresented minority groups in medicine make up 21 percent of the Baylor medical students. Through the Office of Community Engagement & Health Equity and the Center for Education Outreach, Baylor also is involved in encouraging younger students from these populations to pursue medicine and scientific careers.
At Baylor, diversity encompasses other factors as well. For example, the ages of our student body span from 19 to 52. And, our students are not all science majors. In fact, our admissions committee actively seeks individuals with different educational backgrounds, as evidenced by the 33 different majors in this year's entering class.
View Statistics
Content
Serving our community is a core component of the mission of Baylor. This dedication to service extends to our student body as well. Baylor students dedicate their time, talents and skills to help underserved populations throughout Houston and in diverse communities all over the world.
Therefore, the College works closely with the students to help support efforts that serve the local, national and international communities.
Information about community initiatives at Baylor College of Medicine can be found in the Community section of our website and in The BCM Report: Service. Many outreach initiatives are started and managed under the auspices of student organizations. Visit the Office of Student Affairs for more information.
Media Component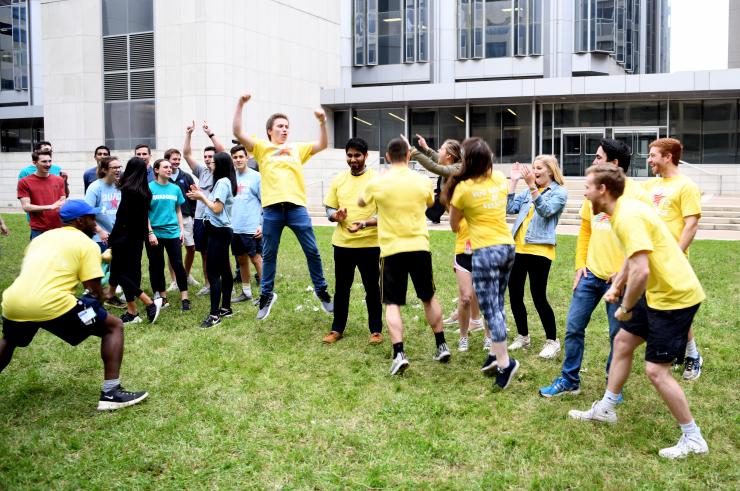 Content
Even before you set foot at Baylor, you'll feel welcome because you'll receive letters from current students who form your Pre-Clerkship Resource Network (PRN). 
All students are assigned to a quad at the beginning of their first year and they participate in activities, including social and community service opportunities with their quad through their years at Baylor. Quads foster connections between students with events like the annual Quadlympics - pictured here - and contribute to Baylor's mission of service.
Once on campus, our students become quick friends thanks to the unique off-campus orientation retreat during the first two days as Baylor medical students. That bond continues to strengthen once classes start. Students truly become like family here and go out of their way to help and support each other.
Learn about student organizations and activities at Baylor.
Content
Several students at Baylor College of Medicine, share their BCM experience. View their videos below:
Content
Our students are doing amazing things. Each month, BCM Family, the College's newsletter, profiles students working to improve our local, national and global communities. 
Read Student Corner
Heading
Learn from Every Person
Content
Dr. Jennifer Christner, dean of the School of Medicine at Baylor College of Medicine, says every person is critical to the journey of becoming a physician.
Read Article
Content
Members of the class of 2020 recited The Physician's Pledge, the Hippocratic Oath for the 21 Century Physician during their virtual commencement ceremony. Many recorded themselves taking the oath.