Master
Terms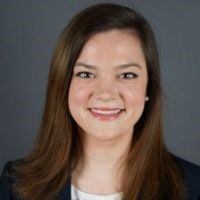 Item Definition
As residents, we get to rotate through the Labor and Delivery floor as CA-1s, CA-2s and CA-3s. It allows us to care for laboring patients and learn how to take care of our complex obstetric population. During this rotation you will become familiar with the unique physiology and management of our parturient patients. We work very closely with our OB colleagues to assess and care for patients on the labor deck. We work up every patient that comes through triage by performing a detailed history and physical and explaining our role in pain management. We place and manage epidural catheters for laboring patients and perform spinal blockades in the operating room. As a senior resident, we help oversee the labor deck patients, communicate concerns to the OB team and assist with technically difficult procedures. 
I arrive to the L&D floor at 6:30 a.m.  I briefly chart check the patients on the deck for any issues. Afterward, I check on the underclassmen and help stock both the delivery rooms as well as operating rooms with emergency drugs and supplies. Handoff takes place at 7 a.m. where the night team will provide patient information to the oncoming day team. Afterward, we have an interdisciplinary board huddle at 8 a.m. with the OB team, nursing and NICU team to go over our current patients and patients we are expecting to arrive throughout the day for scheduled c-sections or inductions. 
Each day, a resident is assigned elective cases such as scheduled cesarean sections, bilateral tubal ligations and cerclages. The rest of the junior residents are assigned to help manage the labor deck patients. As the CA-3 on service, I make sure that the elective cases are able to proceed on time and that the labor deck patients are all assigned a resident to take care of them. I am also responsible for seeing patients on the follow-up list who had spinals or epidurals within the past 24 hours. Communication is key during this rotation, I carry a phone and am in constant contact with the OB team as well as my attending. Caring for laboring patients is exciting but also requires continual reassessment and to always be prepared for potential emergencies such as STAT c-sections, shoulder dystocias or postpartum hemorrhage. 
Around 3 p.m., I start to prepare for afternoon handoff to the night team. I make sure that the epidurals we have placed are functioning well and update my patient list with any changes that occurred throughout the day. At 3:30 p.m. we begin our handoff to the incoming night team. 
Overall, the rotation serves as a great experience to get hands-on experience to understand maternal-fetal physiology and to provide various modes of pain relief and anesthesia for a special population. An added bonus is getting to be present for happy moments for growing families!