Master
Terms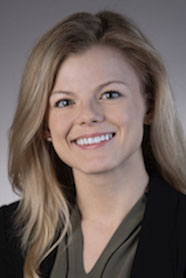 Item Definition
As a CA-2 coming in for call, I try to make sure that by 2:30 p.m. I have eaten, I am caffeinated and I have claimed my call room for the night. I set my things down in the second-floor lounge. From there, I quickly speak to the charge nurse at the OR front desk to ask "what will our STAT rooms be for the night?" These two rooms will be where some of the most critical traumas in Houston, Texas and surrounding areas will arrive, so we preemptively prepare them (in a sterile fashion) for crashing patients by putting together unopened supplies for arterial lines, IV starter kit packs, empty labeled syringes, etc. Once the STAT rooms have been checked, I go to the fourth floor with my stethoscope and anything else I need to be ready to take over a case. We meet at 3 p.m. sharp to receive room assignments from the senior resident on call who juggles the board and the dismissal list of the entire anesthesia department. On my way, I grab a Cisco phone from the fourth-floor Anesthesia offices, this will be how our senior contacts us all night!
As a senior resident on call managing the board, there are several priorities at hand. This is our opportunity to practice teamwork, leadership and tactful delegation which is often necessary as an attending when managing a busy private practice or inpatient anesthesia service. First, prioritizing relief of all day team members while ensuring all cases scheduled for the day make it back on time. Additionally, if an impending trauma (a.k.a. "Code One") is headed to Ben Taub or there is a Code Blue in the hospital requiring intubation, the senior on call must attend the arrival of the Code One to the ED and emergent floor intubations. For this reason, seniors always need one "free person" to be able to start a STAT case if needed while the senior continues running the show.  As seniors, we also induce and extubate with all of our junior residents, and we provide regional blocks in Pre-Op for patients going to the OR overnight. Finally, signing out patients post-operatively from the Post-Anesthesia Care Unit (PACU) to return home or to the floor while troubleshooting any complaints of nausea and pain are also responsibilities designated to the senior resident. 
While it may sound overwhelming there are two things that are crucial to remember as a Baylor College of Medicine senior resident:
As a CA-3 approaching attending-hood you have been exceedingly well trained in how to handle each of these scenarios and
You always have help available from your attending and call team.  
Anytime a Code One or a Code Blue is called, my first Cisco phone call is to the Anesthesia Tech to bring the airway tower with C-Mac to the Emergency Department (for a Code One) or the floor of a patient requiring airway support (for a Code Blue). My second call is always to my night attending who is there for you and anything you need. As one of the busiest level one trauma centers in the United States, STAT cases can arrive at Ben Taub all at once and their care is directly impacted by our team. Some of the most unimaginable pathology: impalement with motor vehicle collisions, ruptured aortic aneurysms, traumatic brain injuries, and gunshot wounds among others comprise many of our cases. These patients require massive transfusions, procedural interventions, and physiologic resuscitation all of which are needs that are completely met by our resident and attending call teams. When these critical patients are wheeled into the OR, all available call team members come to help and the senior resident assigns roles to each for drawing up medications, airway management, additional IVs, and an arterial line. Once you have witnessed saving a patient's life by placing large bore vascular access lines, giving 20-plus units of blood products, and managing multiple vasoactive agents the experience will really never leave you!
All of the above introduce excellent opportunities for us to learn together with junior residents, adapt to new situations, and practice operational skills that enable us to be the physicians we hope to be for our patients after completing our training. Call shifts can be busy; however, they are a culmination of all the preparation that we have received throughout residency. By training at a level one trauma center such as Ben Taub General Hospital, we directly learn from challenging pathology and enjoy collaborating as a team to resuscitate patients every day.