Master
Terms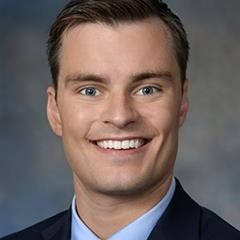 Item Definition
This service provides that fantastic opportunity to perform multiple regional blocks for surgeries and manage an inpatient pain service.
The day starts at 6:30 a.m. where the resident on the service works with the designated CRNA on the regional service to set up for the regional blocks needed for first case starts. The plan regarding which patients are suitable for nerve blocks and what said blocks would entail is decided the day prior with the regional attending who rotates a week at a time (allowing for great continuity with learning and mentorship). Blocks are mainly provided in the pre-op holding area, with an up-to-date ultrasound machine and efficient movement with all staff (surgeons, nurses, anesthesiologists, etc) having the same objective of getting the block done in a reasonable time. 
The day progresses with multiple blocks, involving both single shots, catheters and often multiple blocks per case. When the first wave of blocks finish, there is an opportunity to round on the inpatient pain patient list. This list includes those who received either a single shot peripheral nerve block, peripheral nerve catheter or epidural in the previous few days. In addition, the regional resident calls patients who have already left the hospital after their surgery and either still have a peripheral nerve catheter in place, or have just received a single shot block the day prior. This allows for excellent feedback to assess how effective the block was and how significant the pain relief was for the patients. 
As the day continues, any nerve blocks that arise are all solely done by the regional team. Whenever there is opportunity, the regional attendings often go through various learning topics with the residents and develop a great rapport, having a week straight to work with the same individual. The day ends with communication with the attending on service regarding which blocks to expect for the next day, and then sign-out to the CRNA covering the pain pager overnight. This sign-out typically happens anywhere from 3-4 p.m. 
Overall, this is a valuable rotation that promotes regional skills and autonomous management of an inpatient pain panel.