Master
Terms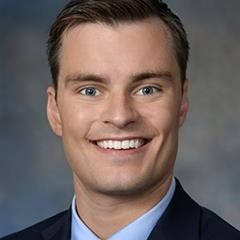 Item Definition
Baylor residents have the privilege of rotating at the Michael E DeBakey VA Medical Center, one of the largest VA centers in the country. Residents complete general OR, cardiac anesthesia, and neuroanesthesia rotations at the VA.
Rotations involving the OR follow very similar schedules. Residents arrive at 6:30 a.m., change into VA scrubs and begin setting up the OR. This consists of performing a machine check, drawing medications, and getting narcotics from the central Omnicell. A neuro or cardiac room setup takes a bit more time for setting up infusions, so a 6 a.m. arrival time is more typical. However, room setup is usually finished by about 6:50 a.m. The patient is then greeted in the preop area to perform a same-day assessment, physical exam, and an explanation of the anesthetic plan. Most veterans are scheduled to preop clinic, so the process is very streamlined. Preop lines are obtained at this time, and the patient is rolled back to the OR for a start time of 7:30 a.m.
The case turnover is highly dependent on the type of rotation. An ortho room may have 4-6 cases per day whereas a neuro or cardiac room may have 1-2 scheduled cases. Most rooms finish sometime between 3 and 4 p.m. Residents then preop for the next day's cases before going home.
The VA is a favorite clinical site for many residents because of the diversity of cases, excellent teaching environment, and amazing patients. It's very rewarding to know that we are providing care for our nation's veterans.