Master
Terms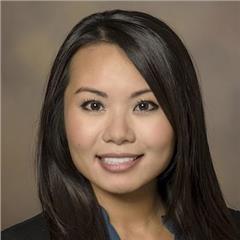 Item Definition
During my month at the VA, I was exposed to a wide range of cases. The patients here are sick, have multiple comorbidities, and are commonly ASA 4. It is a great month to get more comfortable with complex patients and high-risk surgical cases.
As a CA3, I had many days assigned to a cardiac case. I normally arrive at the hospital by 6:30 a.m. to prepare for the case. I start by performing a machine check. I then head to the central pyxis to pick up the cardiac pack. The cardiac pack makes setting up a lot quicker since it contains all of the medications and pre-made drips that I may need. Once the room is set up, I meet the patient in the pre-op area around 7 a.m. I place an IV, an arterial line in the pre-op area, and transport the patient to the OR by 7:30 a.m.. By 8:15 a.m. my attending and I would have intubated the patient, placed a central line, and floated the Swan Ganz catheter. After the patient is on cardiopulmonary bypass, the attendings here are very eager to teach. They go over the TEE views, help me refine my TEE skills to obtain the best possible images, and will go over oral board prep scenarios (if I ask).
In addition to the great educators, I also feel very spoiled here because the VA has highly efficient anesthesia technicians. If I am missing anything in the OR or need more medications during the case, they will get what I need within minutes. The surgeons here are also quick and usually wrap up the case around 1 p.m. There are plenty of ancillary staff to help me with the ICU transport. I never have to struggle on my own to transport a sick patient to ICU.
This is a typical day at the VA, and I normally finish around 3:30 p.m. I feel very fortunate as a resident to have the opportunity to rotate at the VA. I always leave my month here clinically stronger due to the abundance of complex cases, but, more importantly, due to the great teachers who openly share their wealth of knowledge with me.