Master
Terms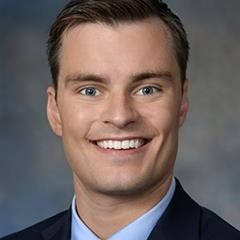 Item Definition
Anesthesiology residents have the opportunity to rotate through many unique services within the medical center throughout intern year at Baylor College of Medicine. All of these rotations encompass adult medicine, except for one, the Transitional Intensive Care Unit at Texas Children's Hospital.
There are many aspects of this rotation that make it unique to Baylor. First, it is an opportunity within intern year to work with the pediatric population, which differs significantly from the typical adult population throughout all other blocks. Second, many of the patients have complex medical problems that make for an exceptional learning opportunity. Some examples of cases typically seen are conditions involving pulmonary hypertension, tracheostomies, and organ transplants, among others. Lastly, this rotation allows Anesthesiology interns a chance to work at a world-renowned pediatric center - Texas Children's Hospital – throughout the first year of residency.
While on service, the Anesthesiology resident will split the unit of 14 patients with a pediatric first year resident. The day will begin at 6 a.m. with sign-out from the overnight resident who provides any events or updates on the patients. Next the resident will check up on labs, imaging, overnight vital signs, and check in on patients and their parents/caregivers. Multi-disciplinary rounds start at 8:30 a.m., which involve both first year residents, a pediatric critical care fellow, a supervising pediatric critical care attending, a nutritionist, respiratory therapist, pharmacist and critical care nurses. These rounds involve not only the patients but the patient's parents/caregivers as well, which allows for an environment that encourages their input and opinions. After rounds there are often lectures which provide education regarding pediatric critical care medicine. Finally, the resident will use the rest of their shift to conduct further assessment and evaluations on patients as well as check in on their families and work on notes and orders.
Overall, this is an incredibly unique rotation among our anesthesiology Intern year and, as such, provides many benefits to our education.