Master
Media Component

Credit
Scott Holmes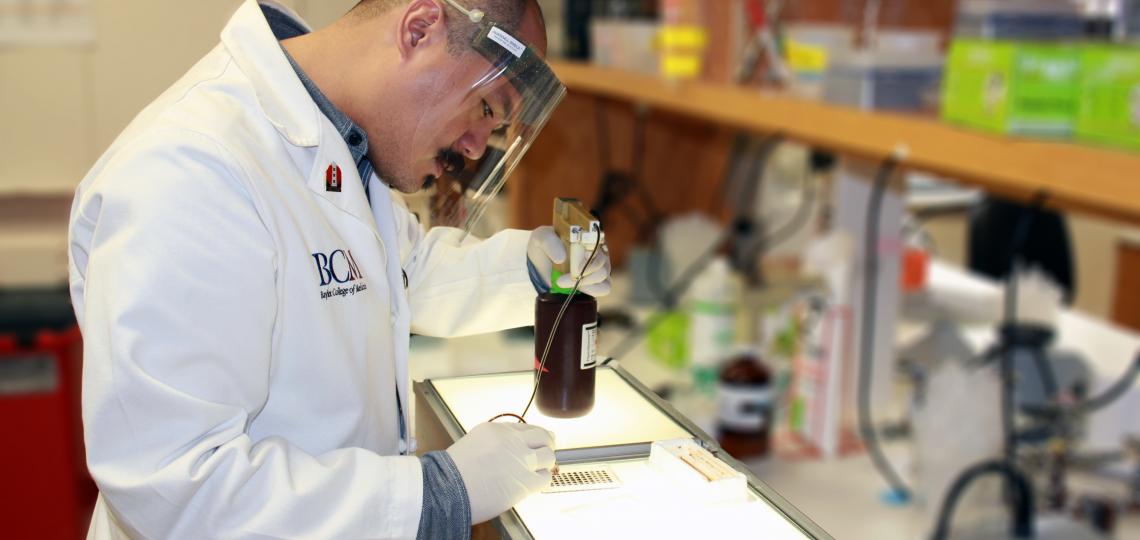 Content
The Baylor Immune Evaluation laboratory provides a variety of Histocompatibility and Immunogenetics testing to support solid organ and stem cell transplantation clients in addition to clinical trial expertise for studies involving HLA typing, anti-HLA antibody detection or chimerism.  Clinical and basic science related to disease associations linked to HLA molecules, Our lab uses state of the art flow cytometry, sequencing, and luminex equipment with automation to increase scalability while maintaining precision. 
Credentials
Certified under CLIA, by the Health Care Financing Administration (certificate number 45D2029380)
Accredited by College of American Pathologists CAP Number: 8013687
Approved for membership as an independent laboratory by the United Network for Organ Sharing (approved 2011) 
Leadership
Content
BCM Immune Evaluation Laboratory 
C/O: Peter Jindra 
6501 Fannin St., NA 404
Methodist Neurosensory Building
Houston TX  77030
Phone number: (713) 798-3005
Fax number: (713) 798-5576
Sample Drop off instructions:
Samples can be dropped off in the lab, however we prefer all samples are placed in our secure dropbox located to the left of the lab's front door. Once the sample is dropped off please ring the door-bell to notify us of sample arrival. If this is deceased donor material please page the on call technologist.