Master
Media Component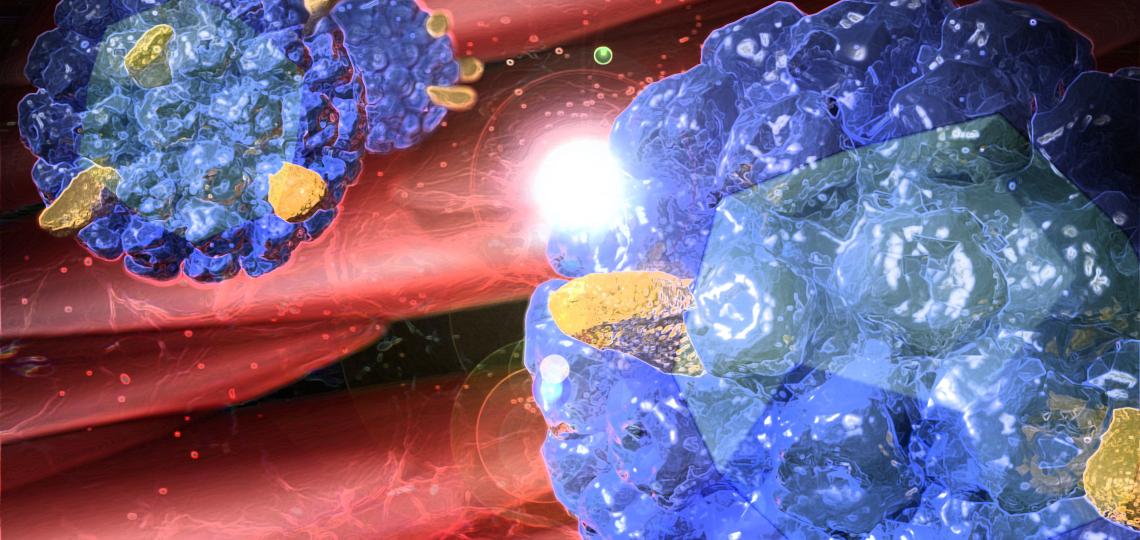 Content
HIV Vaccines
In the Virus-Like Particle Translational Oncology Laboratory, Qizhi Cathy Yao, M.D., Ph.D. is developing non-infectious HIV virus-like particles (VLPs) as candidate HIV mucosal vaccines for both preventive and therapeutic purposes. In preclinical studies, VLPs formed by structural proteins are highly immunogenic and capable of inducing protective immunity against various viral infections. We have modified vaccine immunogens into chimeric HIV VLPs which contain influenza viral surface glycoprotein HA or other immunologically functional molecules. We have shown that the chimeric HIV VLPs can induce enhanced humoral and cellular immune responses against HIV in a mouse model.
We have also studied the basic mechanisms of VLP-induced humoral and cellular immune responses, and other factors that affect these responses. For example, we found that VLP vaccines activate conventional B2 cells and promote B cell differentiation to IgG2a producing plasma cells; that VLP vaccines travel to the lymph nodes upon immunization and can be directly visualized by optical imaging techniques; and that intradermal immunization generates improved responses and might be a preferable delivery route for viral and cancer immunotherapeutic studies involving VLPs.
Since dendritic cells (DCs) have long been known to be pivotal in initiating immune responses, we are also interested in how VLPs modulate DC functions and will evaluate the efficacy of VLP-pulsed DC vaccines. In addition, we are testing the efficacy of modified chimeric VLP oral-mucosal immunization with novel vaccine adjuvants in non-human primates.
Heading
Pancreatic Cancer Pathogenesis and Therapy
Media Component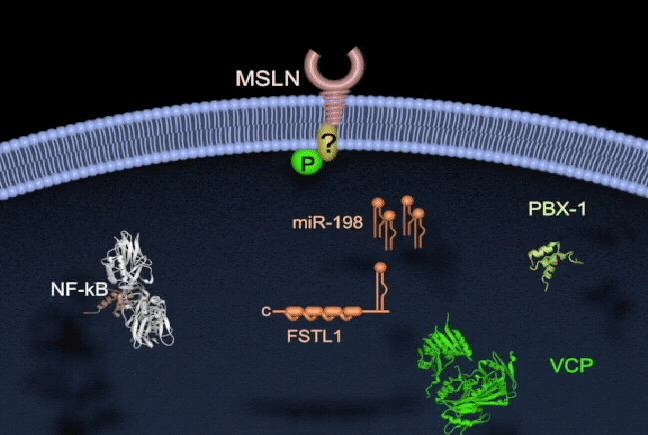 Content
Pancreatic cancer has one of the highest mortality rates and ranks as the third leading cause of cancer death in North America. Survival is poor because there are no reliable tests for early diagnosis and no effective therapies to treat metastatic disease. There is a need to better understand the molecular mechanisms of pancreatic cancer tumorigenesis and to develop effective treatments. My lab currently focuses on the study of key molecules in pancreatic cancer, including mesothelin (MSLN), trop2, and semaphorin 3E, and in their mechanisms of regulation. I am also interested in the involvement of microRNAs (miR-198) in pancreatic cancer, and how their dysregulation leads to pathogenesis. We are also currently exploring tumor-associated molecule targeted therapies and RNA interference delivery by liposomes and nanoparticles in vivo.  Our group has shown that vaccinating mice with chimeric virus- like particles containing MSLN significantly inhibited tumor progression, suggesting a new therapeutic vaccine strategy whereby MSLN is targeted to attempt to control pancreatic cancer progression.  We are also employing a K-ras mutation spontaneous pancreatic cancer mouse model, humanized tumor-bearing mouse model, and patient-derived xenograft (PDX) model to study prevention and the potential of our therapeutic regimens in pancreatic cancer.
Content
A novel miR-198 replacement therapy for pancreatic cancer
Agency: NIH/NCI R01
Rational Selection of PDAC Samples for Evaluating Immunotherapy Efficacy in PDX-bearing Humanized Mouse Model
Agency: CPRIT BCM PDX Core
Pancreatic cancer PDX genomic profiling and characterization
Agency: CPRIT BCM PDX Core
Lymphatic delivery of checkpoint blockade inhibitors for more effective immunotherapy
Agency: CPRIT 
Stratification of Pancreatic Cancer Subpopulations for Effective Immunotherapy
Agency: VA CSR&D Merit Award 1 I01 CX001822-01A2
Patient derived classifier for PDAC subtyping to identify responders to therapies
Agency: Dan L Duncan Comprehensive Cancer Center Seed Fund
Developing a New SCID Swine Pancreatic Ductal Adenocarcinoma Model 
Agency: St. Luke's Foundation, Phillip Salem Cancer Research Award
CCSG supplement: PDX Development and Trial Centers Research Network (PDXNet). Development of MTAP targeted combination therapy in pancreatic cancer PDX model
Agency: NIH U54 supplement