Master
Media Component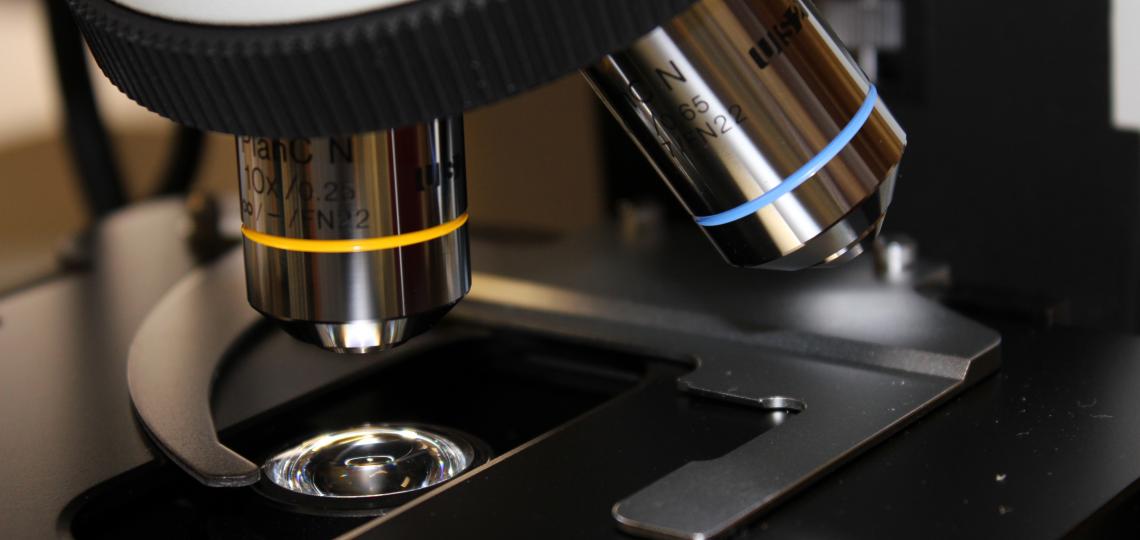 Heading
Seed Funding for Baylor Faculty
Content
The field of surgery has never been more dynamic and is increasingly impacted by current leaps in molecular science, biomaterials engineering, imaging technologies, robotics, and artificial intelligence. The need for surgeon-scientists who are able to devote time for research has never been greater, but early-career surgeons face many unique barriers as they try to establish themselves as independent investigators. The Michael E. DeBakey Department of Surgery has stepped up to address this critical need for future academic clinicians who will be able to steer innovation through sound research.
During 2014, the department began providing seed funding to junior faculty for research projects that have high potential for future extramural awards. Clinically-integrated and collaborative projects involving both clinical faculty and non-clinical scientists have been prioritized, providing several of our awarded faculty with the momentum they needed to establish research programs addressing some of the most compelling problems within their areas of expertise.
2021
Dr. Alice King: Pregnancies Complicated by Surgical Fetal Anomalies: A Needs Assessment and Development of a Mobile Health Intervention Prototype
Dr. Hy-Sun Lee: Autoimmunity and Immunotoxicity after Immune Checkpoint Treatment
2020
Dr. Shawn Groth: Epidemiology and Outcomes of Treatment of Thoracic Malignancies in Texas
Dr. Taylor Ripley: Patient-Derived Organoids as Preclinical Models for Precision-Based Targeting of Thoracic Cancers
2019    
Dr. Taylor Ripley: BH3 Profiling of Lung and Esophageal Cancers Enables Precision-Based Targeting of the Mitochondrial Apoptotic Pathways
Dr. Sarah Woodfield: Circulating Tumor Cell-Derived Models of Liver Cancer
2018
Dr. Neal Barshes: Using 16s RNA to Better Understand the Role of Various Microbes in Foot Osteomyelitis Treatment Failure
Dr. Bryan Burt: Tumor-Infiltrating B Cells as Regulators of PD-1 Blockade in Lung Cancer
Dr. Crystal Shin: Development of NOmatrix as a Bandage to Prevent/Treat Nosocomial Infection
2017
Dr. Jian-Ming Lu: Novel LGA-PEI Nanoparticles to Deliver a Therapeutic XIST Functional Domain to Pancreatic Cancer
Dr. Ayse Mindikoglu: Validation of Metabolomic Signature of Hepatic and Renal Dysfunction in Patients with Cirrhosis
Dr. Jerry Yang: In Situ Cardiac "Stem-Like" Cell Induction to Repair Infarcted Heart
2016
Dr. David Lee: Chronic Pain After Inguinal Hernia Repair: Does Major Depression Play a Role?
Dr. Ethan Poteet: Regulation of EGFR by Mesothelin Expression in Pancreatic Cancer
Dr. Konstantinos Makris: Evaluation of Diagnosis and Surgical Treatment Utilization of Primary Hyperparathyroidism in the Veteran Population
Dr. Ori Wald: Modulating the Tumor Microenvironment via Targeting the Chemokine/Chemokine Receptor CXCL12/CXCR4 as an Emerging Therapeutic Approach in Malignant Pleural Mesothelioma
2015
Dr. David Lee: Major Depression in the Veteran Population and Its Effect on Adverse Outcomes after Ventral Hernia Repair
Dr. Jian-Ming Lu: Novel PLGA-PEI Nanoparticles To Deliver a Therapeutic XIST Functional Domain (XIST253 plasmid DNA) to Pancreatic Cancer
2014
Dr. Yulong Liang: Targeting BRIT1 Deficiency in Hepatocellular Carcinoma by PARP-Based Single and Combination Therapy
Dr. Steve Singh: Investigating a Novel Synergy: Applying Ischemic Conditioning to Modulate the Altered Physiology for Contemporary Continuous Flow Left Ventricular Assist Devices to Reduce Stroke and Other Adverse Effects
Dr. Sanjeev Vasudevan: Transcriptome Analysis of Metastatic Heptablastoma to Identify New Molecular Targets.
Media Component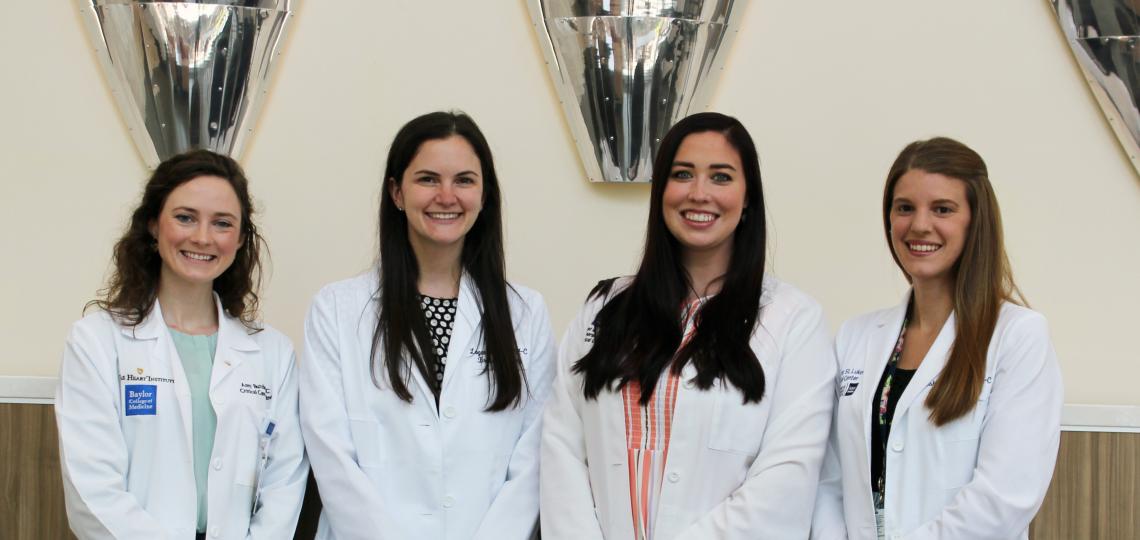 Heading
Seed Funding for Advanced Practice Providers
Content
A culture of continuous improvement permeates every program and process within the Department of Surgery. Driven to provide quality care and excellent outcomes, the department has encouraged open and honest inquiry at every level of the organization. In support of this commitment, the department provides Quality Improvement Seed Grant Awards for Advanced Practice Providers, who are often uniquely placed to identify innovative approaches for clinical challenges and improving patient care. One-year awards of up to $2000 have been made available to fund projects that will create safer, more effective practices for the patients who depend upon us for their surgical care.
2023
Sarah Morrissey, NP and Kate Stalzer, NP: "Improving Patient Confidence in PleurX Catheter Care at Home"
Arian Fuller, NP and Sophia Hall, NP: "Implementing Quality Measures in Transition of Care to Prevent Hospital Readmissions for Patients with Advanced Liver Disease"
Madeline Huster, PA-C: "Improvement in Patient Experience and Perioperative Surgical Flow using a Standardized Video"
2022
Ashley Waldon, PA-C: Liberalized upper extremity sternal precautions will improve strength and functional status at hospital discharge.
Subin Valayil, PA-C: Pre-operative education will improve patient's knowledge and understanding of jejunostomy care, improving nutrition and self-care for a healthy and uncomplicated post-op recovery.
Katie Cardenas, PA-C: Expectations and Education in Breast Cancer Reconstruction.
Taylor Vickers, PA-C: Stocking ready to grab "line kits" containing the necessary line supplies not included in the individual procedure trays, we will be able to significantly improve line placement times and offload clinician cognitive burden from material selection.
2021
Heather West, M.S., PA-C: Structured pre- and postoperative activity program will improve patient-reported outcomes for hernia patients. 
Ashley Waldon, PA-C: Pre-habilitation of elective colorectal surgery patients using a novel home-based device to assess safety and improve functional status: a feasibility trial, and for comprehensive "ileostomy bundle" for patients with new ileostomies decreases adverse events and improves patients satisfaction.
Logan Healy, PA-C: Pre-operative counseling with post-operative phone calls that will lead to decrease in patient calls and MyChart messages and improve the overall patient experience
Amy Butcher, PA-C: Liberalized upper extremity sternal precautions that are associated with objective improvement in strength and functional status and improved patient perception of functional ability at hospital discharge
2020
Michelle Kelly, PA-C, Holly Clayton, PA-C, Charrika Williams, NP: Professional Development and Job Satisfaction among Department of Surgery APPs
2019
Jana Bishop, PA-C: Increasing Patient Activation and Engagement Post-Cardiac Surgery through Enhanced Educational Tools 
Phillip Bowen, PA-C Brandon Johnson, PA-C Priya Minoje, PA-C: Development of Patient Educational Materials to Improve Understanding of Thoracic Patient Discharge and Self-Care 
Logan Healy, PA-C: Use of APP as Part of the Clinical Team to Improve Patient Satisfaction
Katrina Zahorik, NP-C: Standardizing Communication for Handoff Report Between Perioperative and Postoperative Intensive Care Staff: Safe for the Patient, Safe for the Staff, Increased Satisfaction for All
2018
Kolby S. Buckner, PA-C: Standardized Treatment Protocol for Common Pediatric Fractures
Celia Flores, PA-C: Prospective Evaluation of the Necessity for Narcotics After Routine Pediatric Surgery
Michelle Kelly, PA-C: Creation of Standardized Tissue Expander Protocol
2017
Holly Clayton, PA-C, Kathryn King, PA-C, MPH, Chanda Sou, PA-C: Midlevel Postoperative Phone Call Standardization and Evaluation
Michelle Roy, PA-C: Cleft Care Package
Sarah Allen, PA-C: Ward Based Integrated Multidisciplinary Care
Charrika Williams NP-C: End Stage Renal Disease: The Road to Permanent Dialysis Access Within a Nurse Practitioner Driven Clinic